What Biden Signing Stimulus Package Early Means for Timing of $1,400 Checks
President Joe Biden is expected to sign the American Rescue Plan earlier than expected and Americans could start seeing payments hit their bank accounts as soon as this weekend.
Biden originally planned to sign the package on Friday, but press secretary Jen Psaki said he would give it his John Hancock on Thursday because Congress passed it quicker than anticipated. His signature gives the Treasury Department the go-ahead to start sending out payments and while the White House has largely maintained an "end of the month" time line, that may have changed.
The House of Representatives passed the American Rescue Plan, a $1.9 trillion relief package, on Wednesday. Among the provisions included in the package is a third round of stimulus checks for many Americans.
House Majority Whip James Clyburn is hopeful that payments will start going out next week, but the White House has ben eyeing an "end of the month" deadline. Biden first gave the time line on Saturday, Psaki reiterated it at a press briefing on Monday, and it's the same expectation Brian Deese, director of the White House National Economic Council, set on Thursday morning.
"We are now laser-focused on the question of how to implement this bill quickly and effectively so that the resources get out to those Americans who need it, including those direct payments," Deese told CNN's New Day on Thursday.
However, later in the day on Thursday, Psaki said during a briefing that people can expect to start seeing direct deposits "as early as this weekend." That will be the "first wave" of payments, which will continue over the course of several weeks.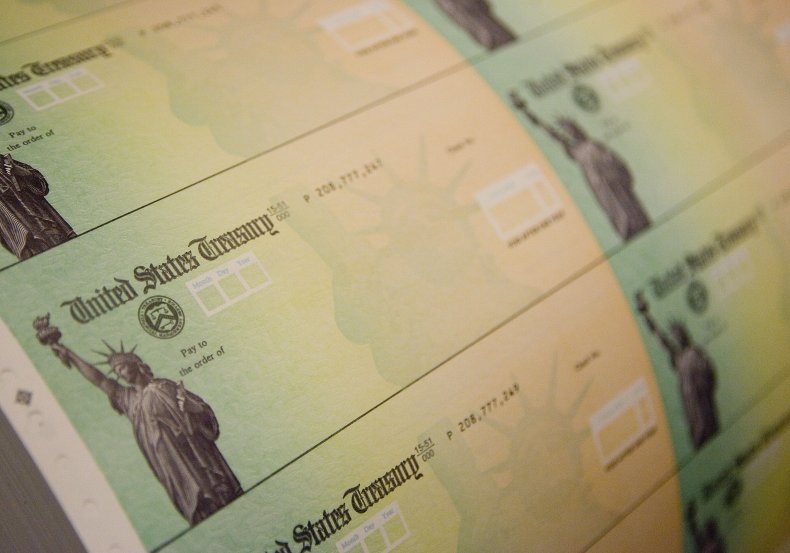 From the outset, Biden made it clear that he wasn't going to waiver on the $1,400 amount, but was open to adjusting the income thresholds for payments. During negotiations with Republicans, Democrats agreed to limit the number of people who will receive a reduced payment.
The Coronavirus Aid, Relief and Economic Security (CARES) Act, which cut payments off completely for individuals with incomes above $99,000 and joint filers with incomes above $198,000. The American Rescue Plan reduced those thresholds to $80,000 for individuals and $160,000 for joint filers.
Millions of people who received the first two payments will be cut out of the third because of the lower threshold. However, those who received the full amount the first two times are likely to receive the full payment this time, as well.
While the American Rescue Plan lowered income limits for reduced payments, it kept income thresholds the same for the full amount. Eligible individuals with adjusted gross incomes of up to $75,000 will receive $1,400 and joint filers with incomes below $150,000 will receive $2,800.
The plan also expanded eligibility for dependents, allocating $1,400 payments for all eligible dependents regardless of age.
Those who used direct deposit for their tax return will receive their payments first, followed by taxpayers whose direct deposit information is on file with the IRS for another program. The last people to receive their payments are those who will be receiving a paper check or debit card.