What is Biden's Iran Envoy Hiding? | Opinion
As we enter the second year of the Biden administration and inch closer to the possibility of another failed nuclear deal with Iran, Special Envoy Robert Malley has yet to appear before Congress for a public hearing to provide the American people with an update on the negotiations. Mr. Malley was appointed to the position on January 28, 2021, after serving in the same capacity under President Barack Obama and negotiating the first failed Iran nuclear deal in 2015.
Since his reappointment, Mr. Malley has refused to testify publicly before Congress, unlike his predecessor, Brian Hook, who testified on several occasions. Earlier this year, I led a group of my colleagues in sending a letter to Secretary of State Antony Blinken demanding that Mr. Malley testify. He ultimately agreed to a classified briefing behind closed doors that raised more questions than it answered.
Bombshell developments over the last several weeks shed light on why Mr. Malley may be refusing to testify publicly. Recent reports have revealed that as Russia wages an unprovoked and murderous war in Ukraine, President Biden is bizarrely fixated on securing Russian cooperation to finalize a nuclear deal with Iran. The reports out of Vienna signal that a new deal could be imminent, and that it is even worse than the original deal Mr. Malley negotiated.
Now we know why President Biden and his administration have not been forthright and transparent with the American people. Their proposed deal would be terrible for our security.
First, they did not want us to know that the regime in Tehran could receive massive sanctions relief—perhaps as much as $90 billion—in return for minimal concessions. This even includes removing sanctions on some of Iran's worst human rights abusers and terrorists for non-nuclear activities, as well as on Iran's brutal Islamic Revolutionary Guard Corps, which the State Department rightly designated a Foreign Terrorist Organization in 2019.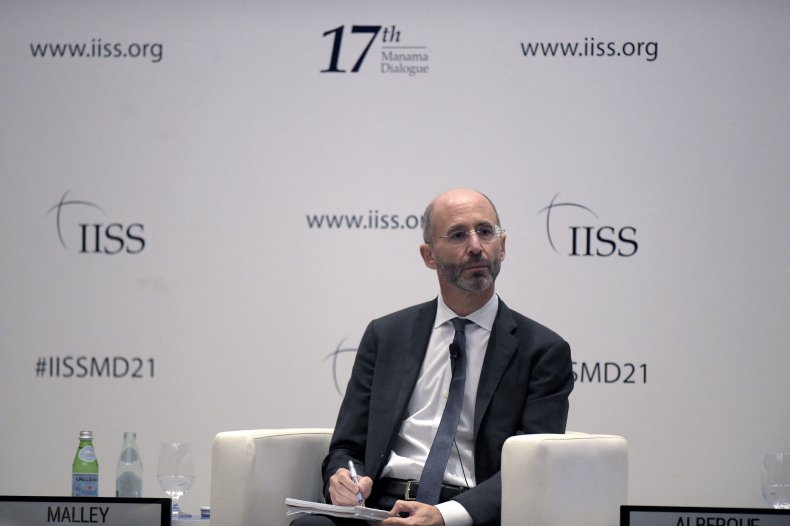 Among those who reportedly could be granted a reprieve from sanctions are former senior military official Hossein Dehghan, who was an Iranian commander in Lebanon during the 1983 attack in Beirut that killed 241 American Marines and soldiers. It also eases pressure on the Supreme Leader's personal "charities" that operate like corrupt corporations worth billions.
Second, they did not want us to know that the terms of the new deal could once again use American hostages wrongfully detained in Iran as bargaining chips, just as they were under the Obama administration. It is alleged that the United States plans to surrender nearly $7 billion in ransom for the release of four wrongfully detained American hostages in Iran, a concession that will only fuel the regime's booming hostage-for-ransom industry. It turns out pallets of American cash may again make their way to Tehran.
Third, they did not want us to know that the deal they are negotiating fails to address any of Iran's destabilizing non-nuclear activities. There is no discussion of Iran's threatening ballistic missile program, its cruel hostage taking or its support of terrorist proxies and non-state actors.
Finally, the Biden administration's biggest secret is that it has no plans at all to involve Congress in the negotiating process. Congressional involvement isn't just a professional courtesy—it is mandated by law. Under the Iran Nuclear Agreement Review Act, the president is required to submit to Congress any nuclear agreement with Iran.
If this administration violates the law by refusing to submit a Russia-brokered deal for mandatory congressional review, the agreement would be null and void. The mullahs in Iran know that a deal which fails to garner broad bipartisan support in America will not be durable, but they are apparently willing to play along with the charade for a lucrative payout. It is telling, and deeply concerning, that the Biden administration fails to realize this.
With all this troubling news coming to light, I can understand why Special Envoy Malley is hiding from Congress and the American people. But while the deal he is negotiating may be indefensible, he still has an obligation to answer the tough questions. I will continue fighting to make sure he does.
Congresswoman Claudia Tenney (R-N.Y.) is a member of the House Foreign Affairs Committee.
The views expressed in this article are the writer's own.