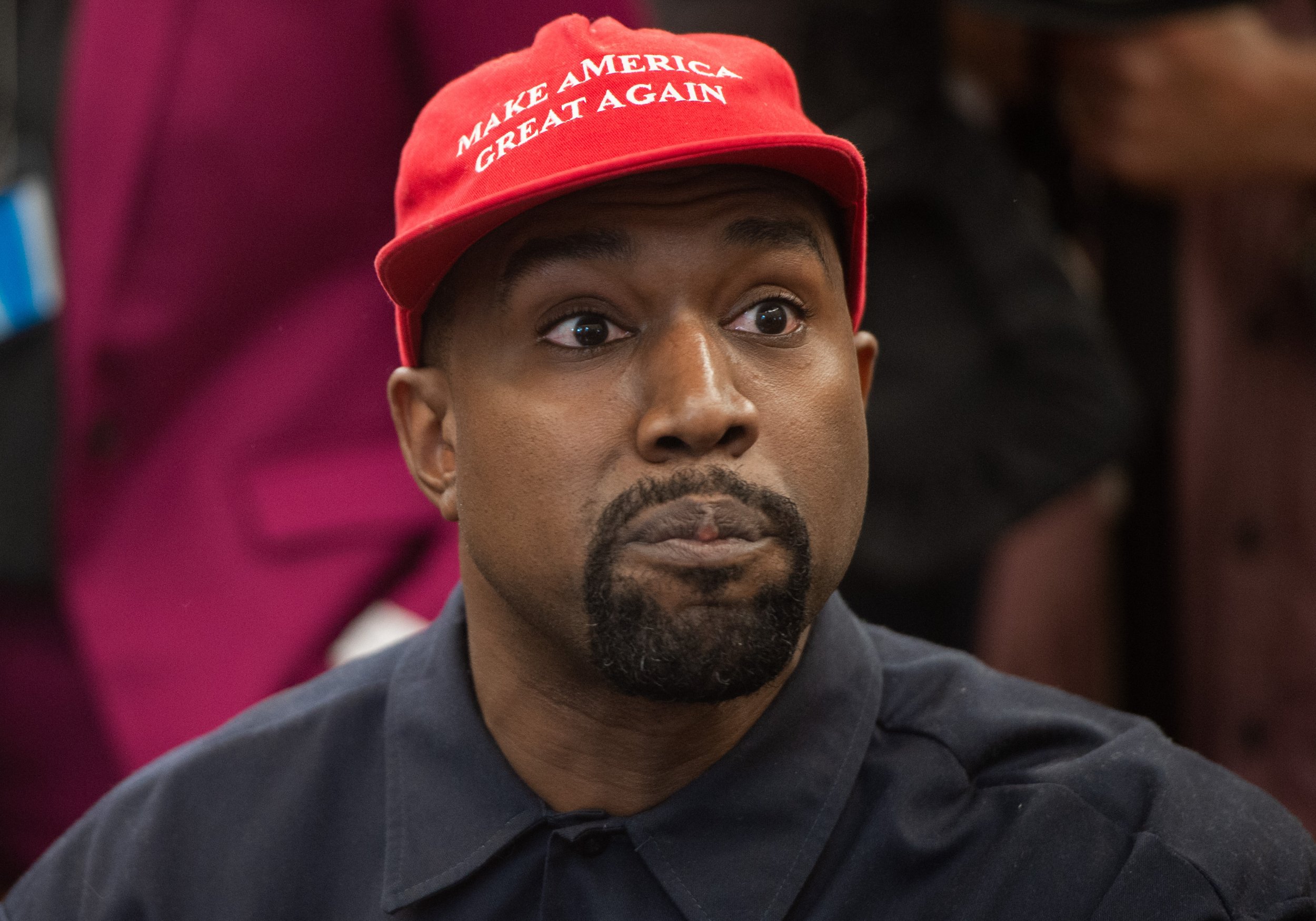 After Kanye West received backlash upon helping design T-shirts for conservative figure Candace Owens's "Blexit" campaign, she defended the musical talent's efforts and rebuked claims that he was the "author" of her creation.
Owens's "Blexit," which stands for "black exit," is a movement that aims to encourage black American's to abandon the Democratic party. West advised Owens on the design of her movement's logo. His designing efforts were in association with a larger launch with the movement's website and upcoming tour, according to Page Six.
Owens debuted the collection Saturday at Turning Point USA's (TPUSA) Black Leadership Summit. The free three-day affair, which was held in the nation's capital, was aimed at attracting young black conservatives between 15 and 35. While West wasn't present, the T-shirts were handed out to those in attendance.
As news of West working with Owens became tabloid fodder, she slammed the media's efforts to "conflate" the 41-year-old "Yikes" rapper's involvement.
"I said onstage [at TPUSA] that my friend and fellow superhero helped me redesign the 'X' for BLEXIT. This may shock the world, but Ye is a world-renowned designer. Everyone who knows him asks him for advice on design," Owens, 29, tweeted Monday. "Ye supports various people in different regards, because at the end of the day—his a message about unity and love."
Owens continued by explaining how West isn't responsible for launching her movement, writing: "I am entirely blessed that Ye introduced me to a designer who despite having totally different political views than me, helped me craft some beautiful letters that I used on the BLEXIT caps. The insinuation that Kanye is now the author of my political movement is pointedly wrong and dishonest."
Owens addressed her movement in an interview published via Fox News on Monday. "Blexit is a renaissance," Owens, 29, shared with Fox News. "Blexit is the black exit from the Democratic Party. It's the black exit from permanent victimhood, the black exit from the false idea that we are somehow separate from the rest of America."
Owens continued, "Kanye saw my original design and said, 'I can do it better.' It certainly was. He redesigned the logo with vibrant colors inspired by his trip to Uganda."
Before Owens debuted Blexit, West praised the TPUSA communications director in April because he admired "the way Candace Owens thinks." Owens, in turn, shared her admiration for West's bravery.
"I'm freaking out. @kanyewest ....please take a meeting with me," Owens tweeted. "I tell every single person that everything that I have been inspired to do, was written in your music. I am my own biggest fan because you made it okay. I need you to help wake up the black community."
Owens last showed support for West in early October when he generated backlash following his appearance on Saturday Night Live's Season 44 premiere. "There is no doubt that he is one of the bravest men in America right now," Owens said on Fox and Friends. "The left has declared war on our American values and Kanye is fighting the cultural front."
Owens has been very vocal about her disapproval of the Democratic Party. While she previously launched and operated left-leaning website Degree180, she's since been known for her pro-Trump stance and disdain for things such as the Black Lives Matter movement.