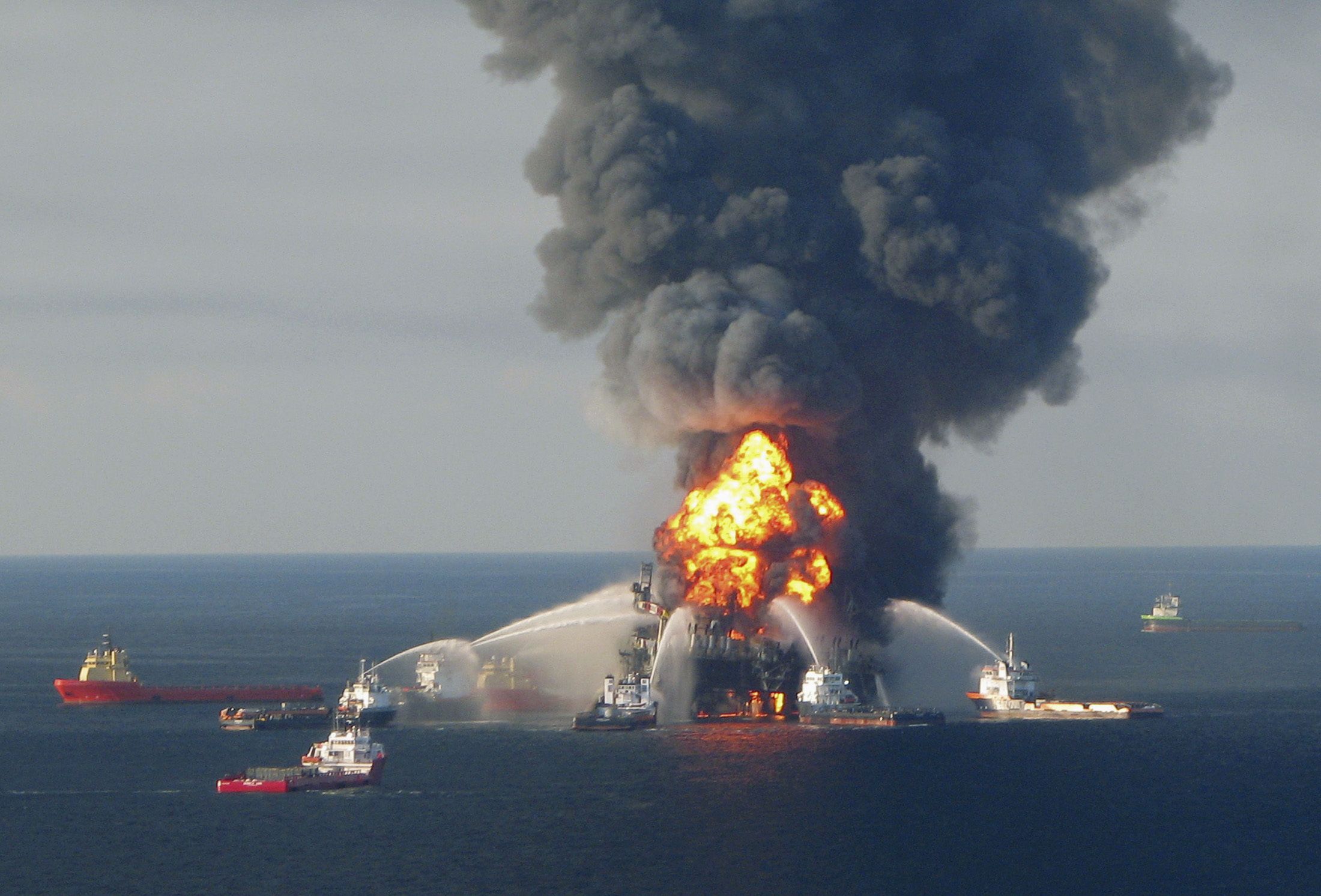 Five years ago today, an explosion on board the oil rig Deepwater Horizon killed 11 men and unleashed one of the largest and costliest offshore oil disaster this nation has ever experienced. By the end of 2014, BP, the company primarily responsible for the disaster, estimated the overall economic losses from the spill at over $43 billion.
The disaster that began five years ago today must serve as a reminder that offshore oil and gas exploration and development never comes without risk. In the Arctic Ocean, where Royal Dutch Shell is preparing to return to drill sites it last explored in 2012, that risk is unacceptably high. Simply put, the United States should not permit oil drilling in the Arctic Ocean.
In recent months, the Obama administration has made laudable strides in balancing the United States's record-breaking oil and gas production with establishment of new environmental protection. It has established permanent protection from future offshore oil and gas development in key offshore areas.
These include some parts of the Arctic Ocean as well as Alaska's Bristol Bay, which boasts some of the world's richest salmon runs, supporting over 14,000 jobs and numerous subsistence-based Alaska Native communities.
Now, after a three-year hiatus, Shell is again poised to go prospecting in one of the most volatile climates on the planet. On April 10, the Department of the Interior formally accepted Shell's 2015 exploration plan for its leases in Alaskan Arctic Ocean. The public has until May 1 to review Shell's plan before the agency must make a final decision on whether or not to allow the company's drilling rigs to return to Arctic waters.
In the past, we have called for a moratorium on oil and gas drilling in the Arctic. The perilous conditions—including regular hurricane-force winds, errant icebergs and 30 foot swells—just make it unsafe for exploration.
Despite years of preparation and an investment of over $5 billion, Shell Oil and its contractors were grossly underprepared for safe operations in 2012. Predictably, their efforts ended in disaster.
A Shell subcontractor was hit with felony convictions and $12.2 million in fines for safety and pollution violations. Oil spill response equipment failed basic testing. And in a vivid example of the company's miscalculations, Shell's specially outfitted drilling rig snapped its tow cable amid a year-end mad dash to escape Alaskan waters and avoid state tax liability, ultimately running aground in the Gulf of Alaska and ending up on the scrap heap after being damaged beyond repair.
But for the American people who, after all, own any oil that might be locked beneath the Arctic seabed, there's no rush. Domestic oil and gas production is already at record levels, and according to even oil and gas industry projections, continued technological innovation means that economic growth no longer requires an equivalent growth in fossil fuel consumption.
The oil industry argues that technological modifications have improved drilling safety since 2012, but in reality the same fundamental flaws remain, particularly in the Arctic. The shores of Alaska's North Slope are still devoid of the infrastructure and resources required to muster an adequate oil spill response. There are few roads or large airports, and no deep water ports or shipyards.
Response to the Deepwater Horizon disaster included over 80 Coast Guard ships and aircraft, yet the nearest Coast Guard base to the Arctic is over 500 miles away, and Coast Guard officials have admitted they lack even the most basic information about how to respond to or contain an oil spill on or under ice.
Earlier this month, ExxonMobil CEO Rex Tillerson was asked whether the Arctic Ocean is too ecologically fragile and technically challenging to safely drill for oil. He argued that just because those risks are present doesn't mean we shouldn't go ahead. "[P]ick another activity and I could ask the same question," he replied. "Do you get on an airplane? You are subjecting yourself to human error. Why do you get in your automobile every day?"
According to the National Safety Council, our lifetime chance of involvement in a fatal car crash is 1 in 112. For a fatal plane crash it's 1 in 8,357. The petroleum engineers and environmental experts at the Bureau of Ocean Energy Management recently concluded that there would be a 75 percent chance of a "major oil spill" if Chukchi Sea oil development were to proceed.
If three out of four airline flights led to fatalities, travelers would reassess their need to get on an airplane. The Department of the Interior should reassess its plan to allow drilling in the Arctic.
Carol Browner is a distinguished senior fellow at American Progress and senior counselor at Albright Stonebridge Group. She was assistant to President Barack Obama and the former director of the White House Office on Energy and Climate Change Policy. Michael Conathan is the director of ocean policy at American Progress.