What Brand New Shows Does NBCUniversal's Peacock Have?
NBCUniversal has officially entered the streaming race. On Wednesday, the media company launched its very own streaming platform, Peacock.
A limited version of Peacock is currently free, but it features ads and only includes about half of the content in the service's library. There are two paid tiers of Peacock, priced at $49.99 a year and $99.99 a year, respectively. If you spring for the more expensive option, you won't have to worry about commercials and you'll get everything the service has to offer, including classics like Parks and Recreation and Friday Night Lights, juggernauts like Law and Order: SVU and This Is Us, daily programming from Today All Day and NBC Nightly News, and movies like Jurassic Park, Reservoir Dogs, Shrek and more.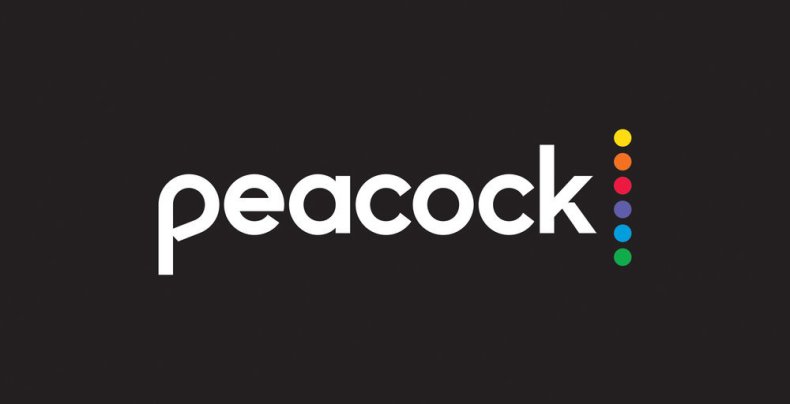 In addition to this content, NBCUniversal is also releasing several Peacock Originals. They include an adaption of Aldous Huxley's Brave New World and a workplace comedy starring David Schwimmer. There will also be programming for kids, such as Curious George and a Where's Waldo cartoon.
"Our variety of Peacock Originals at launch demonstrates how we deliver timely and timeless content – no matter the genre or format," Bill McGoldrick, President of Original Content, Peacock, said in a statement. "We're proud to establish our voice and are excited to build on our strategy to attract a wide audience to Peacock."
Here's which original programs are launching with NBCUniversal's Peacock on July 15:
Brave New World
Peacock's flagship drama series is based on Aldous Huxley's 1932 groundbreaking novel, Brave New World, which "imagines a utopian society that has achieved peace and stability through the prohibition of monogamy, privacy, money, family, and history itself," as per NBCUniversal's announcement. Sounds like a fun place!
The series centers on New London citizens Bernard Marx (played by Harry Lloyd, of Game of Thrones) and Lenina Crowne (Jessica Brown Findlay, of Downton Abbey), who set off on a vacation to the an area that's in the midst of a vicious revolution. Luckily, Bernard and Lenina are protected by John the Savage (Alden Ehrenreich of Solo: A Star Wars Story), who escapes with them back to New London's so-called "utopia."
However, upon John's arrival in New London, the society's (ahem) harmonious ways are threatened. Bernard and Lenina are left to face the consequences in the nine-episode season. The stacked cast also includes Joseph Morgan (The Vampire Diaries), Kate Fleetwood (Beirut), Hannah John-Kamen (Ant Man and the Wasp) and Demi Moore (!).
The Capture

This six-episode conspiracy thriller is set in the world of intelligence agencies. Callum Turner (of Fantastic Beasts: The Crimes of Grindelwald) stars as soldier Shaun Emery, who has been convicted for a murder in Afghanistan. However, the conviction is overturned due to faulty video evidence, and he is released from prison. The day he returns to normal life, incriminating video surveillance from a night out in London surfaces, which makes it look like Shaun abducted and kidnapped his Barrister.
Detective Inspector Rachel Carey (Holliday Grainger of Patrick Melrose) is assigned to investigate Shaun's case. She finds that the truth can sometimes be a matter of perspective and is baffled by the case's bizarre twists. The Capture also stars Ron Perlman (Hellboy), Famke Janssen (X-Men), Ben Miles (The Crown), Laura Haddock (Guardians of the Galaxy), Lia Williams (The Crown), Sophia Brown (Clique) and Paul Ritter (Chernobyl).
Curious George
Peacock is home to new episodes of the beloved kids cartoon Curious George, featuring the titular monkey, who was introduced to the world over 75 years ago by Margret and H.A. Rey in 1941. In each episode, George's endless, uh, curiosity results in delightful antics, laughter and heartfelt moments. With an emphasis on education and an intended audience of preschoolers, the Emmy award-winning show features early concepts in math, science, technology and engineering for the young viewers. Curious George also encourages children to use their imagination to explore the world themselves.
Dreamworks' Cleopatra In Space

Based on the award-winning graphic novel series by Mike Maihack, Cleopatra in Space​ is a sci-fi take of the famous queen's teenage years. Viewers follow Cleo (Lilimar Hernandez of Bella and the Bulldogs) in the comedic cartoon, as she is transported 30,000 years into the future. She arrives at an Egyptian-themed planet that is ruled by talking cats, and finds out that she is the prophesied savior of the future world.
Cleo is then sent to an elite school to prepare for her mission. There, she trains to take on Octavian, the evil ruler of the Xerxs (played by Jonathan Kite of 2 Broke Girls), who is plotting to capture and get rid of Cleo, to ensure that a prophecy of her taking over doesn't come true. Meanwhile, Cleo also must figure out how to eventually get herself back home to ancient Egypt—and all that on top of dealing with the stressors that teenagers in high school usually experience.
Dreamworks' Where's Waldo?

In this cartoon, a 12-year-old version of the beloved children's book character Waldo (Joshua Rush of The Lion Guard) dons his iconic striped sweater, glasses and pom-pom hat. He and his best friend Wenda (Haley Tju of Bella and the Bulldogs) are members of the Worldwide Wanderer Society, an international association that consists of travelers who wander the world and solve problems through observation, all while celebrating different cultures.
Veteran wanderer and mentor to both Waldo and Wanda, Wizard Whitebeard (voiced by Thomas Lennon of Reno 911) sends the curious duo on travel missions around the world, this way one day they can get promoted to wizard-level wanderers, too. However, there's one thing standing in Waldo and Wenda's way: their rival Odlulu (Eva Carlton of Little), who has a reputation for causing trouble wherever she goes.
In Deep with Ryan Lochte
This documentary follows disgraced Olympic medalist Ryan Lochte, who was at the center of an embarrassing scandal during the 2016 Olympics. After the Rio Games, Lochte had a drunken altercation with Brazilian police and was suspended by USA Swimming for being dishonest about the incident. Despite his incredible swimming career that includes 12 Olympic medals, the controversy has eclipsed his accomplishments. Since then, Lochte has lost sponsorships and was unable to compete for a spot on the 2017 Worlds Team. Now, the 35-year-old husband and father of two hopes for one more chance to make Team USA for the 2021 Olympics in Tokyo, Japan. Lochte is out to prove that he's moved on from the event and is a different man.
Intelligence
Workplace comedy Intelligence takes place in the U.K.'s Government Communications Headquarters. Here, the dorky and by-the-books agency focuses on international and domestic Cyber Crime from a desktop. When pompous maverick NSA agent Jerry Bernstein (David Schwimmer of Friends) arrives from across the pond to join the team, he picks the clueless computer analyst Joseph (Nick Mohammed of The Martian) to rebel with him and form their own cyber crime unit. This power move has potential to disrupt the team's ability to combat cyber terrorism, and chaos ensues over the sitcom's six episodes.
Lost Speedways

Dale Earnhardt Jr. (Dale Jr. Download), a former NASCAR driver, created and hosts this docuseries of sorts that focuses on revisiting racing's past and exploring old speedways. He and co-host Matthew Dillner (also from Dale Jr. Download), a former racing videographer, take viewers on a journey to "see and feel the soul" of the sport. History buffs and racing fans will enjoy Lost Speedways as Earnhardt and Dillner reminisce about the racing venues that have been abandoned and overrun by nature. Racing legends including seven-time Cup champion Richard Petty also make cameos throughout the show to chat about racing.
Psych II: Lassie Comes Home
In this sequel to the 2017 comedy film Psych: The Movie, Santa Barbara Police Chief Carlton "Lassie" Lassiter (Timothy Omundson of This Is Us) is ambushed on the job and left for dead. The head detective from Psych then begins to see ghosts and other spooky things throughout his recovery clinic. Enter Shawn (James Roday Rodriguez of A Million Little Things) and Gus (Dulé Hill of Suits), who return to Lassie's side in their old stomping grounds, Santa Barbara. There, though not exactly welcome, Shawn and Gus battle strange forces and try to uncover the twisted case, which, according to Peacock, involves "the personal, the professional—and even the supernatural."
NBCUniversal's Peacock is live now. For information on how to use the service, head here.