What Bruce Springsteen Has Said About Joe Biden
Bruce Springsteen has deemed the 2020 Republican National Convention "horrific" in a scathing attack against the President.
The legendary musician and lifelong Democrat did not hold back when asked about the event this year, in a wide-ranging interview about his new music, his old music, politics and Black Lives Matter.
Though his disdain for Donald Trump is well-known, Springsteen has revealed he supports Joe Biden and believes his election will help repair America's global reputation.
Speaking about this year's RNC, Springsteen said it was "just seeded with constant lies and total distortion of the American idea."
The 70-year-old told Rolling Stone: "It's heartbreaking and terrible. The first thing is to get the Trump administration out of office and start again."
The "Born to Run" singer is advocating for "some pretty serious systemic changes moving leftward" and cited Bernie Sanders and Elizabeth Warren as leading left politicians in the U.S.
"I like Bernie Sanders a lot," he said. "I don't know if he was my main choice, my first choice. I like Elizabeth Warren, I like Bernie."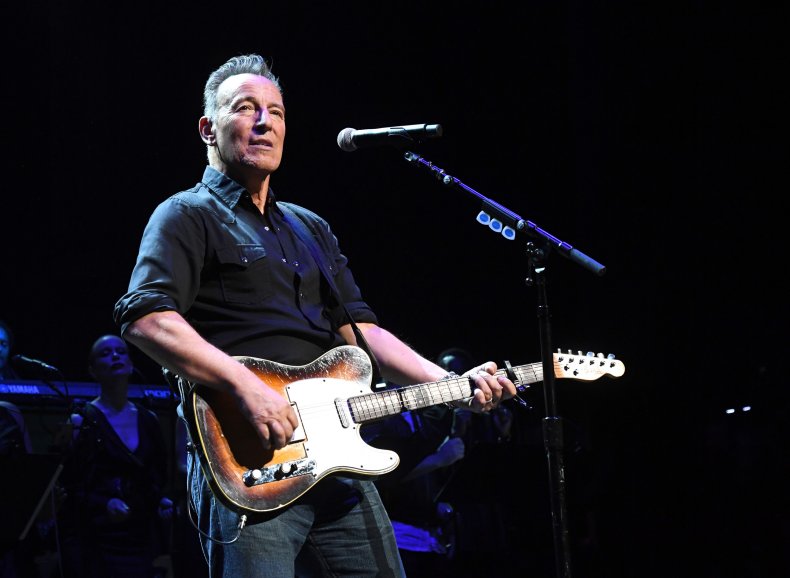 As for the current Democratic nominee Joe Biden, Springsteen approves and believes his presidency will resurrect the "power of the American idea."
"The power of the American idea has been abandoned," he said. "It's a terrible shame, and we need somebody who can bring that to life again.... I think if we get Joe Biden, it's gonna go a long way towards helping us regain our status around the world."
He added: "The country as the shining light of democracy has been trashed by the administration. We abandoned friends, we befriended dictators, we denied climate science."
The musician backed Biden at this year's DNC with a a new video for his 2002 song, "The Rising."
Springsteen has famously spoken out against Trump before. However, his new album "Letter to You" is not a set list of anti-Trump anthems, because, "that would be the most boring album in the world."
"I believe that our current president is a threat to our democracy," he told The Atlantic earlier this year. "He simply makes any kind of reform that much harder."
He continued: "I don't know if our democracy could stand another four years of his custodianship. These are all existential threats to our democracy and our American way of life."
He added at the time: "I have the feeling of optimism about the next election. I think it's all these kids in the street that are inspiring the most hope in me. And the fact that these are demonstrations that are going on around the world. I think it's a movement that ultimately is going to be about more than police violence, and George Floyd, may he rest in peace."
"Letter to You" is released on October 23.