BTS Louis Vuitton House Ambassador Meaning as K-Pop Stars Team Up With Fashion House
Louis Vuitton has announced that K-pop superstars BTS are their newest ambassadors.
The luxury brand welcomed the beloved boyband to the family on April 23 via Twitter.
"#BTS for #LouisVuitton. Joining as new House Ambassadors, the world renowned Pop Icons @bts_bighit are recognized for their uplifting messages that impart a positive influence," the announcement reads. "Louis Vuitton is pleased to welcome members RM, Jin, SUGA, j-hope, Jimin, V and Jung Kook."
The group made a statement at this year's Grammys when they showed up all dressed in Louis Vuitton suits, perhaps hinting at the coming partnership.
Louis Vuitton called BTS "one of the most renowned and influential groups in the world" in a press release announcing the ambassadorship.
It adds that the band's "ubiquitous popularity resonates worldwide and Louis Vuitton is very happy to share news of their new role within the House".
"Becoming global brand ambassadors for Louis Vuitton is a truly exciting moment for us," the group said in their own statement.
But what does being a Louis Vuitton ambassador entail?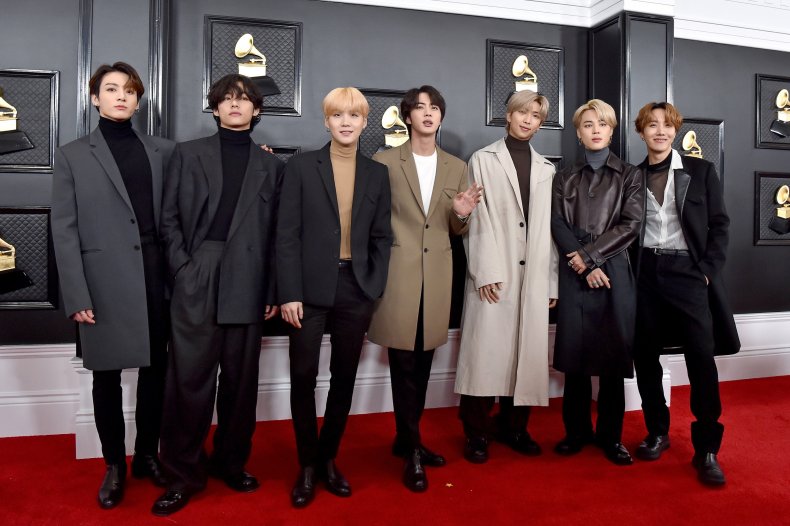 BTS is now expected to team up with Louis Vuitton for special projects and will be styled by the luxury brand pieces for public appearances. They may also appear in campaigns for the fashion house.
Louis Vuitton's Men's Artistic Director, Virgil Abloh confirmed that he discussed creative ideas for the brand with RM, Jin, SUGA, j-hope, Jimin, V and Jung Kook.
"I am delighted BTS are joining Louis Vuitton today," Abloh said in a statement. "I am looking forward to this wonderful partnership which adds a modern chapter to the House, merging luxury and contemporary culture."
He added: "I can't wait to share all the very exciting projects we are working on."
Abloh has not revealed details of the upcoming projects just yet.
Some other celebrities who have partnered with Louis Vuitton as brand ambassadors include actress Emma Stone and tennis champion Naomi Osaka.
BTS has also recently partnered with McDonald's for the fast-food chain's Famous Orders promotion.
The meal will be available in 50 different countries and will give fans a chance to their idol's go-to order.
BTS' signature order will include either a nine or 10-piece Chicken McNuggets box (depending on the market), medium World Famous fries, a medium drink and Sweet Chili and Cajun dipping sauces inspired by recipes from McDonald's South Korea.
The promotion will start rolling out on May 26 in the U.S.