What Camila Cabello Said About Fifth Harmony Before the Split
On Monday, Fifth Harmony announced plans to enter an immediate hiatus and explore solo careers, like former bandmate Camila Cabello. While Cabello spent four and a half years performing with Fifth Harmony, it doesn't mean the girls are on the best of terms.
Cabello, who left Fifth Harmony abruptly in December 2016, addressed rumors Thursday that claimed future tourmate and close friend Taylor Swift convinced her to depart the group. "Absolutely nobody could ever persuade me to do something," Cabello said on "The Dan Wootton Interview" podcast. "If I don't want to do something the whole world could be telling me and I won't do it. And if I do, then the whole world could be telling me to not do it and I'll do it. I've always been that way."
Fifth Harmony members Lauren Jauregui, Normani Kordei, Ally Brooke Hernandez and Dinah Jane publicized their feud with the 21-year-old "Havana" songstress after confirming her exit in a joint statement. The girls said they were "informed via her representatives that Camila has decided to leave."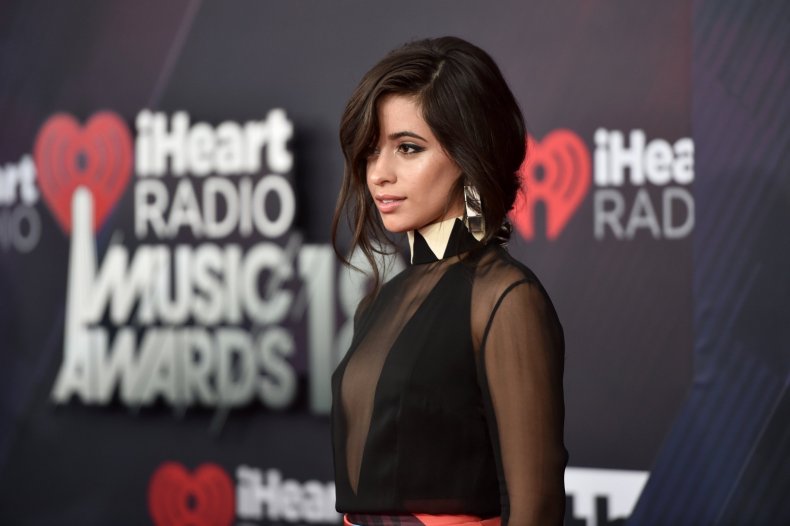 The remaining members did "wish her well," but the statement didn't sit well with Cabello. "I was shocked to read the statement the Fifth Harmony account posted without my knowing," she said at the time. "The girls were aware of my feelings through the long, much-needed conversations about the future that we had during [the] tour. Saying that they were just informed through my representatives that I was 'leaving the group' is simply not true."
In February 2017, Cabello told Seventeen magazine that Fifth Harmony "wasn't the maximum expression of me individually." While she wished them the best of luck with the group and their future solo endeavors, the foursome dissed her at MTV's Video Music Awards in August.
In their first performance without Cabello, the group appeared on the VMA's stage with a mysterious fifth person. As the girls took off their silver puffer jackets, the unidentified fifth member fell backwards onto the ground.
The not-so-subtle diss "hurt" Cabelo. "It definitely hurt my feelings," she told the New York Times in January. "I wasn't expecting it, I wasn't prepared for it—especially because at that point I'd moved on from it. I was just like, 'What? Why?'"
With the release of her debut album Camila in January, Cabello became the first female artist since Adele to simultaneously triple atop the Billboard Artist 100, Billboard Hot 100 songs chart and Billboard 200 albums chart. While she's set to kick off her Never Be The Same Tour this April, Cabello's expected to join Taylor Swift's Reputation Tour this summer as an opening act alongside Charli XCX.