Russia is heading to the polls today, and with incumbent president Vladimir Putin virtually certain to win, the only debated question is the turnout, and just how overwhelming his win is set to be.
There are 110 million registered voters in Russia and the Kremlin is hoping that at least 70% of them will place their tick on a ballot paper on Sunday 18 March.
Although initial estimates suggest lower numbers will front up, the Kremlin is hoping that 70% of those who do will back Putin so they can say that he has legitimacy internationally.
In the 2012 election, there were reports of ballot stuffing, but Yuri Felshtinsky, author of the book The Putin Corporation, said that this year's ballot is so tightly choreographed there would be little need for this to happen again.
"The system is so rigged, they do not need to cheat any more because with the selection of candidates, everything is pre-fixed. Realistically there are no real candidates because they are created by the Kremlin and those who are not, have no chance to win," he told Newsweek.
"The competition is so unfair that I think that you won't now even see people from the opposition, you will just see people who are pre-approved," he added.
If there is no candidate with a majority in the first round, it will go to a second round although of course this will not be required with Putin so far ahead.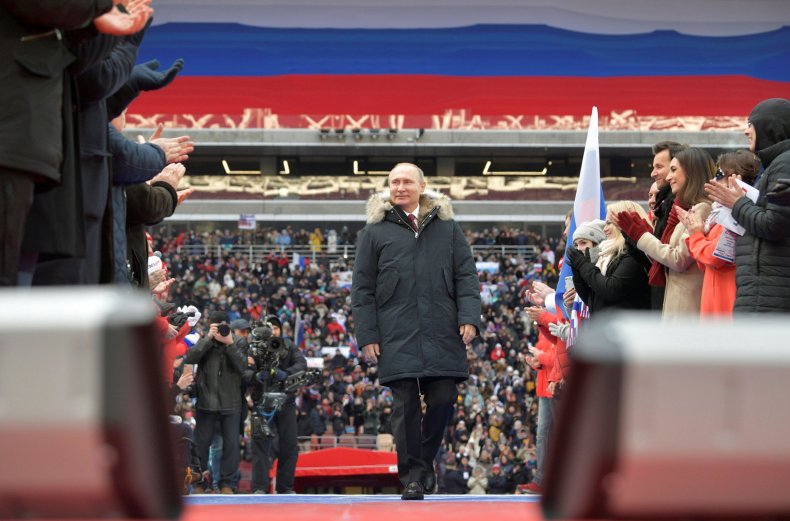 The Navalny effect
The real thorn in the Kremlin's side and its managed democracy was prominent opposition figure Alexey Navalny, who has been barred from running because of a criminal conviction for embezzlement - which he says is trumped up.
His weekly addresses via YouTube see him liberally dispensing well-researched broadsides against the corrupt elite surrounding Putin, and are viewed in their millions, signaling just how much of a threat he was.
Navalny has called on people not to vote at the ballot box, but to vote with their feet and boycott the elections, which he says is fixed. It is uncertain how many will heed his advice.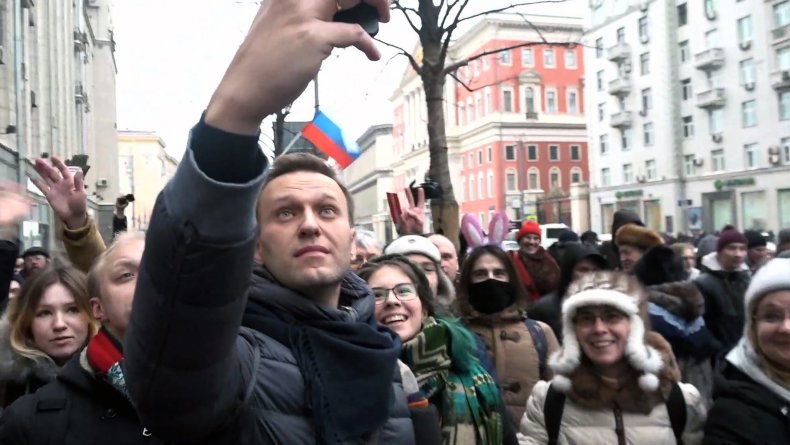 Campaign moments of madness
As in previous campaigns, Vladimir Putin did not turn up to the televised political debates, leaving the also also-rans to bicker their way through the broadcasts on state TV.
Ksenia Sobchak, from the Citizen's Initiative was so incensed by nationalist candidate Vladimir Zhirinovsky who called her "stupid" and a "prostitute" that she threw a glass of water over him.
During the final debate on March 15, she was reduced to tears after complaining that the other candidates were interrupting her unfairly and shouting her down.
The election's international significance
Russia goes to the polls only days after the U.S. widened its sanctions against Moscow due to Russian interference in the 2016 election. Moscow said it would retaliate with a so-called "black list" of American officials.
Added into the mix are accusations that Russia was behind the poisoning on British soil of the former spy Sergei Skripal and his daughter, meaning that when the votes are counted and Putin is returned to power, little will have changed in the frosty relations between Moscow and the west.
However, in a report for Chatham House, Sir Andrew Wood, associate fellow of the Russia and Eurasia program at the London think tank said that at the end Putin's term in 2024, the question of who and what will replace him will come increasingly to the fore.
"There is already a sense that Russia is entering a post-Putin era. The vote for him on 18 March is one of accepting the inevitable, not a personal triumph. There is no organized group around him to manage an eventual replacement, or to be ready to consider what his successor's objectives should be," Wood said in the report titled Putin and Russia 2018-2024.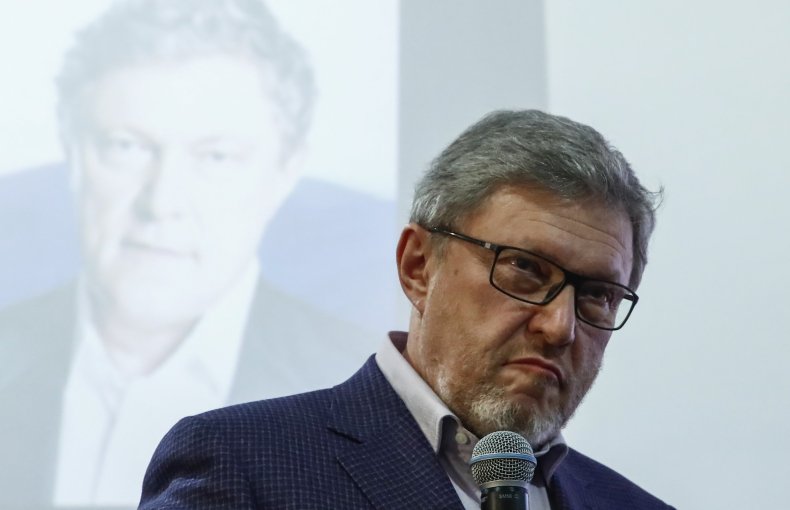 The Candidates
Ksenia Sobchak: A 35-year-old former host of the television reality show Dom 2. A Damascene conversion in 2011 saw her transform from a television celebrity dubbed the "Paris Hilton of Russia" into a vociferous opponent of the president.
Her family ties with Putin - her father, Anatoly, was his mentor in the 1990s -have led to claims that she is simply a Kremlin puppet, allowed to run to give a veneer of respectability to the race.
Nevertheless, her energy and vigor have been apparent on a campaign trail that has taken in the furthest reaches of Russia and allowed her to speak on state television about topics not normally aired, including criticizing Russia's seizure of Crimea and speaking in favor of LGBT rights.
Vladimir Zhirinovsky: A combative figure who is infamous for right-wing and nationalist views, the leader of the LDPR - formerly known as the Liberal Democratic Party of Russia - will be fighting his fifth election.
Some of his more outlandish policy proposals include making Russia an elected monarchy, dividing up Ukraine among its neighbors and accepting continued western sanctions on Russia because they have helped boost domestic production.
Grigory Yavlinsky: The leader of the liberal opposition Yabloko party, Yavlinsky was renowned for drafting the 500-days programme in the 1990s which would transform Russia into a market economy. He has faced persecution for his policies of good relations with Europe, free markets and promoting civil liberties. He has also suffered for his political views, revealing in an interview that in the 1990s, his pianist son was kidnapped and had his fingers cut off by unknown assailants.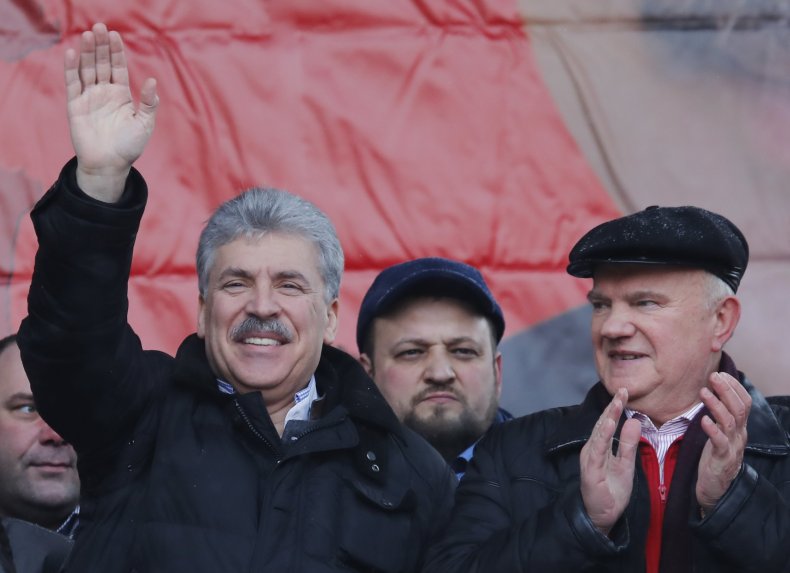 Pavel Grudinin: With an approval rating of 7.1%, he is Putin's nearest rival. He is backed by the Communist Party but is also a successful businessman, thanks to his strawberry farm he bought in Soviet times which he privatized. While critical of the Kremlin's corruption, he has had to defend himself against claims he had $1m stashed in a Swiss bank account, an accusation he said had been designed to smear him.
Sergey Baburin: Head of the ultra-nationalist Russian All-People's Union, he has praised Putin's patriotic tone. A former Soviet army veteran, he has called for Russia and Belarus to be reunified, and has spoken in support of far-right marches.
Maxim Suraykin: Suraykin is leader of the Communists of Russia party, not to be confused with the Communist Party. A Stalin apologist who claims the dictator did not order and even tried to stop the purges of the 1930s, he is such a throwback to the past that he insisted on being addressed Comrade Suraikin in TV presidential debates.