This Is What A Category 4 Storm Like Hurricane Irma Does To A House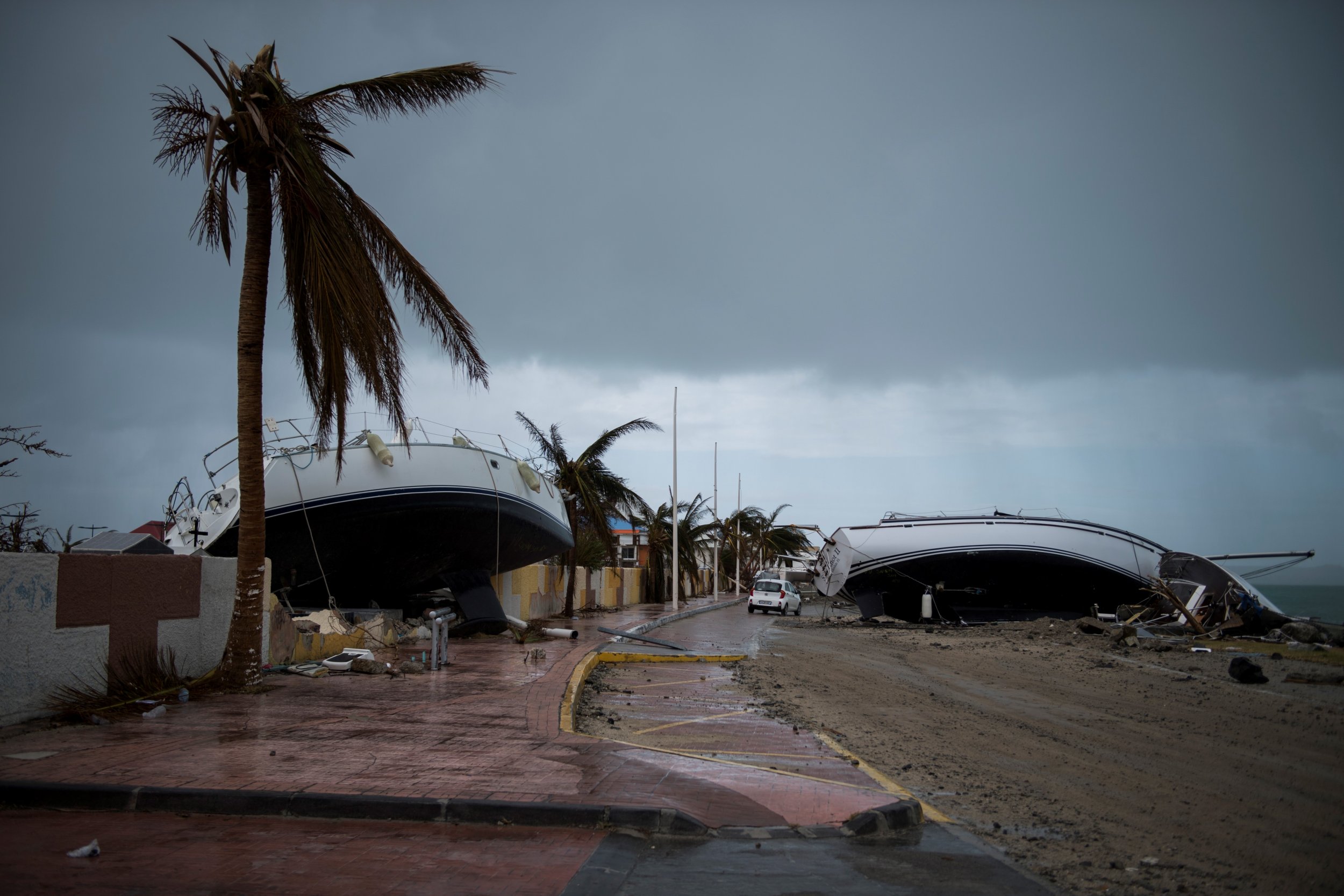 Category 4 storm Hurricane Irma has already claimed the lives of 25 people in the Caribbean and a further four people in the U.S. as it hit the Florida Keys on Saturday. And as the storm makes its way up through Florida, tens of thousands of people have been displaced form their homes, with the super-storm expected to cause $100 billion of damage, according to the founder and president of AccuWeather Joel Myers.
But what sort of damage does a Category 4 hurricane leave in its wake?
A video from The Weather Channel shows what different categories of storms do to homes, with the hurricane currently affecting Florida listed as a Category 4 storm.
According to the Weather Channel's video, while everything "remains in tact" on a home during a Category 1 storm, a Category 2 storm is where damage to property begins, with an increasing likelihood that window panes will break as objects carried from the wind hit them.
A Category 3 storm is described in the footage as "really bad news," with winds strong enough at this point to blow the front door of a house in, or cause the roof of the house to flap.
Meanwhile in a Category 4 storm, the likes of which is currently moving upwards from the Florida Keys, most windows will break and most shingles from the roof of the house are likely to fly off, meanwhile the majority of trees will fall.
Given the storm moving through Florida is currently a Category 4 storm, it is expected to cause a costly amount of damage.
"Last week, we estimated Irma would be 50-100 damage and then honed in on 100-billion, so it will be quite devastating because that represents half of 1% of the GDP," Myers told Newsweek.
"This is the only time of any record we have going back over 100 years that two hurricanes of Category 4 or higher have hit the U.S. in the same year," he added. "So the combination of these two powerful hurricanes will wipe out the expected growth in the economy between mid-August and the end of the year."