What Caused May's Tornado Outbreaks?
A grand total of 483 tornadoes were reported between May 16 and 30 in the United States, according to an unofficial count from the National Oceanic and Atmospheric Administration's Storm Prediction Center. And not just in the Great Plains. They touched down in Missouri, Illinois, Ohio, Pennsylvania, Idaho, Colorado and beyond, destroying homes, uprooting trees, killing several people and injuring over a hundred.
This 15-day stretch—part of the most tornado-active season since 2011—reminds me of a similar extended period in May 2013, when massive tornadoes struck Moore and El Reno, Oklahoma, killing dozens of people and injuring hundreds. These tragedies led me to study other cases of multiple consecutive days of tornado activity in history.
What we've seen in May is not unprecedented. The longest consecutive period in the United States since 1983 was 23 days. And, as we have already experienced, tornado outbreaks and strong-to-violent tornadoes are actually more likely to occur during multi-day periods than as isolated incidents.
A large trough of low pressure over the western United States catalyzed the persistency of the tornadoes in the past two weeks. Surfing through this "long-wave" weather pattern were smaller, weather-causing systems that helped foster and then trigger tornado-bearing thunderstorms.
The long-wave pattern allowed for large areas of warm, humid air from the Gulf of Mexico to stream northward and contribute to the thunderstorm energy that meteorologists abbreviate as CAPE. The long-wave pattern was also associated with a southward dip in the jet stream and the resulting "wind shear" that becomes converted into the characteristic spin of tornadic thunderstorms. With CAPE and shear in place simultaneously over a large area of the United States, the stage was set for outbreaks of tornadoes.
Pressure troughs occur naturally because of the rotation of the planet and its unequal heating by the sun. But what causes these patterns to persist for extended periods?
There are several plausible suspects.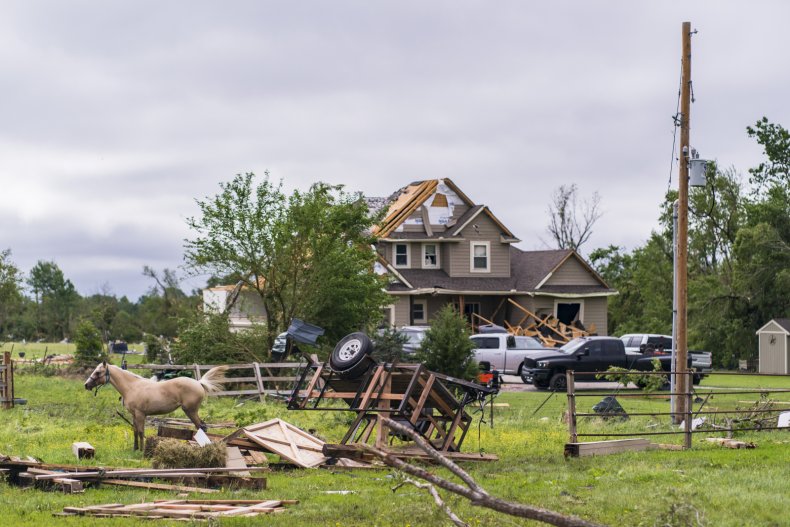 Experts have identified a myriad of atmospheric oscillations and cycles that can act in concert to cause anomalous behavior in the atmosphere. Two possibilities, the El Niño/Southern Oscillation and the Madden-Julian Oscillation, "teleconnect" to North America from their remote sources in the Tropics. While El Niño does not appear to have been a significant player in May, the Madden-Julian Oscillation likely was. Another suspect is the Arctic, although my work indicates that its effects on tornado activity are largest during midsummer rather than late spring.
Fortunately, the oscillations can be predictable weeks to even months ahead. Scientists are working on how to exploit this predictability to produce outlooks of tornado activity. The National Oceanic and Atmospheric Administration doesn't currently offer such outlooks, but I remain optimistic it will in the future.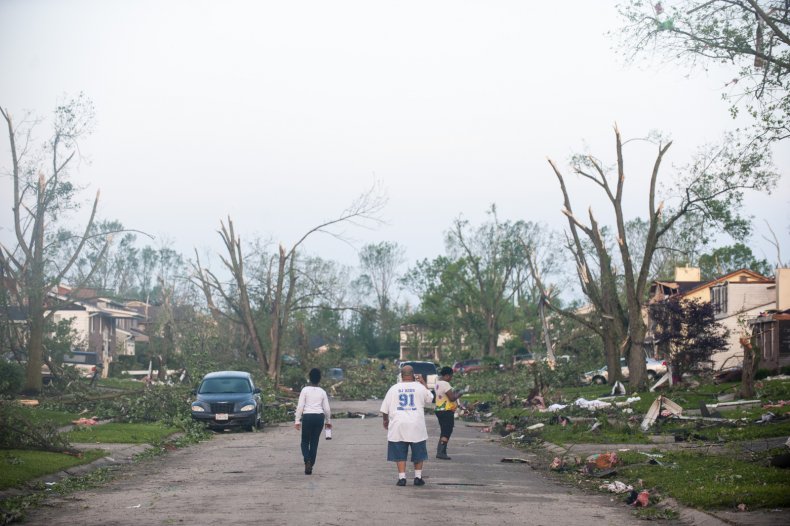 Scientists have yet to unravel the combined influences of the oscillations, however. An additional challenge is that thunderstorms themselves can influence larger-scale weather patterns. This is due in part to the fact that thunderstorms generate a tremendous amount of heat, which can then cause changes in pressure and winds on scales larger than the thunderstorms themselves. It is possible that these "upscale effects" of thunderstorms on one day help set the stage for thunderstorm development on the next day.
Finally, there are the possible influences of global climate change. Using sophisticated computer models, as well as basic physical reasoning, we and others project that future increases in greenhouse-gas concentrations will ultimately lead to more days supportive of intense, and possibly tornadic, thunderstorms. What is unclear still is how this increase in supportive days will be realized.
One of the ironies of the infamous 2013 tornado season is that, at year's end, it was one of the more tornado-inactive seasons in recent times. The 2019 season has already surpassed 2013, but the long-wave trough is weakening and gradually moving eastward.
For now, at least, the cycle of tornado outbreaks has been broken.
Robert (Jeff) Trapp is professor and head of the Department of Atmospheric Sciences at the University of Illinois, where he teaches about and studies tornadoes and severe thunderstorms.