What Causes Fruit to Go Extinct? Expert Explains Why 5 Rediscovered Apples Stopped Being Grown
As an FBI investigator, David Benscoter used to track down people who avoided paying taxes. Now he uses his skills to hunt down extinct apples, The New York Times reported last year when they followed him on a hunt. And just a year later, Benscoter has uncovered five varieties of apples you won't find in the produce aisle: Shackleford, Saxon Priest, Kittageskee, Ewalt and McAffee.
Related: Eating fish and avoiding juice can lower your chance of prostate cancer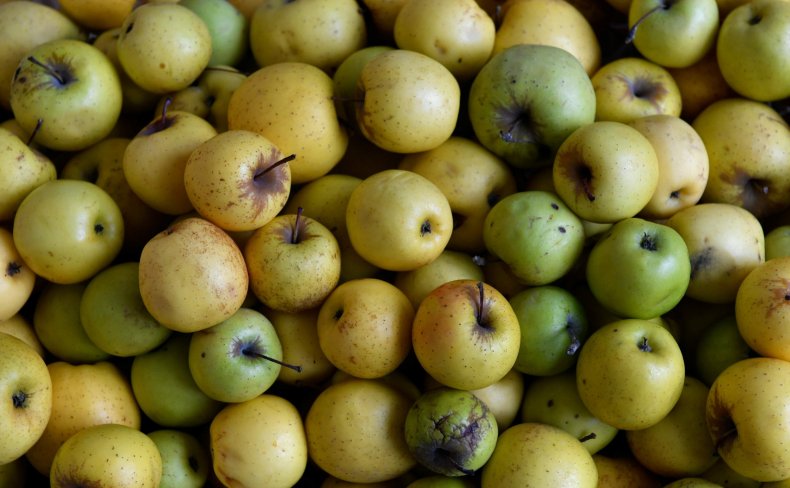 Benscoter found the forgotten apples in abandoned orchards in northern Idaho and eastern Washington, according to the Spokesman Review newspaper in Spokane, Washington. The paper explains that once the apples are uncovered, Benscoter ships them to Temperate Orchard Conservancy in Oregon and Fedco Seeds in Maine to correctly name them using descriptions from books and old paintings.
According to the U.S. Apple Association, there are roughly 100 varieties of apples grown commercially in the country. But, as horticulturist Susan Brown of Cornell University's apple-breeding program tells Newsweek, 14,000 different types once existed here.
So what caused this drastic decline?
"There's too much competition," Brown told Newsweek. "There was something that made them not make it commercially," she said.
The apple expert explains that many extinct varieties were used to make cider rather than eat as a snack, which could explain why they lost favor. Some varieties might also be susceptible to frost or other environmental conditions.
Although Brown thinks it's wonderful that Benscoter is on a mission to find these lost gems, many live on in a library maintained by the USDA that houses genetic information for more than 3,000 varieties. Plus, there are likely many more forgotten apple trees waiting to be discovered, she says.
There might not be 14,000 apple varieties today, but Brown thinks some of your favorites could be in danger of going extinct as new varieties, like Honeycrisp and Rave, are continually released.
"Every apple has its fans," she said, but declined to say which she thinks will disappear from the produce aisle.
"I'm not going there," she said with a laugh.