What Is 'Cave Disease'? Trapped Thai Soccer Team Possibly at Risk After Successful Rescue
The entire Thai soccer team, comprised of 12 teen boys and a 25-year-old coach, who were trapped in the Tham Luang cave, have been rescued. They've been taken to a local hospital to recover from the harrowing ordeal, which could include a treatment for histoplasmosis, also known as "cave disease."
After a series of rescues over the course of three days, the team were believed to be in relatively good health and The Telegraph reported that the first medical examinations will focus on signs of hypothermia and "cave disease."
Histoplasmosis is a lung infection caused by a fungus called Histoplasma, which is primarily found in areas that contain large amounts of bird or bat droppings, such as a cave, according to the Centers for Disease Control and Prevention (CDC).
It's contracted when someone breathes in the fungal spores, which are microscopic particles that allow the fungi to reproduce, serving a similar function as seeds to plants.
Dr. Michael Morgan, an infectious diseases specialist with Novant Health Infectious Disease Specialists in Winston-Salem, North Carolina, told Newsweek that it's "highly likely" the boys were exposed to the spores if they had not previously contracted histoplasmosis.
While many people will never develop symptoms, it can take a serious toll on those with a weaker immune system.
In a person whose immune system isn't strong, the infection can become disseminated histoplasmosis and spread from the lungs to any part of the body, including a person's mouth, liver, and central nervous system, according to the Mayo Clinic. If left untreated, it can become fatal.
Morgan expressed doubt that after just 17 days in the cave, an "otherwise healthy kid" would have such a significantly suppressed immune system that the disease would spread. However, he said the boys are more likely to have pneumonia as well because of the possibility of exposure to an increased amount of spores.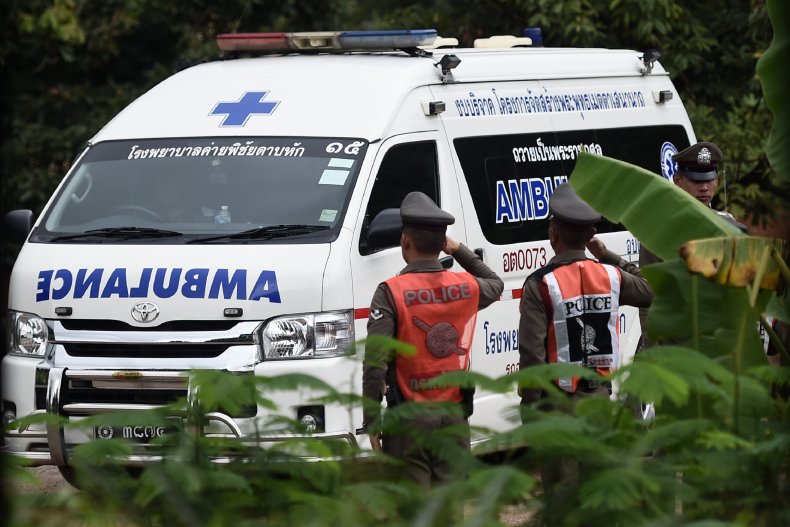 However, there is a treatment for "cave disease," for those whose symptoms don't go away naturally. Itraconazole, a prescription antifungal medication, is often used to treat severe cases, chronic histoplasmosis, and the spread of the infection to other parts of the body, the CDC explained.
Treatments can last from three months to one year depending on the person's immune system and the severity of the infection.
If symptoms appear, they usually occur within three to 17 days after exposure and, as listed by the Mayo Clinic, include:
Fever
Chills
Headache
Muscle aches
Dry cough
Chest discomfort
People who develop chronic histoplasmosis can also experience symptoms very similar to tuberculosis.
While "cave disease" is easily treated, it can also cause complications such as acute respiratory distress syndrome (ARDS), heart problems, adrenal insufficiency, and meningitis, according to the Mayo Clinic.
The risk of death is extremely low, and the CDC pointed out that although studies have identified a crude mortality rate among children to be 5 percent and 8 percent among adults, though it's likely lower because the studies didn't factor in milder cases.
Morgan explained to Newsweek that "cave disease" is "extremely common" and cited an article that found as many as one-third of Thai adults have had it.
An entire floor of the Chiang Rai Prachanukroh Hospital is dedicated to the boys and their families, according to WABC-TV, although the much-anticipated reunion with their parents will be delayed.
"They will be kept away from their parents for a while because we are concerned about infections," WABC-TV reported Chiang Rai provincial Governor Narongsak Osatanakorn said at a news conference.
Instead of hugging or touching their sons, the parents will be able to see them "at a distance through glass" until blood tests come back, according to officials.
Assuming the boys' immune systems remain normal, Morgan told Newsweek that the likelihood of having future complications from the disease is small.
This article has been updated to include the response from Dr. Michael Morgan.
​