What is Censure? Trump's 'Racist' Comments Spark New Measure to Condemn the President
Two House Democrats announced on Friday that they planned to introduce a measure to censure President Donald Trump, following his comments describing Haiti and African nations as "shithole countries."
Congressman Cedric Richmond (D-La.), Representative James Clyburn (D-SC) and Representative Jerrold Nadler (D-N.Y.) will formally unveil a resolution, after expressing that they were "deeply disturbed and offended" by Trump's reported comments, in which he said he'd prefer immigrants from countries like Norway over El Salvador. His comments were condemned as "racist" by critics, who say he must be roundly condemned.
But what is censure, and what would it mean for Trump?
The process is, according to the U.S. Senate, a "formal statement of disapproval." It is not as severe as impeachment, nor does it necessarily hinder the president from continuing to govern as he sees fit. The Senate could pass a censure resolution by majority vote, but lawmakers could filibuster the measure, requiring 60 votes to cut off debate.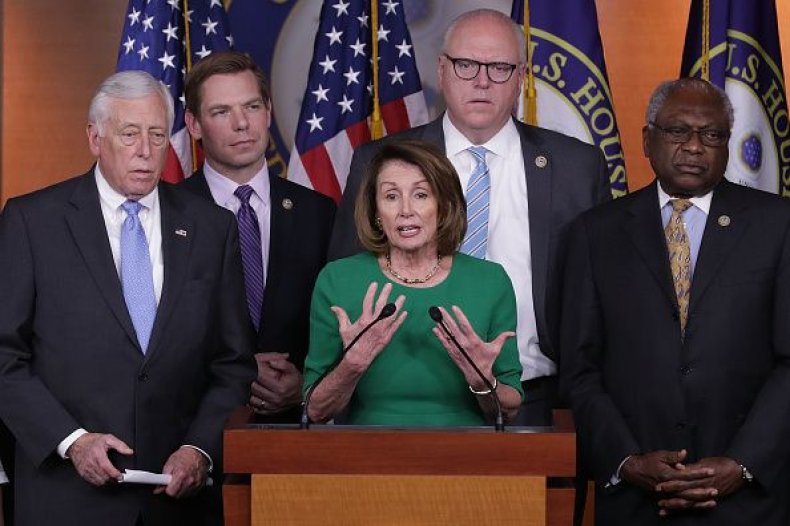 A censured president can remain in office—unlike impeachment, or the invocation of the 25th Amendment, both of which would remove the president from the White House and allow the vice president to step in. Rather, censure is a public reprimand that sends a message to the rest of the world that not all lawmakers are on the same page.
"This censure resolution is important because America is a beacon of hope," said Richmond and Nadler in a joint statement. "We have to show the world that this President does not represent the real feelings of most of the American people which is part of the reason why he lost the popular vote."
Democratic Reps. Jerry Nadler (N.Y.), Pramila Jayapal (Wash.) and Bonnie Watson Coleman (N.J.) introduced a measure to censure Trump in August after his comments about the white nationalist rally in Charlottesville, Virginia.
The only president who has ever been censured by the Senate was Andrew Jackson in 1834. Lawmakers demanded that he turn over a document regarding the closure of the Bank of the United States, and Jackson refused, so the Senate voted 26 to 20 to censure the president for assuming power not conferred by the Constitution. The House has considered censure measures for Presidents James Polk, John Tyler and Bill Clinton.