What is Channing Tatum's Net Worth? Hollywood Actor Splits From His Wife of Nine Years Jenna Dewan
Channing Tatum and Jenna Dewan Tatum's split after almost nine years of marriage has sent the internet into meltdown.
On Monday evening, the former couple announced their separation in a joint statement posted to social media:
"Hey world!
So… We have something we would like to share.
First off, it feels odd that we have to share this kind of thing with everyone, but it's a consequence of the lives we've chosen to lead, which we also happen to be deeply grateful for. We're living in an incredible moment in time, but it's also a time where truth can easily get distorted into 'alternative facts.' So we want to share the truth so you know that if you didn't read it here then it's most certainly fiction.
We have lovingly chosen to separate as a couple. We fell deeply in love so many years ago and have had a magical journey together. Absolutely nothing has changed about how much we love one another, but love is a beautiful adventure that is taking us on different paths for now. There are no secrets nor salacious events at the root of our decision—just two best-friends realizing it's time to take some space and help each other live the most joyous, fulfilled lives as possible. We are still a family and will always be loving dedicated parents to Everly. We won't be commenting beyond this, and we thank you all in advance for respecting our family's privacy. Sending lots of love to everyone, Chan&Jenna."
The pair met in 2005 as co-stars on the set of Step Up, a romantic dance film by Anne Fletcher that depicts the love story of a disadvantaged youth and a privileged modern dancer. They married in 2009 and had Everly, their daughter, in 2013.
While the reason for their breakup has been explained (they became two best friends who just needed some space), so many questions remain unanswered. How will they de-couple? What about their daughter Everly Tatum? Will they be financially stable?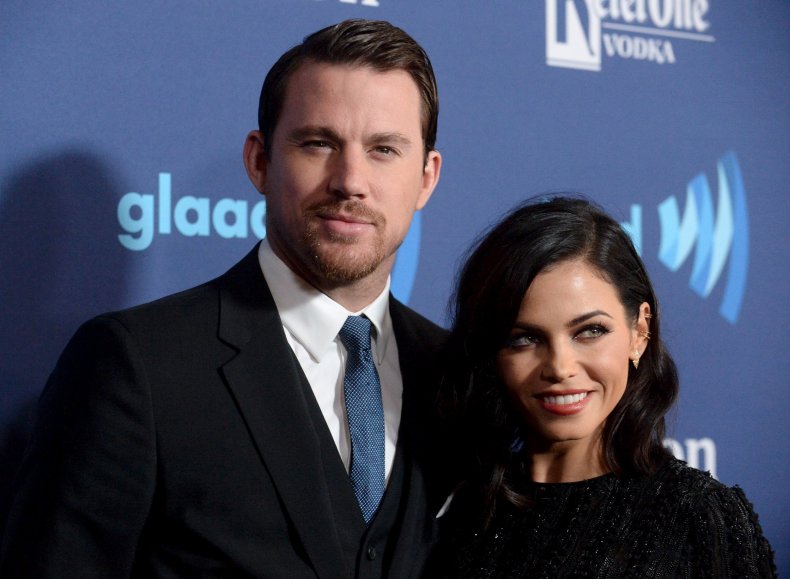 According to Banktree, Channing Tatum's net worth is estimated at approximately $60 million. The American dancer, actor, producer and model pulled in some serious cash with Hollywood blockbusters such as 22 Jump Street, Magic Mike XXL, Lucky Logan, The Hateful Eight and Jupiter Ascending.
Jenna Dewan Tatum's net worth is around $6 million, according to The Richest. While her former partner starred in films, Dewan Tatum spent more of her career featuring on TV shows such as Supergirl, Witches of East End, American Horror Story and The Playboy Club.
The two are also keeping busy working on future appearances, with Channing Tatum set to voice Migo in animated film Smallfoot, while Jenna Dewan Tatum is still hosting World of Dance on NBC.