What Charlie Sheen's Meltdown Means For …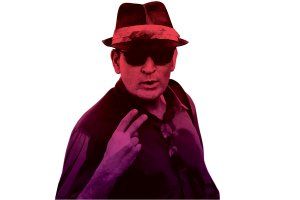 …CHARLIE SHEEN
The 45-year-old actor lost his television show after checking into rehab and unleashing a Gaddafi-level rant at Two and a Half Men creator Chuck Lorre. This pileup is only the latest detour on Sheen's lifetime of adventures. He'll lose millions from the show. On the plus side, the makers of Just Chill, a drink that claims to reduce stress, offered Sheen a $3 million endorsement deal. Academic laurels could be in the offing: a group of students at George Washington University are campaigning to have him as their commencement speaker.
...THE REST OF THE SHEENS
Denise Richards, one of Sheen's ex-wives and mother of two of his children, rushed to the hospital after his October rampage at the Plaza. Dad Martin, no stranger to freakouts, compared his son's troubles to cancer. Brother Emilio Estevez has been keeping busy in his backyard vineyard. Ex-wife Brooke Mueller, once on friendly terms, has now taken out a restraining order against Sheen. Police recently removed their twins from Sheen's home.
…CBS
What kind of financial dent will Charlie Sheen's implosion make on CBS and Warner Brothers, which produces Two and a Half Men? Warner could be $100 million lighter in the wallet if another episode is never made. The Tiffany Network could suffer $160 million in lost advertising. Worse, Sheen is threatening a $300 million lawsuit for the two years left over on his contract. The entertainment brass got a reminder of how much juice is left in the Sheen franchise: a repeat of Two and a Half Men topped the ratings one night last week, drawing 11.5 million viewers.
…MUAMMAR GADDAFI
Few people should be as thankful for Sheen's theatrics as Gaddafi, who promises to fight to the end to keep his stranglehold over Libya. Just as Michael Jackson's death crowded out coverage of Iran's Green Revolution in 2009, so too has Sheen's spiral pushed Gaddafi off U.S. television screens. Sheen, for all his distance from reality, didn't miss the oddness here. "It's a little bizarre turning on the news and I'm the lead story," he said. "I'm thinking, 'The world is upside down.' But I guess that shows the power of the business I'm in."
…THE REST OF TELEVISION
CBS's loss was everyone else's gain. Sheen couch surfed from morning till night, making his case to anyone with a microphone and enough patience for his ravings. ("He's on air quite a bit these days," CBS honcho Les Moonves quipped to investors. "I wish he would have worked this hard to promote himself for an Emmy.") Sheen's visit with ABC's 20/20 drew 9 million viewers, the newsmagazine's highest-rated episode in two years. Sheen dropped by Larry King–successor Piers Morgan's desk at CNN, luring 1.3 million viewers, the most since Morgan interviewed Oprah for his debut.
…THE WOMEN
Sheen's pratfalls may be the stuff of screwball comedy, but the laughs crowd out a serious issue: how Sheen treats women. The list of women hurt when Sheen acts out is frighteningly long. An abridged tour: the accidental shooting of a fiancée in 1990, alleged death threats against not one but two wives, the recent episode involving a sex-film actress who locked herself in a hotel bathroom while Sheen rampaged. Just as scary, though, is how easily we overlook the violence as just another example of Sheen being Sheen. "His abuse of women is barely broached," writer Anna Holmes noted in The New York Times.