What Is a Charter School? Educational Institution Championed By Betsy DeVos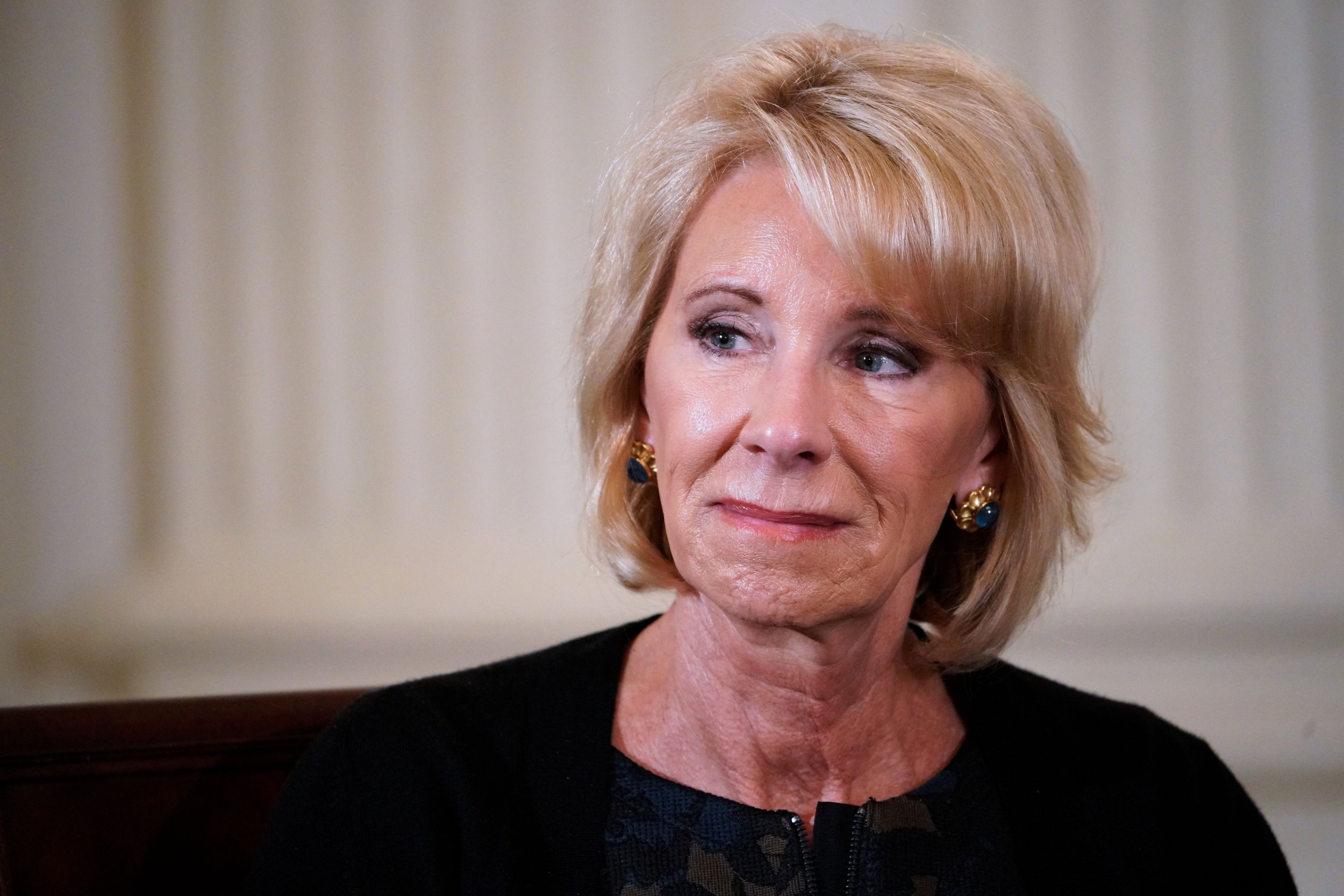 Along with the local public school and a carefully selected private school, one option some parents have when choosing where their kids will be educated is to send them to a charter school. Secretary of Education Betsy DeVos is a champion of charter schools and school choice in general, but not everyone feels the same, and the blend of educational institutions can often be confusing.
If It's Not a Private School and Not a Traditional Public School, What Is It?
Similarly to a public school, charter schools are funded by the government and a parent doesn't pay tuition for their child to attend, according to the Charter School Resource Center. Charter schools, just like public schools, also can't be religious in their operation or affiliation. However, similarly to private schools, students aren't assigned to the school based on where they live.
In exchange for government funding and the ability to run independently, charter schools agree to operate at a certain standard, which makes their doors staying open dependent on passing periodic performance reviews.
Get your unlimited Newsweek trial >
A performance contract or "charter" describes key elements of the school, including the mission, instructional program, plans for student enrollment and how performance will be measured.
How Are Students Admitted?
A student's admittance to a charter school cannot be based on performance or test scores, according to the Charter School Resource Center. In the event that there are too many applicants than the school can accommodate, a lottery system is put in place.
When Were Charter Schools Started?
Get your unlimited Newsweek trial >
The first charter school law was passed in 1991 in Minnesota, followed by California in 1992, according to the Charter School Resource Center. In 2018, 44 states and the District of Columbia had passed laws allowing the creation of charter schools.
What's Lebron James Got to Do With It?
In 2018, basketball star LeBron James opened a charter school in Akron, Ohio. Students for the I Promise School are chosen based on a lottery system and must be one or two grade levels behind in achievement, according to Cincinnati.com. Along with providing kids with an education, the I Promise School helps provide kids with basic needs such as school meals and snacks, supplies and a longer school day to keep kids safe if their parents aren't home.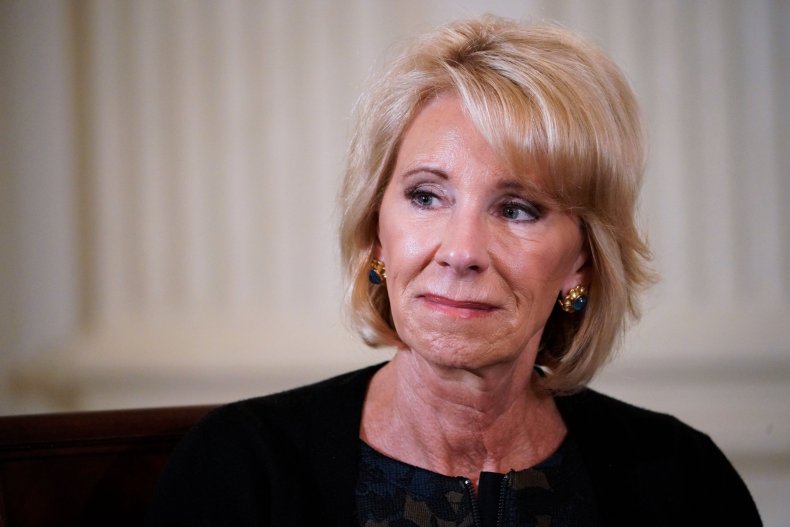 Why Does Betsy DeVos Love the Idea?
DeVos told CBS News' Lesley Stahl during a 60 Minutes interview that empowering parents to make choices for their kids can improve the quality of education in America by leveling the playing field for parents who don't have the financial means to live in a great school district.
She pointed out that affluent families can move to a better school district, but those without the financial means to make the move are stuck.
"I am fighting for the parents who don't have those choices. We need all parents to have those choices," DeVos said.
DeVos also cited school choice as a way to shake up the education system that has failed so many kids, according to Politico. DeVos explained that too many failing places are doubling down on doing things the same ways but expect different results. "And as we all know, that's the definition of insanity," she added.
What Are the Arguments in Favor?
Along with DeVos, former President Barack Obama applauded charter schools for the education they provide to students who live in poor school districts.
In 2016, Obama proclaimed a week in April to be National Charter Schools Week because of the "important role" they play in supporting some of America's underserved communities. In his proclamation, Obama cited the schools' availability to develop new methods of educating students, thereby providing a high-quality education.
"There is a strong demand for charter schools in Philadelphia," John Swoyer III, the CEO of MaST, which stands for Math, Science, and Technology Community Charter School, told The Philadelphia Tribune. "I've seen that the city definitely opened up to the idea of choice and that parents like the idea of having the opportunity to attend a MaST school."
What About Those Opposed?
One argument against charter schools is that it takes critical funding away from a school that's already failing. The National Education Association, which represents the teacher's union, took a stance in 2017 and established a policy that aims to limit charter growth and increase charter accountability.
Another argument against charter schools is that it doesn't provide enough of a choice because of the limited number of spots available to students. For students who don't win the lottery, they're often stuck at a failing school.
Do Charter Schools Work?
Just like public schools, there's no definitive answer as to whether charter schools work or don't work, although the Charter School Resource Center cited a 2013 study that found students in charter schools outperformed those in traditional public schools. However, multiple charter schools have closed because of poor performance.
"Average differences between charter schools as a group and all traditional public schools tend to be small," the Charter School Resource Center explained. "However, there are more significant differences for specific groups of students and types of charter schools."
The charter school debate is part of a larger conversation about school choice, which includes a parent's ability to choose to send their student to a vocational school, obtain a voucher for a private school, or opt for a different kind of educational institution.
What Is a Charter School? Educational Institution Championed By Betsy DeVos | U.S.