What Is the Chinese Exclusion Act? Alexandria Ocasio-Cortez Slams Long History of U.S. Immigration Politics
Congresswoman-elect Alexandria Ocasio-Cortez delivered a scathing attack against the history of U.S. immigration policies, suggesting they were established only when non-European immigrants arrived in the country.
On Sunday, the newly elected representative from New York's 14th Congressional District tweeted in support of the refugees traveling from Central America toward the U.S. Over the weekend, a caravan of thousands was stopped at the U.S.-Mexico border in Tijuana, Mexico, and police fired tear gas to disperse the migrants.
Citing the example of Jewish families fleeing Nazi Germany and families looking to escape persecution in Rwanda, Ocasio-Cortez said requesting status and applying for asylum wasn't a crime.
One of the responses to her tweet implied illegal immigration was how Native Americans would have characterized white colonists. That prompted an angry rebuttal from conservative writer Carmine Sabia, the managing editor of The Federalist Papers.
"Show me the Native American immigration laws that were broken by anyone," he wrote.
Ocasio-Cortez's retort wasn't long in coming. "How about murder?" the 29-year-old, who last month became the youngest woman elected to Congress, tweeted. She quickly followed up by pointing at a set of laws the U.S. first introduced to stem the wave of non-European immigrants.
"Also, do you not want to talk about how anti-immigration laws didn't exist in the United States until non-European immigrants arrived, when we passed the Chinese Exclusion Act (YES that's the name) and you all have been using the same tired arguments ever since."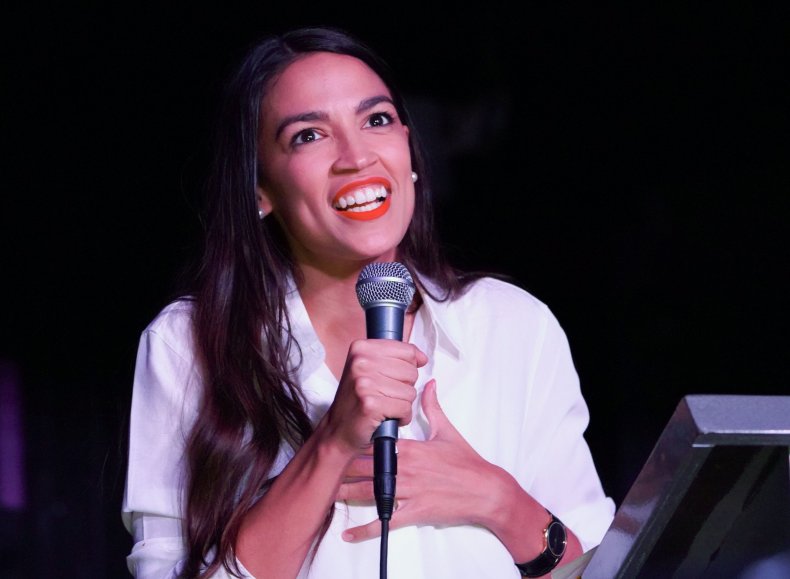 A federal law passed in May 1882, the Chinese Exclusion Act, prohibited the immigration of all Chinese laborers. The act was the first law implemented to specifically prevent all members of a designated ethnic or national group from entering the U.S.
The law portrayed Chinese immigrants as an economic threat to the U.S., claiming they were "unassimilable" and came seven years after the Page Act had banned Chinese women from immigrating to the U.S.
In 1888, the Scott Act expanded upon the Chinese Exclusion Act to prohibit Chinese people who had left the U.S. from re-entering the country. Initially intended to last for 10 years, the latter law was renewed in 1892 with the Geary Act and subsequently made permanent a decade later.
It would take until December 17, 1943, for it to be repealed by the Magnuson Act. The new federal law allowed 105 Chinese per year to enter the U.S.
The threshold was eventually removed with the passage of the Immigration and Nationality Act of 1952 and by the Immigration and Nationality Act 13 years later.
The two laws abolished direct racial barriers and the National Origins Formula—a system of immigration quotas that had been in place between 1921 and 1965, respectively.