Chris Pratt Responds to 'Defamatory' Fake Tweets Controversy
Chris Pratt made headlines this week when he became a trending topic on Twitter because of fake tweets circulating in his name.
A number of doctored tweets containing racist content attributed to the Guardians of the Galaxy star began circulating on Wednesday. The actor was widely condemned online and the hashtag #ripchrispratt started trending.
However, the 41-year-old Marvel star has denied any connection to the offensive posts.
Pratt's representatives told TMZ that the tweets were fake and had not been deleted as they had never existed in the first place.
"Chris never tweeted the offensive things that are being circulated today," they told the website. "Any suggestion that he did is not only totally false but also defamatory."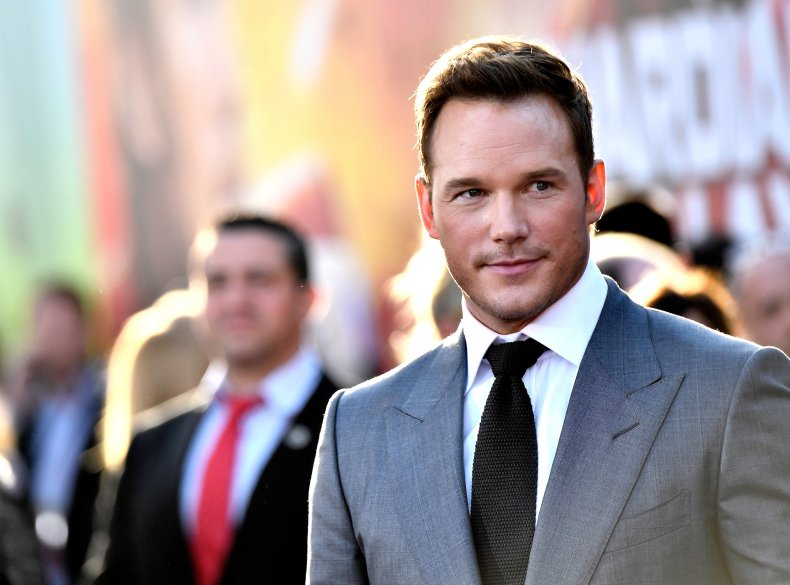 Twitter spokespeople also said they "strongly believe these [tweets] to be fake."
One of the fake tweets reads: "Muslims scare me so much," while another contains the n-word.
However, one of the tweets circulating this week has been confirmed to be real. The post from 2012 reads: "#MissUniverse In a way they all look like Miss Hungry."
Pratt's popularity has been an ongoing topic in internet culture since last October, when a viral tweet naming him the worst of the four Hollywood Chrises caused a frenzy. This latest round of attention seems to be an attempt to "prove" the actor holds bigoted views.
The lighthearted Twitter poll posted last October asked users to choose which of the four Chrises—Pratt, Evans, Hemsworth and Pine—they would get rid of. Many commented that they would ditch Pratt because of his political views and perceived support for Donald Trump.
Pratt is married to Katherine Schwarzenegger, daughter of the actor and former Republican governor of California Arnold Schwarzenegger. A Newsweek fact check could not verify if he is indeed a Trump supporter. However, the actor drew further criticism for not taking part in a Joe Biden fundraiser with his Avengers co-stars ahead of the election in November.
One of Pratt's co-stars, Robert Downey Jr., condemned cancel culture in a social media post defending his colleague.
"What a world," Downey Jr. wrote. "The 'sinless' are casting stones at my #brother, Chris Pratt. A real #Christian who lives by #principle, has never demonstrated anything but #positivity and #gratitude. AND he just married into a family that makes space for civil discourse and (just plain fact) INSISTS on service as the highest value."
Zoe Saldana also sprang to the defense of her Guardians of the Galaxy co-star.
"No matter how hard it gets, stick your chest out, keep your head up and handle it. —Tupac," she wrote. "You got this @prattprattpratt. Your family, friends, colleagues & everyone who's ever crossed paths with you knows your heart and your worth!"