What Is 'The Circle'? 'Catfish' Meets 'Big Brother' In Netflix Reality Competition
Reality TV fans can rejoice at the release of a new, Netflix-formulated competition show. The Circle will air on the streaming platform Wednesday and take viewers into a unique competition that proves reality isn't what it seems.
The Circle is a social media-based game where online appearance and interaction with other contestants could make or break the players' time in the competition.
Contestants live in the same apartment building, though they cannot interact with each other. Instead, they're kept alone in their individual suites with only a screen to connect them to the other players. Players can send direct messages to each other, start group chats and view all players' profiles.
Through these digital interactions, they're asked to formulate opinions on the other players. Sometimes they may be forced to rank their favorite and least favorite players. Other times they may join together to play games.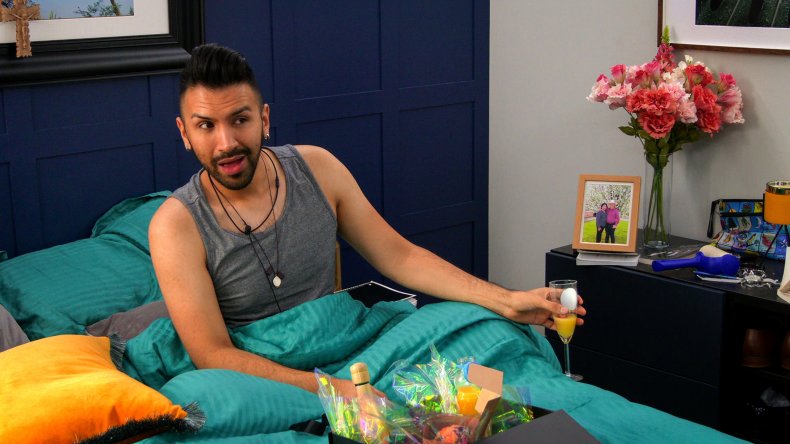 There's a twist though. When a player enters The Circle, they can be whoever they want to be. Catfishing, or luring someone online via a fake persona, is allowed and encouraged. In the confines of the show, the decision to define a new or existing personality becomes a strategy and leaves players guessing who is real and who is fake.
The show seemingly borrows from a few popular reality TV concepts. First, the idea of catfishing was widely popularized by the MTV show Catfish. While there aren't many chances for users to interact with others, there is one occasion where two players can meet -- after one has been eliminated from the game. The eliminated player is allowed to visit the apartment of one other player before exiting the building.
Another show that's slightly reminiscent of The Circle is Big Brother. The strategy-based CBS reality show focuses largely on forming alliances. Some houseguests on the long-running series even lie about their professions, family life and more to seem less threatening. The Circle allows all of these facets while keeping physical boundaries between players.
In Big Brother, there's also a "Head of Household" who leads with special powers each week. The Circle hosts a similar concept. Two players who are voted the most-liked by their online competitors will be able to block someone from The Circle, and end their time on the series.
The ultimate winner of The Circle will be awarded $100,000. The first season will contain 12 episodes, four of those will premiere on New Years Day. The remaining eight episodes will be released on the two subsequent Wednesdays, January 8 and 15, in four-episode blocks.