The Supreme Court decided on Monday not to hear Adnan Syed's plea for a new trial, which means his conviction and life sentence will be upheld despite widespread public support for a reconsideration of his case. Syed was the subject of the podcast Serial, which questioned if he was guilty of killing his high school girlfriend, Hae Min Lee.
Syed's lawyers first asked the Supreme Court to hear Syed's case in August. They petitioned for a new trial based on the "ineffective counsel" of Syed's former lawyer, according to CNN. Now that the Court has denied Syed's request for a new trial, he cannot appeal his case to a local or federal court.
Syed's effort to secure his freedom looks a lot like that of Making a Murderer subject Brendan Dassey. Dassey pursued a new trial through the courts in the same way Syed did. He was also turned down by the Supreme Court, and his next move might point to Syed's future legal path.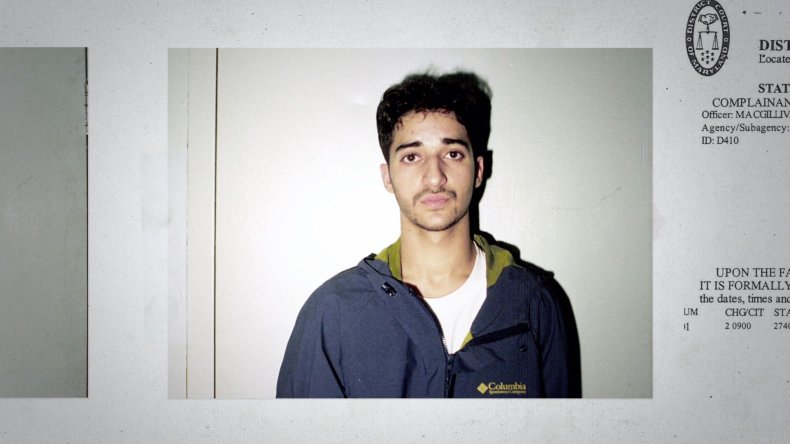 Dassey is behind bars for the murder of Teresa Halbach. He originally confessed to the crime but eventually claimed he was coerced. Both Dassey and Syed maintain their innocence.
In October, Dassey's lawyer, Laura Nirider, issued a request for clemency to Wisconsin Governor Tony Evers. Seeking clemency could also be Syed's next step.
Clemency is rare, but it sometimes frees inmates. It can be granted by a governor in two ways: a pardon or a commutation. A pardon waives a conviction, but with a catch: The convict must admit that the crime happened. A commutation can change the original punishment.
A documentary on Syed, The Case Against Adnan Syed, was released on HBO in March. It retold the story featured in Serial while examining possibly new evidence by retracing steps and interviewing key figures. It also explored a possible flaw in Syed's conviction: A former classmate claims she saw Syed at the school library at the time of Lee's murder. That witness was the basis for Syed's appeal request.
In March, Newsweek spoke with a family friend and advocate of Syed's, Rabia Chaudry, about using the media on his behalf. "What Serial did is show that if you do it right, you can use media and social media to help your case," she said. "You don't have to relinquish all public dialogue on it to the state. Until now, it's always been that."
She added, "The only thing you've ever heard when it's been an arrest or a conviction is the prosecutors giving a press conference or the police chief giving a press conference. You just don't hear from the defense."