What Comes Next For Brendan Dassey? Lawyer Says 'Making a Murderer' Case Isn't Over
Brendan Dassey was denied clemency earlier this month, but that doesn't mean his fight for freedom is over. The convicted Making a Murderer subject won't give up on his ongoing efforts to get out of prison, according to his lawyer, Laura Nirider.
Nirider claims there's another step to shortening Dassey's life sentence: working directly with Wisconsin Governor Tony Evers, reports The Post-Crescent in Appleton, Wisconsin.
Asking Evers for clemency was Dassey's last move, but the governor denied the request on December 20. In October, Nirider issued a statement about Dassey's innocence and good behavior, which asked for a pardon or commuted sentence. The state's Pardon Advisory Board responded in a letter saying Dassey is ineligible for a pardon. In any case, Evers isn't considering commutations, according to the letter.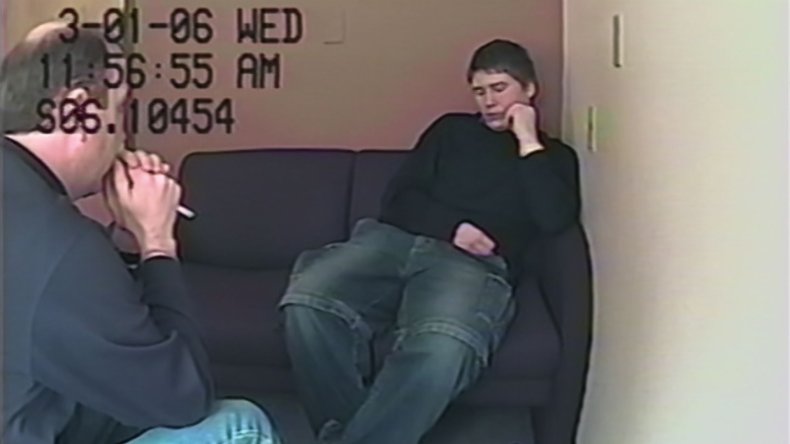 For Nirider, though, the best move for Dassey is to try to convince Evers to consider commutation, she told The Post Crescent. The governor "does have the power to issue commutations under the Wisconsin Constitution and should do so when, as here, courts fail to deliver justice," she explained.
The Pardon Advisory Board's letter did not say anything about considering Dassey's case in the future.
Dassey's case gained major traction after it aired on Making a Murderer in 2016. He was charged with the 2005 murder of Teresa Halbach—as was his uncle Steven Avery—but claims he's innocent. Dassey originally confessed but later said his statement was coerced. He's in prison in a Wisconsin facility, with eligibility to apply for parole in 2048.
Avery, meanwhile, is appealing his case. Last month, his lawyer, Kathleen Zellner, submitted a 150-page appellate brief to a Wisconsin court, which has until February 11 to respond.
In a tweet Monday, Zellner said that Avery is feeling positive about the appeals process. "Talked to Steven Avery yesterday & he is upbeat, optimistic & full of hope that he will win his appeal," she wrote. "Like every innocent person giving up is never an option."
The lawyer told Newsweek that Dassey's bad news will not have any influence on what happens in Avery's case. "We are not surprised about the denial of Brendan's clemency request," Zellner said on December 20. "We are saddened by this outcome, but it will have no effect on Mr. Avery's chances of success on his appeal."
Both men were shown appealing their cases in Making a Murderer Part 2. Dassey took his claims of innocence all the way to the U.S. Supreme Court, which denied a hearing for a new trial. Until then, Dassey's fate seemed hopeful, and he was almost released from prison at one point during the process.
Nirider did not immediately respond to Newsweek's request for comment on Dassey's next steps.