On Monday, the Biden administration announced a three-year initiative to regulate and restrict the use of a family of chemicals known as PFAS by requiring publicly reported tests from manufacturers.
PFAS, perfluoroalkyl and polyfluoroalkyl compounds, are also commonly called "forever chemicals" because they don't break down in the environment and remain present in the human body for years. The 4,000 man-made chemicals in the family have been linked to certain cancers, thyroid disease, weakened immunity and other health conditions.
PFAS are found in everyday items in the house such as tape and furniture, as well as in public drinking water systems and even in some foods.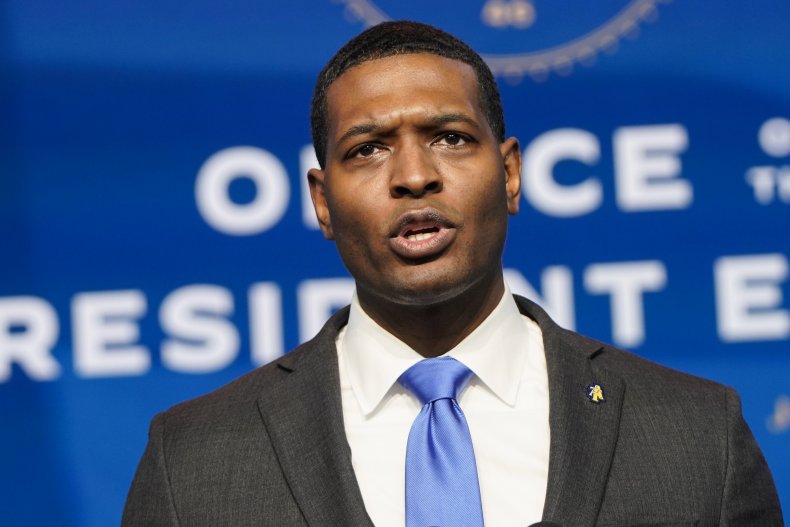 Michael Regan, the head of the Environmental Protection Agency (EPA), discussed the new strategy regarding PFAS in a Monday interview with the Associated Press.
"We're going to use every tool in our toolbox to restrict human exposure to these toxic chemicals," Regan said, adding the new plan would be implemented during President Joe Biden's first term.
For now, the EPA will still allow manufacturers to use PFAS, and public water systems will not be forced to monitor for the toxic chemicals. By the end of 2021, manufacturers are required to begin testing the chemicals and share the toxicity reports with the public. The EPA will then decide further steps.
PFAS are used in many consumer products due to their ability to provide increased resistance to heat, stains, water and grease. This means carpets, rugs and furniture upholstery often contain PFAS. The chemicals are also found in nonstick cookware and grease-resistant paper used for such things as fast food containers/wrappers, microwave popcorn bags, pizza boxes, etc.
The chemicals are also common in cleaning products; paints, varnishes and sealants; personal care products (shampoo, dental floss) and cosmetics (nail polish, eye makeup); waterproof materials, such as clothing; firefighting foams; solar panels; and cellphones.
The Agency for Toxic Substances and Disease Registry (ASTDR)— a federal public health agency within the United States Department of Health and Human Services—recommends people who are concerned about being exposed to large amounts of PFAS can have their blood tested for the chemicals.
The ASTDR does note such blood tests are not routine tests offered by most doctors or health departments, and "it is unclear what the results mean in terms of possible health effects."
The plan announced Monday by the White House will put into place drinking water limits for PFAS under the Safe Drinking Water Act. The EPA is also looking to classify PFAS as hazardous substances and force companies responsible for any contamination related to "forever chemicals" to pay for any cleanup work.