What Congestion Pricing Could Mean For New York City's Roads and Subway System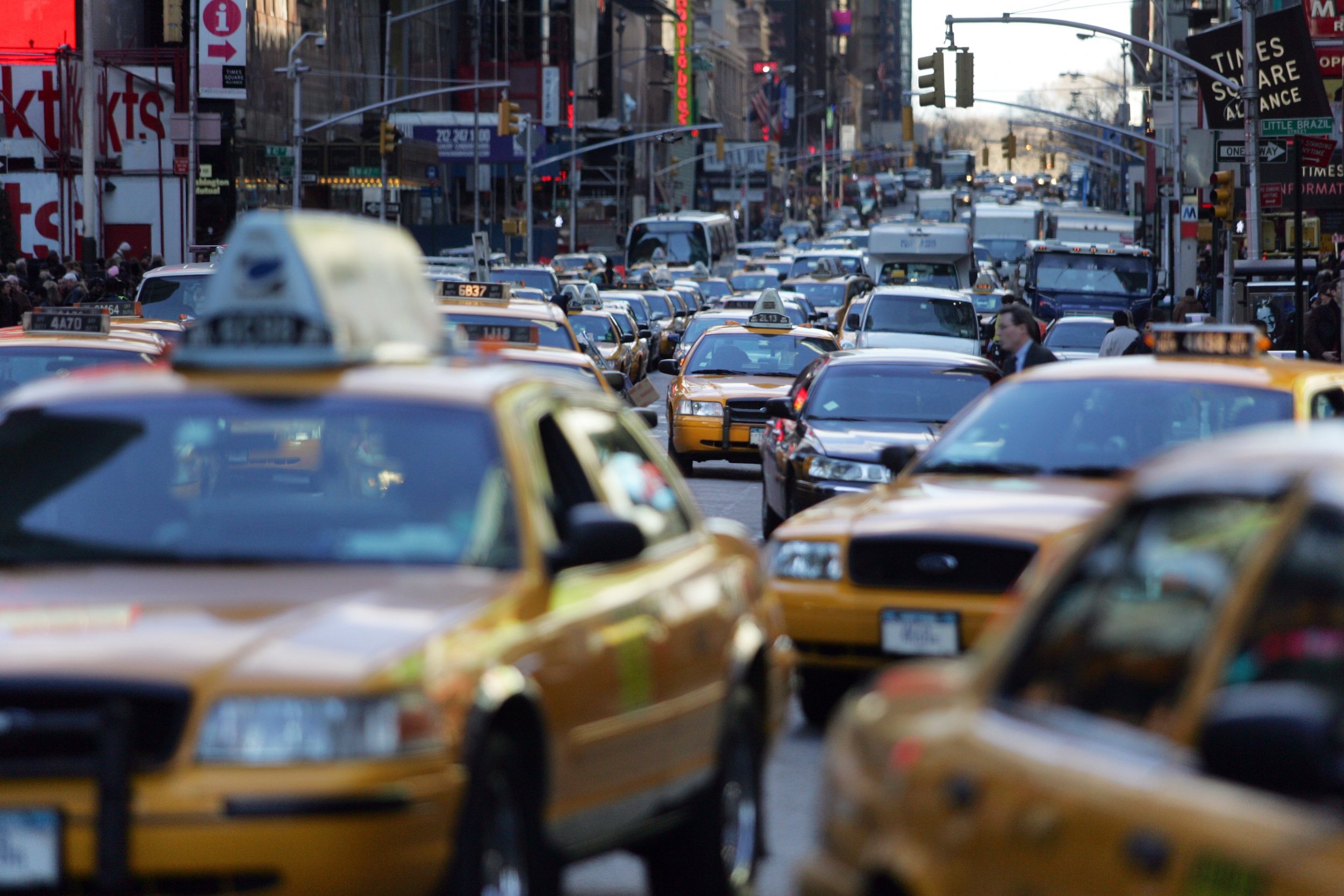 New York City: where people talk fast and drive slow.
Traffic in Midtown Manhattan has slowed to the speed of a slow jog—about 4.7 mph, according to the city's Department of Transportation Commissioner. It continues to slow by about .3 mph every year and has dropped 23 percent since 2010, commissioner Polly Trottenberg and Mayor Bill de Blasio said in October. Now, in a city that's often the embodiment of the proverb "time is money," it may soon cost drivers who contribute to the gridlock.
On Friday, Governor Andrew Cuomo unveiled a plan to charge drivers fees, or congestion pricing, for entering Manhattan between 60th Street and the island's southernmost area, the Battery, between 6 a.m. and 8 p.m. on weekdays. Taxi cabs, for-hire and ride-sharing vehicles like Uber and Lyft would be charged between $2 and $5 per ride, while trucks and commercial vehicles would be charged $25.34, according to the proposal.
The 36-page plan, suggested by a 16-person advisory panel Fix NYC, also called for charging ordinary drivers $11.52, the same price it costs E-Z Pass users to cross the Verrazano Bridge from Brooklyn to Staten Island or a round-trip using other city bridges and tunnels.
The report proposed another scenario that charge drivers 24-hours a day, every day of the year. The rates would increase during peak traffic times and decrease on off-peak times.
"This scenario raises gross revenues of $1.1 billion from autos and trucks," the report stated. That option nets the most in revenue, though less austere measures are still expected to bring in hundreds of millions of dollars.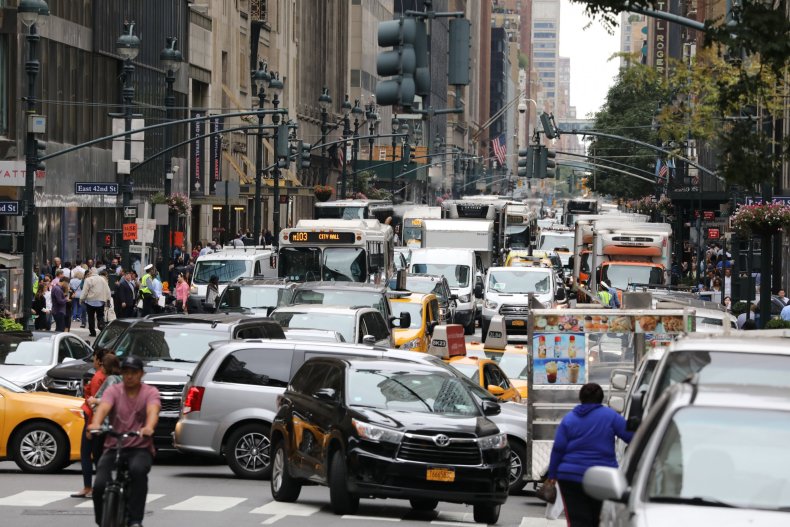 The reduction in traffic may benefit drivers hoping to avoid being stuck at a virtual standstill, but the biggest beneficiary of the plan may be straphangers. Money collected would finance repairs and maintenance for the city's ailing subway system. The prospect of a windfall to improve subway performance has transportation advocates like Charles Komanof excited.
RELATED: New York City's 24-hour Subway Service Could End, Ruining Lives, Under Proposal
"It's fantastic," he told Newsweek. "I'm very heartened by the report."
Cuomo appeared to waffle on parts of the plan on Saturday, dodging questions about the proposal's affect on ordinary drivers and instead stressing the charging of for-hire vehicles.
"My focus is on for-hire vehicles," he told reporters at the Women's March on Saturday.
"We now have yellow cabs and black cars and green cars and every color in the rainbow," he said. "That is one of the first places I would look to reduce congestion and to raise money. If they want to cruise through the central business district to pick up fares, they should have to pay for it, or we should limit the number."
Mayor Bill de Blasio, who in the past has called congestion pricing initiatives a "regressive tax" on commuters from the outer boroughs of Brooklyn, Queens, the Bronx and Staten Island, was more sanguine about the new approach.
"This plan certainly shows improvement over previous plans we've seen over the years, and that's a good thing," he told local radio station WNYC on Friday. In October, De Blasio proposed his own five-step plan to reduce traffic, though it did not include any congestion pricing proposal.
Komanof, who consulted with the Fix NYC panel, said was happy to see the mayor and governor, often at odds with each other, come together in support of the report's suggestions.
"This is terrific," he said. "I think that the report and [Cuomo's] commitment to fixing the subways will make a big dent on traffic gridlock."