What Is Conjunctivitis? Viral Pink Eye Spreading in Texas, Doctor Warns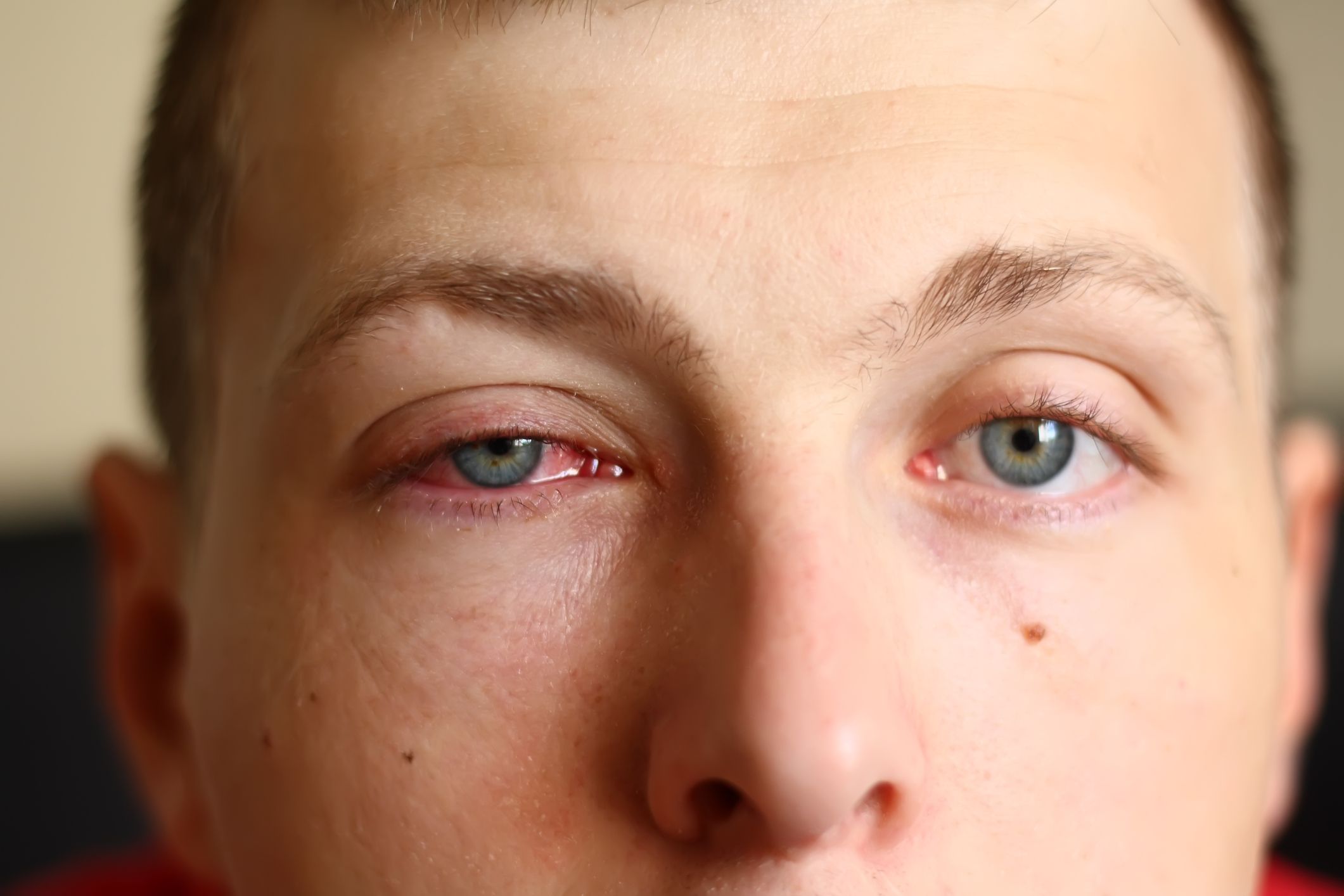 A doctor in Houston, Texas, has warned that a powerful strain of pink eye that lasts for weeks is spreading in the city.
Dr. Allan Panzer, an optometrist in Houston, told Fox 7 one patient a month usually visits his office complaining of pink eye. But recently he has seen four patients a day suffering from this type of pink eye, or conjunctivitis.
He told Newsweek: "I have spoken to two other local doctors who have seen some extreme cases lately." He added that the virus was not the "usual garden variety."
Viruses are the most common cause of pink eye, but the strain in Houston is causing worse symptoms than usual, which can last up to three weeks, said Panzer. Generally, both viral and bacterial forms of conjunctivitis will pass on their own within seven to 14 days.
Conjunctivitis is highly contagious and can spread easily from person to person. Allen urged Houstonians to practice good hygiene by covering their mouth when they cough or sneeze, and washing soft furnishings like pillows and sheets of those infected in hot water.
A spokesperson for the Texas Department of State Health Services told Newsweek conjunctivitis is not a notifiable condition in the state, so there is no way of tracking cases.
Panzer told Newsweek the spike in cases wasn't an "outbreak" and that Houstonians should not be too worried.
Pink eye happens when the conjunctiva, or the thin tissue which lines the eyelid and white of the eyeball, becomes inflamed. Conjunctivitis can cause uncomfortable symptoms such as redness, itching and a gritty sensation in the eyes. It is also common for discharge to form, which can crust over at night making it difficult to open the eye in the morning.
Patient Gustavo Alecio, told Fox 7 he woke up two weeks ago with the feeling of a foreign object in his eye, which he is still suffering from.
As pink eye is generally caused by a virus, it is not treatable with antibiotics which can only kill bacteria. And even in cases where pink eye is caused by bacteria antibiotics are most often not needed.
In fact, antibiotics can make matters worse by making eyes itchy, and causing stinging, burning, swelling, redness and more discharge, according to the American Academy of Ophthalmology.
Read more: Is Valsartan safe? FDA recalls heart drug over cancer concerns
A study published last year showed most people with pink eye get the wrong treatment, as around 60 percent of doctors prescribe antibiotic eye drops even though they are rarely necessary.
But those who experience extreme symptoms, have a weak immune system or do not see their problems pass in a week without treatment should visit their doctor.
Just like other viral and bacterial infections, the best way to stop the spread of conjunctivitis is to wash hands, particularly before and after treating a sick person. Avoid touching or rubbing the eyes, and don't share personal items like makeup.
This article has been updated with comment from the Texas Department of State Health Services and Dr. Allan Panzer.