What was Craig Mack's Cause of Death? 'Flava in Ya Ear' Rapper and Diddy Protege Dead at 46
Rapper Craig Mack, best known for the song "Flava in Ya Ear," has died aged 46.
The musician died of heart failure at a hospital near his home in Walterboro, South Carolina, on Monday, reports the New York Daily News. They cited music producer Alvin Toney, who was behind Mack's debut album Project: Funk da World.
"God bless my friend. He was a good friend of mine," Toney told the newspaper.
Toney said that Mack had been ill for some time.
"He was prepared for whatever comes, to go home to the Lord. He was prepared to do that. He wasn't scared. He was ready," said the music producer.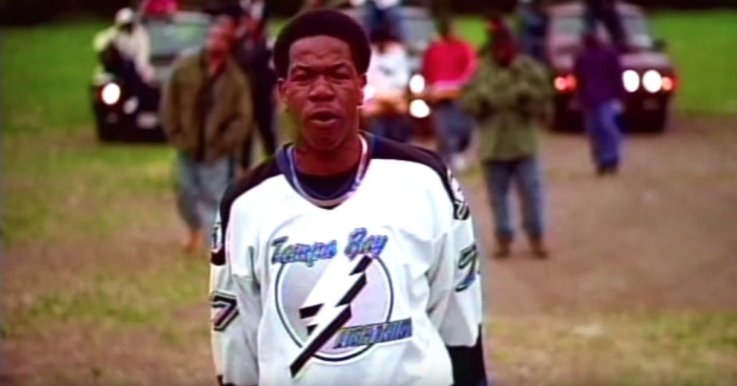 Toney noted that Mack is survived by a wife and two adult children.
Mack was a protégé of Diddy, who signed him to his Bad Boy Entertainment record label. He released his summer hit, "Flava in Ya Ear," in 1994. The song peaked at No. 9 on the Billboard Hot 100.
Mack's debut album, Project: Funk da World, was released in September 1994. It reached No. 21 on the Billboard 200 album chart.
Mack's Bad Boy career was eventually eclipsed by another rapper on the same label: The Notorious B.I.G., whose debut album Ready to Die was also released in September 1994 was eventually certified four-times platinum.
With the spotlight shifting to Biggie, Mack departed Bad Boy. He released just one other album, Operation: Get Down, in 1997. That record was less successful than his debut, peaking at No. 46.
Mack left the music industry shortly thereafter and resurfaced in 2012 when he espoused his religious beliefs in a YouTube video upon joining the Overcomer Ministry church in Walterboro.
DJ Funkmaster Flex was among those to pay tribute to Mack on social media:
What was Craig Mack's Cause of Death? 'Flava in Ya Ear' Rapper and Diddy Protege Dead at 46 | Culture