What is CrowdStrike, the U.S. Company Trump Asked Ukrainian President Volodymyr to Look Into?
The White House on Wednesday released the transcript of a July 25 phone call between President Donald Trump and Ukrainian President Volodymyr. Zelensky In the call where Trump congratulated Zelensky on winning his country's election, the U.S. president also asked his Ukrainian counterpart to look into an American company called CrowdStrike.
This prompted a question from many Americans—what is CrowdStrike?
What is CrowdStrike and what do they do?
CrowdStrike is a security software vendor based in Sunnyvale, California, that went public in June. It uses a platform called Falcon, which was built to "stop breaches via a unified set of cloud-delivered technologies that prevent all types of attacks," according to its website.
CrowdStrike says more and more cyber attackers have identified ways to bypass malware to breach organizations, and that they use hard-to-detect methods like credential theft and other tools already built into operating systems to carry out their hacks.
The Falcon platform counters the attacks with a powerful, yet lightweight, solution by using a number of tools to form a tiny, lightweight sensor that is cloud-managed.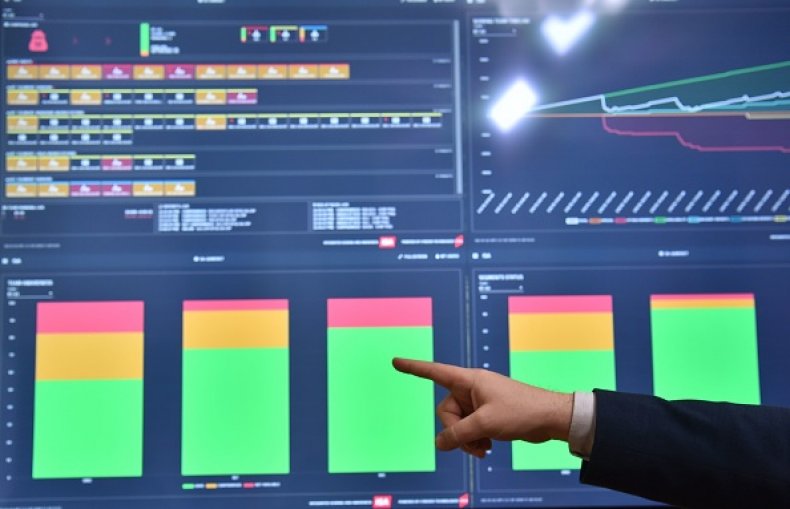 Why is CrowdStrike important?
President Trump brought up the company's name during the July 25 call with Zelensky, which included this transcript in The New York Times.
"I would like you to find out what happened with this whole situation with Ukraine, they say CrowdStrike ... I guess you have one of your wealthy people ... The server, they say Ukraine has it," Trump said to Volodymyr.
The call was recorded by using voice-recognition software, and the ellipses reflect parts of the dialogue that were inaudible or where the president trailed off, according to The White House.
Trump has brought up CrowdStrike's work with the U.S. government in past years when he questioned why the DNC's server was analyzed by CrowdStrike examiners rather than the FBI. The DNC claimed Russians hacked into their servers, and Crowdstrike's examination backed up that accusation.
"Why did the DNC REFUSE to turn over its Server to the FBI, and still hasn't? It's all a big Dem scam and excuse for losing the election!," Trump tweeted on June 22, 2017.
Trump has continuously questioned why a private firm examined the server, rather than the FBI.
CrowdStrike spokeswoman Ilina Cashiola said Wednesday the company stands by its findings and reports to the FBI.
"We provided all forensic evidence and analysis to the FBI," Cashiola said. "As we've stated before, we stand by our findings and conclusions that have been fully supported by the U.S. intelligence community."
The New York Times reported that CrowdStrike has also worked with the National Republican Congressional Committee after they suspected a similar breach.
A question that arises in Trump asking for a favor might be if the Ukraine was behind the hacking, and then covered up by saying it was done by Russians.
The Trump-Volodymyr call transcript was released just one day after Speaker of the House Nancy Pelosi announced her chamber would launch an impeachment inquiry against the president.
Once CrowdStrike was highlighted in the call transcript, its stock went down about 2 percent, but it recovered Wednesday and finished 0.8 percent ahead.