This Is What a Crying Baby Rhino Sounds Like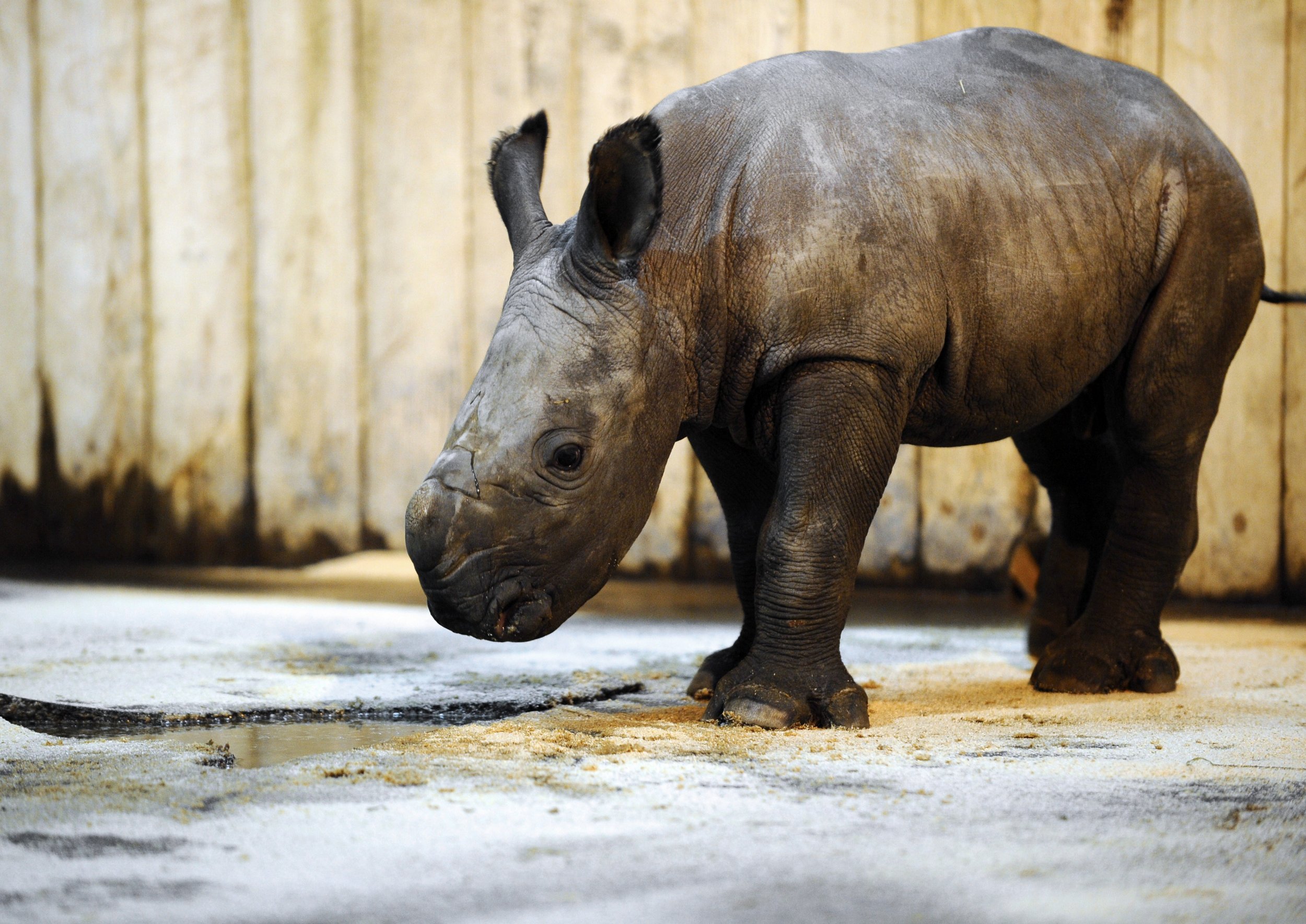 With its thick armored skin and fearsome horn, the rhino is a beast not to be messed with.
But when they've eaten too fast and their breakfast is finished, these animals are transformed into whining, wailing, adorably hungry creatures.
A video taken at a South African rhino sanctuary shows the moment when three rhino calves finish their meal of milk, yet are not quite satisfied. Visibly annoyed at the lack of extra goodies, the calves emit high-pitched wails, heaping the guilt on their handlers, who resist the temptation to give them more milk.
The three calves were filmed at the Care for Wild Africa Rhino Sanctuary in Mpumalanga, northeast South Africa, which rehabilitates rhino calves orphaned after their parents were poached. According to the Reddit user who uploaded the video and who works at the sanctuary, the three calves all weigh more than 400 kilograms and get fed milk every three hours. Since it was posted on Sunday, the video has received more than 770,000 views.
Poaching has put African rhinos at risk of extinction. At least 1,338 rhinos were killed by poachers across the continent in 2015, the highest level since 2008, according to the International Union for Conservation of Nature. Around 20,000 rhinos live in South Africa, 80 percent of the remaining global population. Rhino horn is one of the world's most expensive commodities and is in high demand in parts of southeast Asia, where it is believed to possess medicinal qualities.