What Is Cyber NATO? After 'Treacherous' Putin Summit, Trump Slammed Over Election Hacking Security
In the wake of President Donald Trump's Helsinki meeting with Russian counterpart Vladimir Putin, a top Democrat has called for the formation of a "cyber NATO."
Texas congressman Rep. Joaquin Castro, member of the House Permanent Select Committee on Intelligence and the House Foreign Affairs Committee, slammed Trump for failing to hold Russia's president accountable over interference in the 2016 White House race.
"[President Trump] should be engaging with our allies to basically form a version of a cyber NATO, where, with our allies, our close allies, we agree to essentially mutual defense in cyberspace and, if necessary, mutual cyber response," Castro told CNN on Wednesday.
Castro said Trump should now be investing in "election security" and work to "pass laws to establish even a basic level of cybersecurity protection" for voting systems. He added: "It doesn't look like the president is fully committed to keeping the U.S. safe from Russian interference."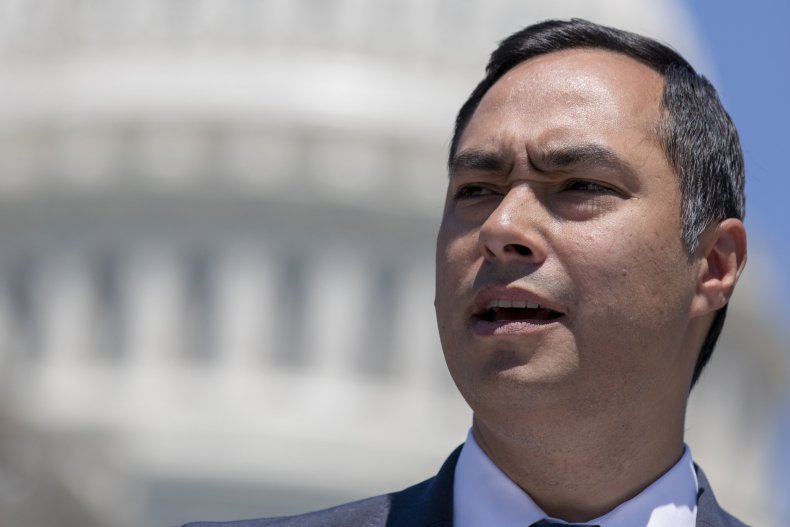 U.S. intelligence believes Russia was responsible for a misinformation and propaganda campaign aimed at damaging Trump's main Democratic Party opponent, Hillary Clinton.
The scheme also involved the hacking of emails, reportedly sent to whistleblowing platform Wikileaks by a hacker known as Guccifer 2.0. WikiLeaks denies its source was a state actor.
Last Friday, 12 Russian intelligence officers were indicted by the U.S. Department of Justice over alleged links to the hacking of the Democratic National Committee (DNC). Trump, meanwhile, has flip-flopped over whether he believes the assessments of his own intelligence apparatus.
NATO, or the North Atlantic Treaty Organization, is an alliance between 29 North American and European countries. Despite Castro's assertions, it already endorses cyber cooperation.
"To keep pace with the rapidly changing threat landscape, NATO adopted an enhanced policy and action plan on cyber defense, endorsed by Allies […] in September 2014," an official document reads. Its priority is the "protection of the communications and information systems" of members.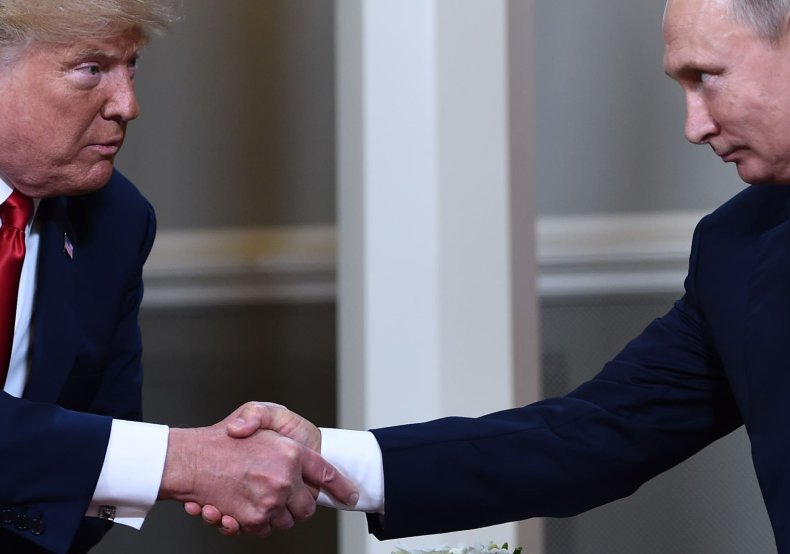 On Tuesday, Castro didn't mention that agreement, instead focusing on physical security.
Mirroring his CNN spiel, Castro said in a press conference: "We have to make sure that we do everything that we can domestically to secure our elections, but also, with our allies, to form a kind of 'cyber NATO'—a mutual defense pact when it comes to cyber space.
"NATO, of course, deals with a defense pact [for] when you have a physical intrusion of an allied country—the nations then join together in defense. No such thing exists at all in cyber space. It's clear that the times demand that we make that happen."
The democrat also described the Trump/Putin meeting as "essentially a treacherous act."
He said: "The fact that Russia did interfere in our 2016 election, and that the President, by his presence there at that summit, by his praise for Vladimir Putin, by his unwillingness to ask for the extradition of the 12 Russians who interfered with our election—he has given Vladimir Putin, Russia, and others who would do the United States harm the green light to interfere again in 2018, 2020, and beyond."
The conference was given alongside top Democrat Nancy Pelosi and the Ranking Member on the House Permanent Select Committee on Intelligence, Congressman Adam Schiff.
On Thursday, Trump tweeted that he would be interested in meeting Putin again.
"I look forward to our second meeting so that we can start implementing some of the many things discussed, including stopping terrorism, security for Israel, nuclear proliferation, cyber attacks, trade, Ukraine, Middle East peace, North Korea and more," the U.S. president wrote. "There are many answers, some easy and some hard, to these problems...but they can ALL be solved!"
Trump again branded the media as "the real enemy of the people."