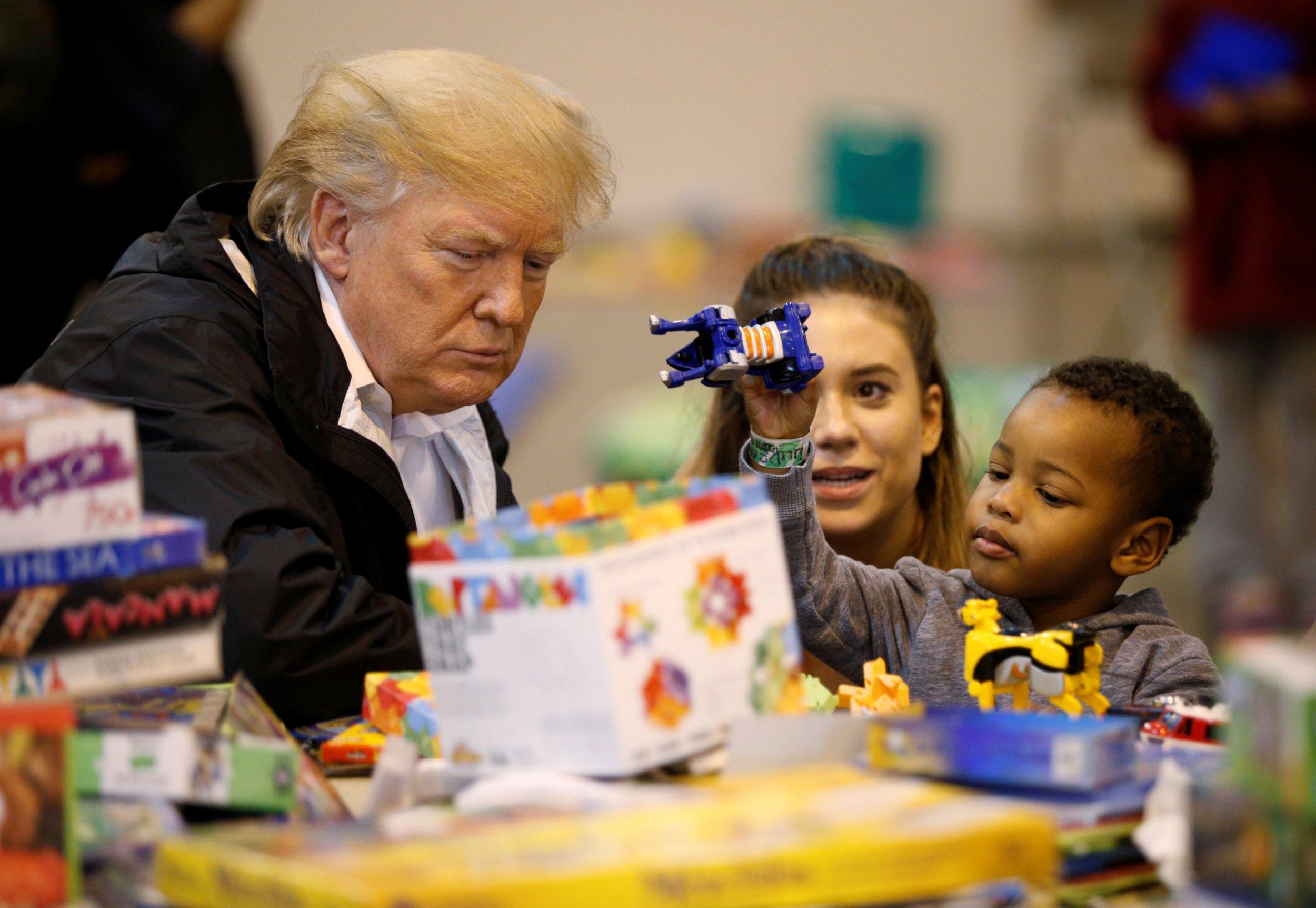 On national prayer day Sunday, President Donald Trump's White House team met over his decision to stop shielding young people who came to America illegally with their parents from being thrown out of the U.S.
Trump is expected to end the Deferred Action for Childhood Arrivals program, known as DACA, on Tuesday, two people familiar with the president's thinking told Politico Sunday. Sources also confirmed the president's decision to the Associated Press.
The program currently gives two-year work permits to nearly 800,000 young people who entered the U.S. illegally as minors, giving them a reprieve from deportation.
Last Thursday Vice President Mike Pence told ABC News that Trump would make his decision "with, as he likes to say, 'big heart,' and I know that he will."
Those who have received work permits under the 2012 immigration policy developed by the Obama administration are known as "dreamers." Recipients need to have a clean criminal record and are often attending school in the U.S.
On the campaign trail in 2016, Trump said he would scrap the program. But in April, the U.S. president said those covered by the program could "rest easy" because his administration is "not after the Dreamers, we are after the criminals."
"We love the Dreamers. We love everybody … We think the Dreamers are terrific," Trump told reporters in the Oval Office last Friday.
On Tuesday the president is expected to also announce a six-month delay before his decision to end the program takes effect.
Read more: Zuckerberg and Other Business Leaders Can't Get Trump to Keep DACA Immigration Program, Because He Doesn't Listen
Republican House Speaker Paul Ryan was told of Trump's decision Sunday morning, a source told Politico. During a radio interview on Wisconsin radio station WCLO Friday, Ryan said Trump shouldn't scrap the program and Congress should act to make it law.
"These are kids who know no other country, who are brought here by their parents and don't know another home. And so I really do believe that there needs to be a legislative solution," Ryan said.
Republican Senator Orrin Hatch encouraged Trump not to end the program because undocumented immigrants who entered the U.S. as children "have built their lives here."
According to 2012 data by the Pew Research Center, roughly 1.7 million illegal immigrants in the U.S. qualify for the program.
"250 of my Apple coworkers are #Dreamers. I stand with them. They deserve our respect as equals and a solution rooted in American values," wrote Apple CEO Tim Cook on Twitter Sunday ahead of news of Trump's decision.
"If Trump decides to end DACA, it will be one of the ugliest and cruelest decisions ever made by a president in our modern history," said Democrat Bernie Sanders after word of the president's decision broke.
Congress could counter Trump's plan to end the program by making DACA law. In late July, the bipartisan Dream Act was introduced by Republican Senator Lindsey Graham of South Carolina and Democrat Dick Durbin of Illinois to do just that.
Yet lawmakers face a packed legislative agenda when they return this week. Preventing a government shutdown by passing spending bills and tax cuts high are on the list of priorities in the Republican controlled House and Senate.
Ten Republican state governors have also challenged the DACA program, arguing that if Trump allows it to remain they will file a federal lawsuit to dismantle it.
"DACA is still in effect. And we need to keep fighting for it," the American Civil Liberties Union wrote online Sunday.
A march to protest Trump's decision is planned in Los Angeles early Monday morning and the #DefendDACA hashtag began trending on Twitter overnight.
"Our focus should be on Congress, which can fix this. A huge test," wrote former State Department human rights diplomat Tom Malinowski on Twitter Sunday, calling Trump's decision "gratuitous, cruel and not surprising."