What Is Dalgona Coffee and How To Make This Whipped Coffee Treat at Home With Ease
A new spin on coffee has been dominating social media apps for weeks, and it's finally time you got hip to it. Dalgona coffee is a whipped two-layer drink you can make with ingredients you probably already have in your pantry.
Perhaps the biggest draw of the whipped coffee is how extreme it looks. The instagram practically snaps itself. Photos and videos of the bougie drink look like something out of an advertisement, or at the very least, a Starbucks Reserve. During quarantined-times, individuals seem to be working out their creative muscles in the kitchen. Thi coffee is a quick and fail-proof way.
Here's everything you need to know about the trendy drink and how to try it out yourself.
What Is It?
Dalgona whipped coffee is a milk-based drink topped with a coffee-filled whipped substance. The consistency is something like a thick latte with a coffee-infused melt.
Where Is It From?
The Instagram-worthy drink originated in South Korea during the time of coronavirus social distancing. While whipped coffees aren't hard to come by, this is one of the first easily-accessible drinks that avid coffee drinkers can likely make at home.
The drink sparked global interest on apps like Twitter, Instagram and TikTok, which even hosted informational videos on how to create the drink at home.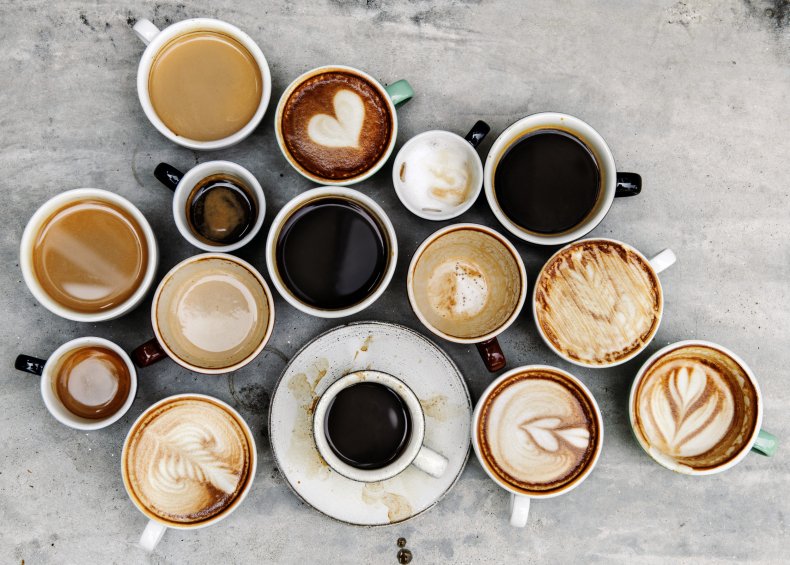 How To Make It
The recipe is simple. It only takes four ingredients, according to Arizona Central. All you need to make Dalgona coffee is hot water, milk, sugar and instant coffee.
To start, you'll combine about two tablespoons of sugar, two tablespoons of hot water and two tablespoons of instant coffee. Beat the ingredients together for some time, if you have a standing mixer save your bicep and toss it in there. Eventually a pudding-like whipped topping will form. The mixture should be thick. To finish the drink, just add the mixture atop some iced milk of your choice, according to Coffee or Die.
Best Photos and Videos
Everywhere you look online, it seems photos and videos of the photogenic drink are available. Here are a few of the best online takes to satisfy your craving or inspiration, whether you choose to make it or not.
It seems a handful of internet users took a series of attempts before perfecting their Dalgona coffee recipe or technique. Many posted before and after photos of first and last attempts, or even just of failed tries.
Even Chelsea Peretti, Brooklyn Nine-Nine actor and comedian, gave in to the trend and said the drink is worth the attention and effort.
And there are even some new takes on the drink trend the incorporate flavors.