What Danny Masterson Said About Rape Allegations and His Firing In 2017
That '70s Show star Danny Masterson was charged with three counts of rape by force this week, but it isn't the first time his name has been associated with the alleged sexual assaults. Claims surfaced against Masterson all the way back in 2017, though this is the first time charges have been formally filed.
Back then, Masterson dealt with immediate consequences for the claims, which four women brought forward in 2017. He was appearing on Netflix's The Ranch, alongside another That '70s Show lead: Ashton Kutcher. Shortly after the allegations surfaced, Masterson was written out of the show, and he wasn't happy about it.
Today, Masterson has yet to comment on the charges against him. But in 2017, he addressed the women's claims. "I am obviously very disappointed in Netflix's decision to write my character off of The Ranch," a statement from Masterson to The Huffington Post read.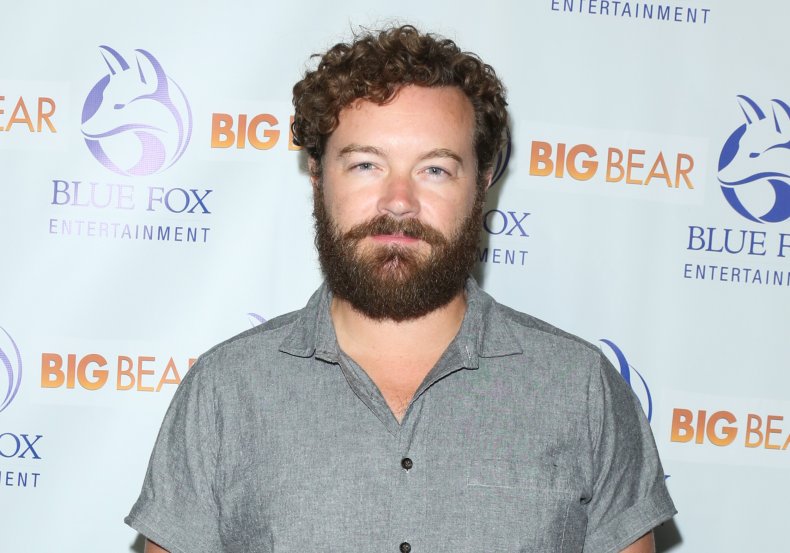 It continued: "From day one, I have denied the outrageous allegations against me. I have never been charged with a crime, let alone convicted of one. In this country, you are presumed innocent until proven guilty. However, in the current climate, it seems as if you are presumed guilty the moment you are accused. I understand and look forward to clearing my name once and for all."
It appears the "current climate" Masterson was referring to the #MeToo movement that caught global attention in 2017. Harvey Weinstein was one of the first to be called out publicly for sexual abuses during the rise of the movement, and Masterson was just one of the other members of Hollywood's elite accused of sexual misconduct.
So far, Masterson has upheld his claim that he's innocent of the 2017 allegations. The three rapes Masterson has been charged for today took place in the 2000s, around the time that Masterson did appear on That '70s Show. Three of the women that brought accusations against Masterson were Scientologists, according to Time—the church of which Masterson is also a member.
Masterson was arrested on Wednesday, and has already been released by a $3.3 million bail, according to Time. He's working with lawyer Tom Mesereau, the attorney who represented Michael Jackson's molestation case. Mesereau also represented Bill Cosby. Cosby fired the lawyer in June 2018.
Mesereau told Time "we're confident that [Masterson] will be exonerated when all the evidence finally comes to light and witnesses have the opportunity to testify."
Newsweek reached out to Mesereau and Masterson for further comment but didn't hear back at the time of publication. We also reached out to Masterson's That '70s Show co-stars. including Kutcher, for comment.