What Is the DASH Diet? Here Is the Best Way to Eat to Prevent Heart Disease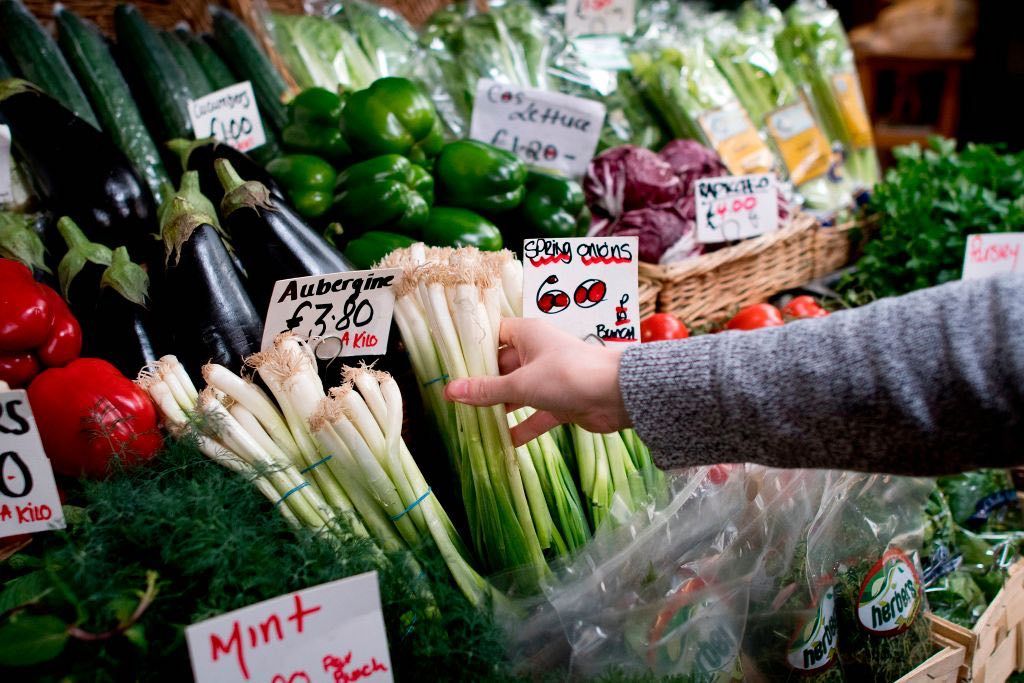 Update | This year, U.S. News & World Report ranked the DASH diet as one of two "best overall" among nearly 40 diets it reviewed. What makes DASH better than the rest? Basically, the plan, developed by the National Institutes of Health, limits salt intake and includes heart-healthy foods to live up to its name: Dietary Approaches to Stop Hypertension.
"The dash diet lowers blood pressure significantly, independent of weight change and exercise and independent of sodium intake," Edgar Miller, a professor of medicine at the Johns Hopkins University School of Medicine, told Newsweek. "That's the beauty of the diet."
In fact, the DASH diet reads less like a fad diet than a healthy eating plan, including advice that many likely have heard before. Among the guidelines, according to a release from the National Heart, Lung and Blood Institute, are: eat vegetables, fruits and whole grains. When it comes to dairy, choose fat-free or low-fat options. It also advises including lean proteins in your diet, such as fish, chicken, beans and nuts and excluding foods that are high in saturated fat, such as fatty meats, full-fat dairy products, and tropical oil. And, of course, limit intake of those dietary vices of sweets and sugary drinks.
DASH was developed as an approach to lower blood pressure without medication based on research sponsored by the U.S. National Institutes of Health. The diet does not cut salt completely from the diet, according to the NIH, but lowers blood pressure by incorporating foods with a mix of nutrients, such as protein, fiber, potassium, magnesium and calcium. Research has found that combining foods with these nutrients works to normalize blood pressure and prevent inflammation.
"It's probably a combination of micronutrients and minerals that account for the blood pressure reduction," Miller said. "It's also high in fiber, mostly through the vegetables and fruits."
Miller co-authored a study published last month in the Journal of the American College of Cardiology that showed that combining a low-salt diet with the heart-healthy foods included in the DASH diet substantially lowered systolic blood pressure among 400 adults with stage 1 high blood pressure, according to a release from Johns Hopkins Medicine.
"Our results add to the evidence that dietary interventions are as effective as—or more effective than—antihypertensive drugs in those at highest risk for high blood pressure, and should be a routine first-line treatment option for such individuals," Dr. Stephen Juraschek, a study co-author, said in the news release. Juraschek is an instructor of medicine at Harvard Medical School and an adjunct assistant professor at Johns Hopkins University School of Medicine.
This is the eighth consecutive year that DASH received top honors in U.S. News and World Report diet rankings. This year, however, that ranking was shared with another—the Mediterranean Diet. The Mediterranean Diet gets its name from the region where this well-balanced pattern of eating was inspired. It's similar to the DASH diet in that it includes an abundance of whole grains, vegetables, beans, nuts and fish. However, it folds in appealing additions of lots of healhty fats like fish and olive oil and even a little red wine (the wine's optional).
"I think the Mediterranean diet is a great diet as well," said Miller. "Our studies show that both the DASH diet and the Mediterranean diet are effective at lowering blood pressure and cholesterol. I think they're both winners."
As David Katz, director of the Yale-Griffin Prevention Research Center, points out in a release about the diet rankings, one plan will not work for everyone but diets like DASH and the Mediterranean Diet can serve as helpful guideposts.
"No single diet is the best for all of us," Katz said. "Ultimately, a 'best' diet is one that can be adopted, managed and sustained over time. "
This article has been updated to include quotes and information from Edgar Miller of Johns Hopkins University School of Medicine.
SaveSave