What D.C.'s Proposed Statehood Would Mean for Its Residents—and for Congress
Senate Democrats reintroduced a bill this week that would grant statehood to Washington, D.C., furthering an ongoing debate about how this change and its implications might affect partisan representation in Congress.
Given the district's pattern of electing Democratic local officials, some Republican lawmakers have pushed back against legislation that would allow the District of Columbia to become a state, noting that statehood would likely mean additional Democrats in the House and Senate.
Although the 23rd Amendment gives the district three Electoral College representatives—equivalent to those allocated to seven states with the country's smallest populations—to vote on its behalf during presidential elections, D.C. residents are not represented in either congressional chamber.
Proponents of the district's transition to statehood, including Washington Mayor Muriel Bowser, have pointed out that withholding this representation from residents effectively removes the population from policy decisions that directly affect it. Arguments favoring statehood also acknowledge that Washington is home to more than 700,000 people. Wyoming and Vermont each have fewer residents, but both are allotted two senators and one House representative.
Bowser openly advocated for the district's statehood over the summer, when former President Donald Trump deployed the D.C. National Guard in response to the protests against racism and police abuse that followed George Floyd's death in May. Control over the district's National Guard rests with the president, which is not the case in states.
"It is no coincidence that Washington—affectionately known as Chocolate City—is also the only capital of a democratic nation that denies its residents a vote in the federal legislature. To think these two truths are not related is to be willfully ignorant of our nation's history," Bowser wrote in a Washington Post opinion piece last June, just weeks before House members initially introduced a bill calling for the district's statehood.
"Without full voting representation in Congress, our local autonomy, which we achieved through limited Home Rule in 1973, is regularly trampled on and threatened by representatives visiting our city from states across the nation," the mayor added.
A group of Republican senators, including South Carolina's Lindsey Graham, opposed the bill's passage when it first came into consideration last June.
"From a South Carolina point of view, this is not a good deal for us," said Graham during a press conference. "This would dilute South Carolina's say in the United States Senate, and it would empower the most radical agenda in modern American politics."
Other congressional critics included Graham's fellow GOP Senators Tom Cotton and Steve Daines, of Arkansas and Montana, respectively, as well as Kentucky's Mitch McConnell, who was then the Senate majority leader. Before the bill's formal introduction, in May, Trump told the New York Post that "D.C. will never be a state" and shared his intention to veto any law permitting its admission to the union.
"You mean District of Columbia, a state? Why? So we can have two more Democratic—Democrat senators and five more congressmen?" Trump told the newspaper. "No thank you. That'll never happen."
A spokesperson for Graham told Newsweek the senator, who was reelected in November, still opposes the Washington statehood bill.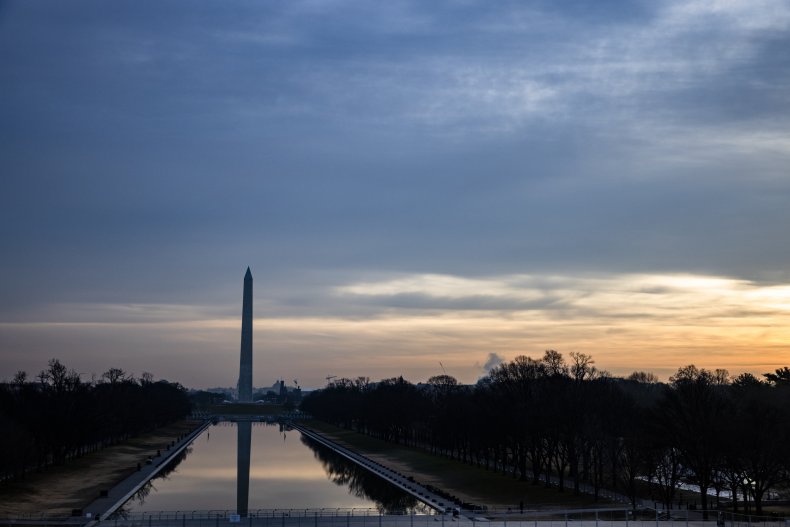 Delaware Senator Tom Carper, a Democrat at the forefront of the renewed push for Washington to become the nation's 51st state, emphasized that the issue should not be a partisan one. Carper has proposed legislation on the district's statehood during congressional sessions dating back almost 10 years. But the national conversation about Washington's admission to the union originated decades earlier.
"Our nation's capital is home to more than 700,000 Americans who, despite our nation's founding mantra—'no taxation without representation'—pay their share of taxes without full voting representation in either chamber of Congress," Carper said in a statement sent to Newsweek after the bill's reintroduction.
"In fact, despite paying more in federal taxes per capita than citizens of any of the 50 states, D.C. residents have no say in how those taxes are actually spent," the senator continued. "This isn't a Republican or Democratic issue. It's an American issue because the lack of fair representation for D.C. residents is clearly inconsistent with the values on which this country was founded."
Newsweek reached out to Bowser's office for further comment but did not receive a reply in time for publication.