What Deal Has President Trump Made With China's Leader?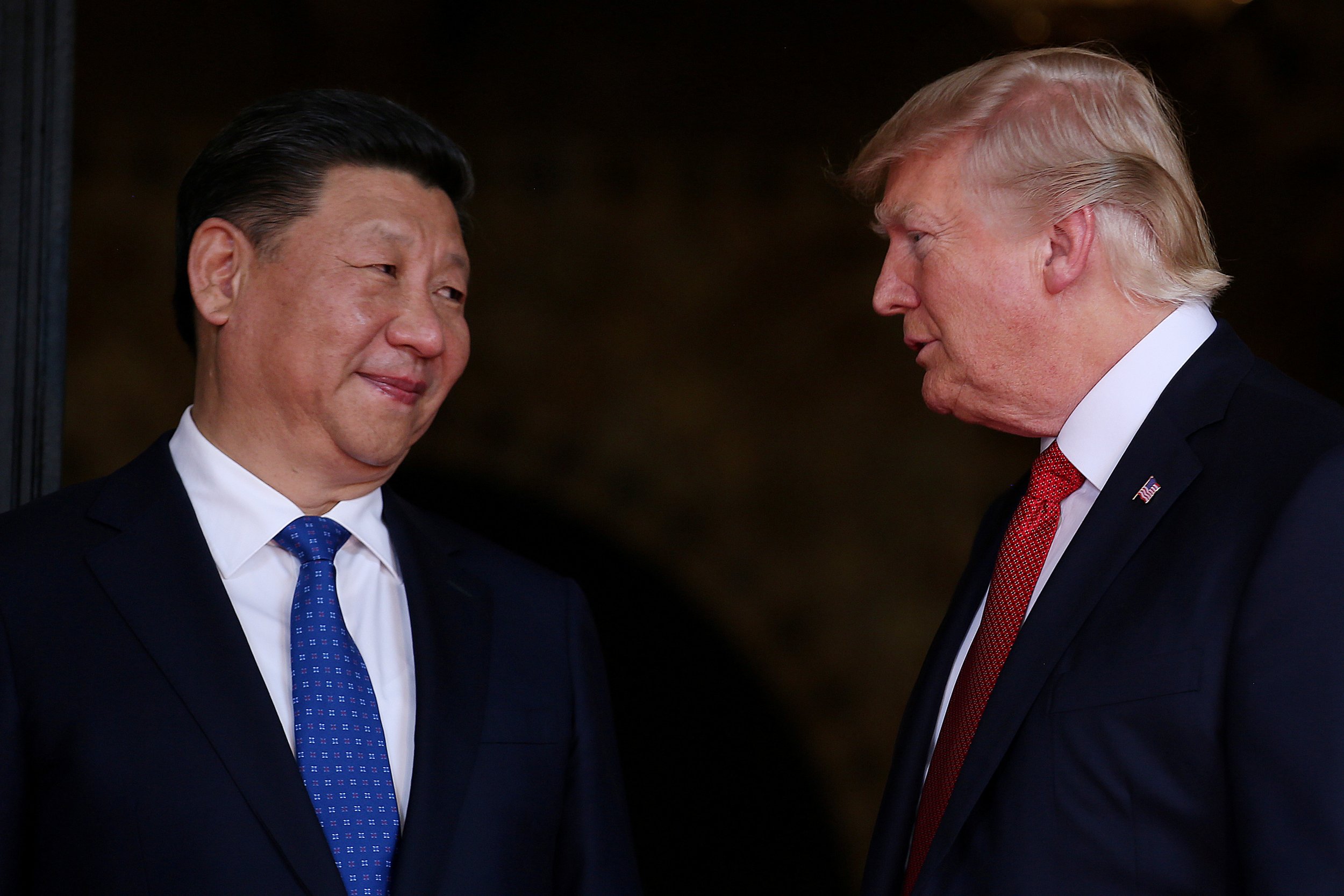 What is the relationship like between the two men?
When Presidents Xi Jinping and Donald Trump met in Mar a Lago in February, they became, according to Trump "friends." In a recent interview with the Economist Trump said: "I'm dealing with a man, I think I like him a lot. I think he likes me a lot," he said. "I mean, he's a great guy." During discussions with the Chinese leader, Trump said he was "developing a friendship" as they discussed hard-hitting issues like North Korea and the South China Sea. During the talks they agreed to pursue a "100 day plan" to reinstate positive trade between the two countries.
What is the U.S - China deal?
Friday's announcement by the White House said the two countries decided to expand the 100-day plan into a 365-day one. During Trump's election campaign, Trump promised a belligerent attitude towards China and Xi, calling the country a "currency manipulator." However, this deal suggests a friendly relationship. A strong relationship between the two countries is important considering growing tensions in North Korea. The United States relies on China to impose sanctions on North Korea and keep it in check, something it has gradually begun to do.
What does the deal comprise of?
This weekend marks the One Belt One Road summit outlining China's plans for a strategic project to revive trading links across Asia and towards Europe. Trump has promised to send an American contribution to the summit, which suggests endorsement of the project. Some have described the project as "expansionist," and questioned whether it is "neo-imperialist."
In addition, the U.S. announced it would welcome investment from Chinese entrepreneurs while China said foreign-owned financial groups would be welcome to offer credit rating services in China by July 16, the Financial Times reported.
In addition, China has promised to resume the import of American beef, as part of the 10-point package, detailing the new trade deal between the United States and China. In return, the United States would allow Chinese poultry to be imported.
U.S. Commerce Secretary Wilbur Ross said the agreement was "very big news."
"U.S.-China relationships are now hitting a new high, especially in trade," Ross told reporters Thursday evening. "This was pretty much a herculean accomplishment to get this done. This is more than has been done in the whole history of U.S.-China relations on trade."
Is this really a new direction?
Some have cast doubt on whether this is truly a new direction for China-U.S. relationships, or if they're public platitudes to convey a courteous relationship between the two countries.
Professor Kerry Brown, Director of the Lau China Institute at King's College London, says
the deal "means that after the turbulence of the last few months with the new U.S. president, at least in this area the U.S. and China are back to business. They have a massive trading relationship, the largest in the world. So having a clearer framework where they can develop this makes sense.
"The more difficult issue is in implementation - will this deal do anything to bring down the huge trade surplus in China's favor at the moment?" Brown asked. "That is a much harder question to answer. The current levels or imbalance are unsustainable. So this deal primarily has to get better access by U.S. companies to the Chinese market. If it fails to do that, then it is questionable why it was ever signed."