What Is the Definition of Fully Vaccinated? CDC Director Opens Door to Potential Changes
The introduction of booster doses of the COVID-19 vaccine sparked speculation that a third dose could be required to fully participate in society and the Centers for Disease Control and Prevention (CDC) acknowledged that could be the case in the future.
A person isn't considered fully vaccinated until two weeks after their second dose of the Pfizer or Moderna vaccine or a single shot of the Johnson & Johnson vaccine. Being fully vaccinated cuts down on quarantine times and in some parts of the country, it is necessary to hold certain jobs or take part in entertainment such as indoor dining and attending concerts and shows.
Vaccines have been shown to cut down on the likelihood of a person becoming infected with COVID-19 or developing a serious illness. It's unclear how long protection from the vaccine lasts, but studies indicate that it wanes over time, creating a need for booster doses to extend protection.
Eligibility for a booster dose depends on which vaccine a person initially received. Booster doses of the Johnson & Johnson vaccine produced similar protection as the two mRNA vaccines, so anyone over the age of 18 who received the Johnson & Johnson vaccine at least two months prior are eligible for a booster dose.
However, eligibility is much more restricted when it comes to the Moderna and Pfizer vaccines. Booster doses for those vaccines are limited to people who are considered at high risk of developing serious illness or have increased chances of being infected. That includes adults over the age of 65 or those who have an underlying medical condition and adults who live in long-term care settings or work or live in high-risk settings.
Booster doses for the Moderna and Pfizer vaccine can be given six months after a person received their initial series.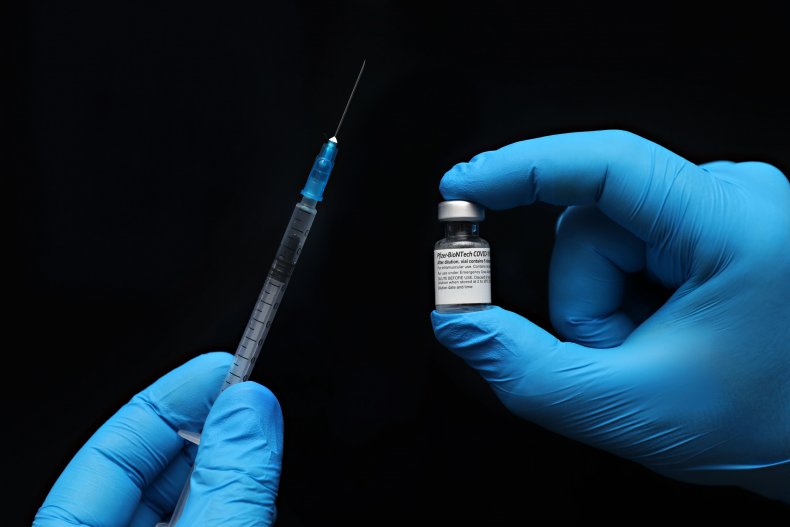 In the case of the two-dose vaccination series, a person must receive the second dose of the same vaccine they initially were given. However, the CDC has authorized people to choose the vaccine they want to receive as their third dose. The CDC noted that some people will opt to stick with their original vaccine and some may choose to go with a different vaccine for their booster.
More than 70 million people are eligible to receive booster doses, according to Jeff Zients, White House coronavirus response coordinator, and it's expected that 120 million Americans will be eligible in the "coming months."
Nearly 190 million Americans, about 57 percent of the population, are considered fully vaccinated and 11.6 million Americans, about 3 percent of the population, have received a booster dose, according to data from the Centers for Disease Control and Prevention (CDC).
Surgeon General Dr. Vivek Murthy echoed Walensky's sentiments about the changing definition of "fully vaccinated." He acknowledged that it "may change over time" to require a booster dose to be considered fully vaccinated, but it's not currently a requirement.