What Is Derrick Rose Accused of? Plaintiff's Appeal to Be Heard in Pasadena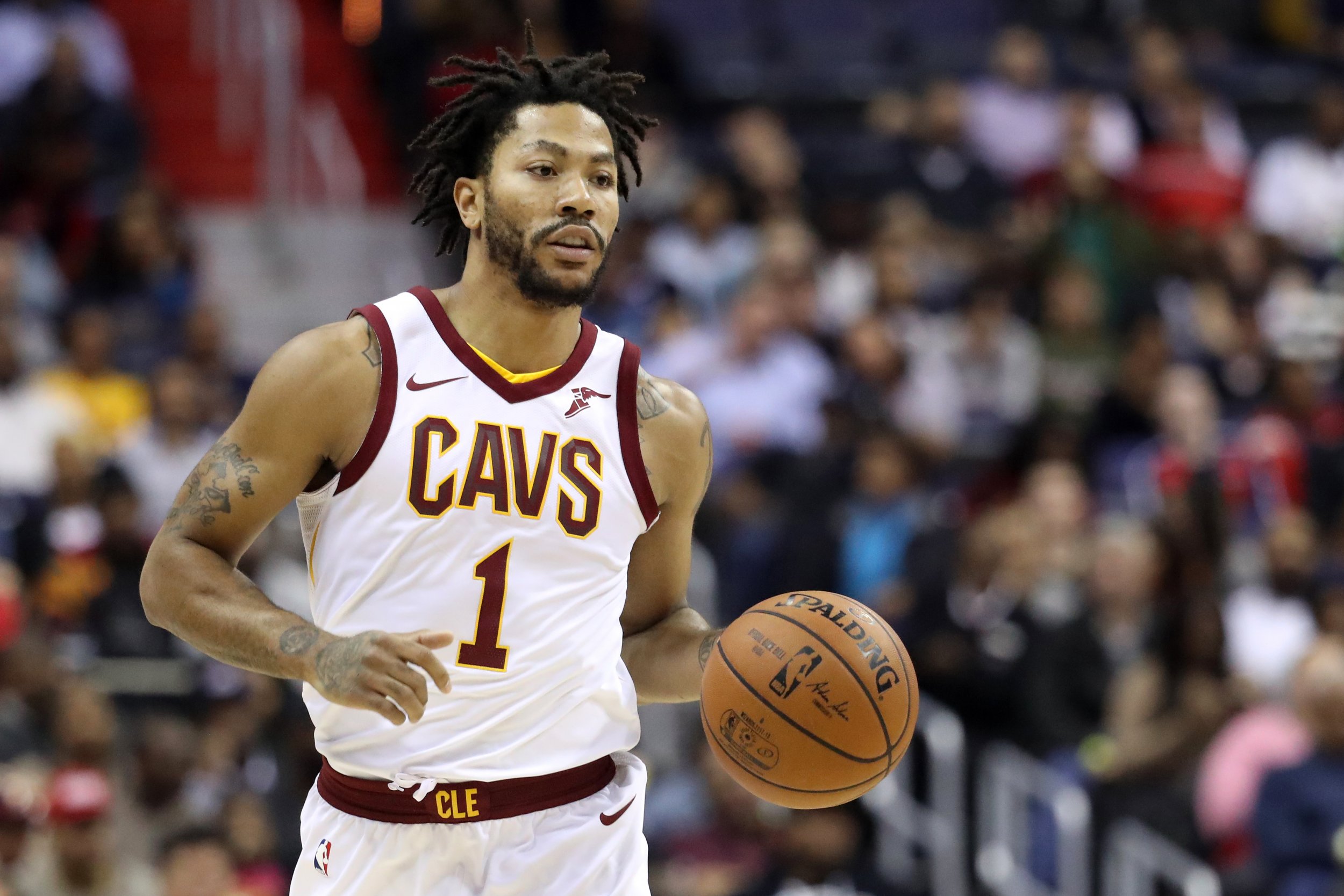 A woman who has accused Derrick Rose of rape will have her appeal heard in November after the basketball player was cleared by a federal jury in 2016.
Sports attorney Daniel Wallach confirmed Tuesday that the Ninth Circuit will hear the appeal of the woman, who cannot be named for legal reasons, in Pasadena on November 16.
The three-time All Star and two of his friends were accused of rape and faced a civil trial in Los Angeles 2016.
The alleged victim claimed Rose and his two friends visited her in an apartment in Los Angeles in the early hours of August 27, 2013 and had sex with her. However, while the plaintiff said she had been drugged and was too intoxicated to give consent, the men claimed the sex was consensual.
The Los Angeles Police Department opened an investigation but observers at the time suggested the lack of physical evidence made charges unlikely. Rose and his two friends were found not liable as opposed to not guilty, given the trial was a civil litigation, rather than a criminal trial.
Had the verdict gone the other way, the trio would not have faced jail time or a criminal conviction but would have had to pay damages. The plaintiff reportedly sought $21.5 million in compensation.
Rose's decision to allow the matter to end up in court instead of agreeing to settle had initially puzzled observes, given a liable verdict would have in all likelihood jeopardized his career.
At the time, Waukeen McCoy, the plaintiff's lawyer, described the outcome as unjust and indicated his legal team was considering an appeal, the date of which has now been confirmed.
"I think it's a shame for this country that a celebrity can come to court and slut-shame a woman," McCoy said.
In his closing statement, McCoy claimed Rose and his two friends had committed rape.
"They have no remorse, they are not apologetic," he argued.
"She [his client] is not looking for a quick dollar. She's looking for accountability."
A jury of six women and two men ruled on the case. In comments reported by The Guardian, the jury forewoman, Janet, said: "I think most of us believe it's possible there are pieces of her story that were true, but there just wasn't any evidence."
The New York Post quoted one unnamed female juror as saying the alleged victim's story ultimatley "didn't add up."
Rose surprised reporters by posing for pictures outside the courtroom shortly after the verdict was announced.
The 29-year-old's career has been beset by injury since he became the youngest ever player to be named NBA MVP in 2011. Rose left the Chicago Bulls after eight years in 2016, before spending a season each with New York and Cleveland and signing with the Minnesota Timberwolves in July.