What is Detroit-Style Pizza? Pizza Hut Launches Deep-Dish Pie Across U.S.
Pizza Hut has launched its Detroit-style pizza at restaurants across the U.S. today, as the Motor City pie becomes increasingly popular.
Detroit-style pizza's inclusion on menus increased by 66 percent from 2015 until 2019, as reported by Forbes, but the pizza style is not yet prevalent across the country. In 2019, the pizza appeared on less than one percent of menus among pizzerias and Italian restaurants with 25 or fewer units.
David Graves, a chief brand officer at Pizza Hut, said in a press release: "Detroit-style pizza is the fastest-growing trend in pizza, it's no longer a Midwest-only thing.
"As America's iconic pizza company, when there's a big trend, our customers expect us to bring those pizzas to the rest of America."
With the launch of Pizza Hut's new Detroit-style pizza varieties, pizza fans across the country will get to try the deep-dish pie. But what exactly is Detroit-style pizza?
Detroit-style pizza is similar to Chicago-style pizza in that it also has a thick dough and has sauce on top of the cheese and toppings rather than under them. However, while a Chicago pizza is round, a Detroit pizza is square. Plus, unlike a Chicago-style pizza, a Detroit-style pizza has a thick and airy crust.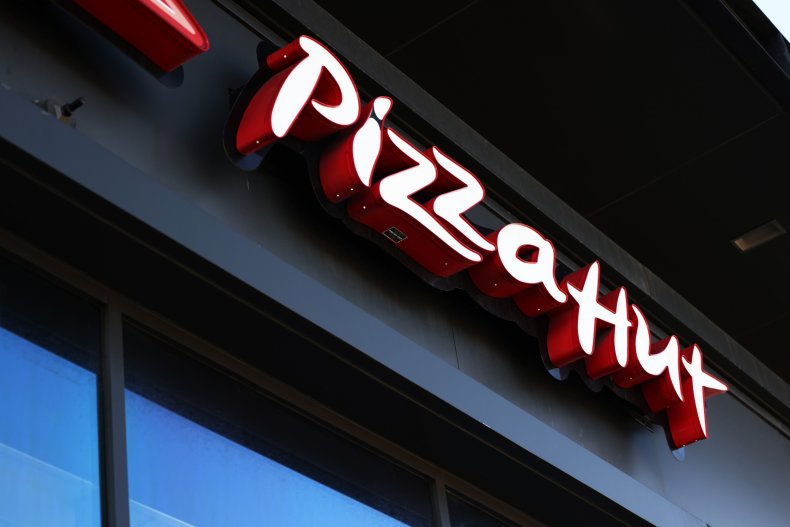 According to the Detroit Style Pizza company, the pizza originated in the mid-1940s when soldiers returning home after World War II baked their pizzas in blue steel automotive part pans.
However, Tony Sinicropi, writing for Michigan.org, says that the person responsible for creating the Detroit style pizza was Gus Guerra, who owned the neighborhood bar, Buddy's Rendezvous.
Guerra used his Sicilian mother-in-law's dough recipe (though some people say Guerra was taught to make the dough by a Sicilian man named Dominic).
According to Sinicropi, "Legend has it that Gus got his initial batch of pans from a friend who worked in a factory that used the pans for spare parts. Detroiters have been fighting for corner slices ever since."
Nicole Rupersberg, writing for Thrillist, said: "Detroit deep dish's roots are in Sicily, with the unique dough, sfincione, being more akin to a focaccia than what's typically identified with pizza, which seems to be a defining characteristic about Detroit's hot take on the subject. It defies what's considered traditional."
While Pizza Hut's new Detroit-style pizza will bear the trademarks of the traditional dish, it also comes in four varieties.
The Detroit Double Pepperoni comes with regular and new cupped and crispy pepperoni, while the Double Cheesy comes with mozzarella and parmesan. The Meaty Deluxe comes with bacon, sausage, and cupped pepperoni, and the Supremo comes with sausage, peppers, and onions.
The Detroit-style pizza is not the first time Pizza Hut has taken inspiration from local dishes. Penny Shaheen, senior director of research and development for Pizza Hut, said: "We've taken regional pizza trends and democratized them.
"The original pan pizza was an inspiration from Chicago deep dish, and Pizza Hut had its own take on New York-style pizza when we launched the Big New Yorker pie. We're at our best when we're at the forefront of innovation."