What Did Andy Gross Do? Hundreds of Purdue Students Walk out of Comedian's Show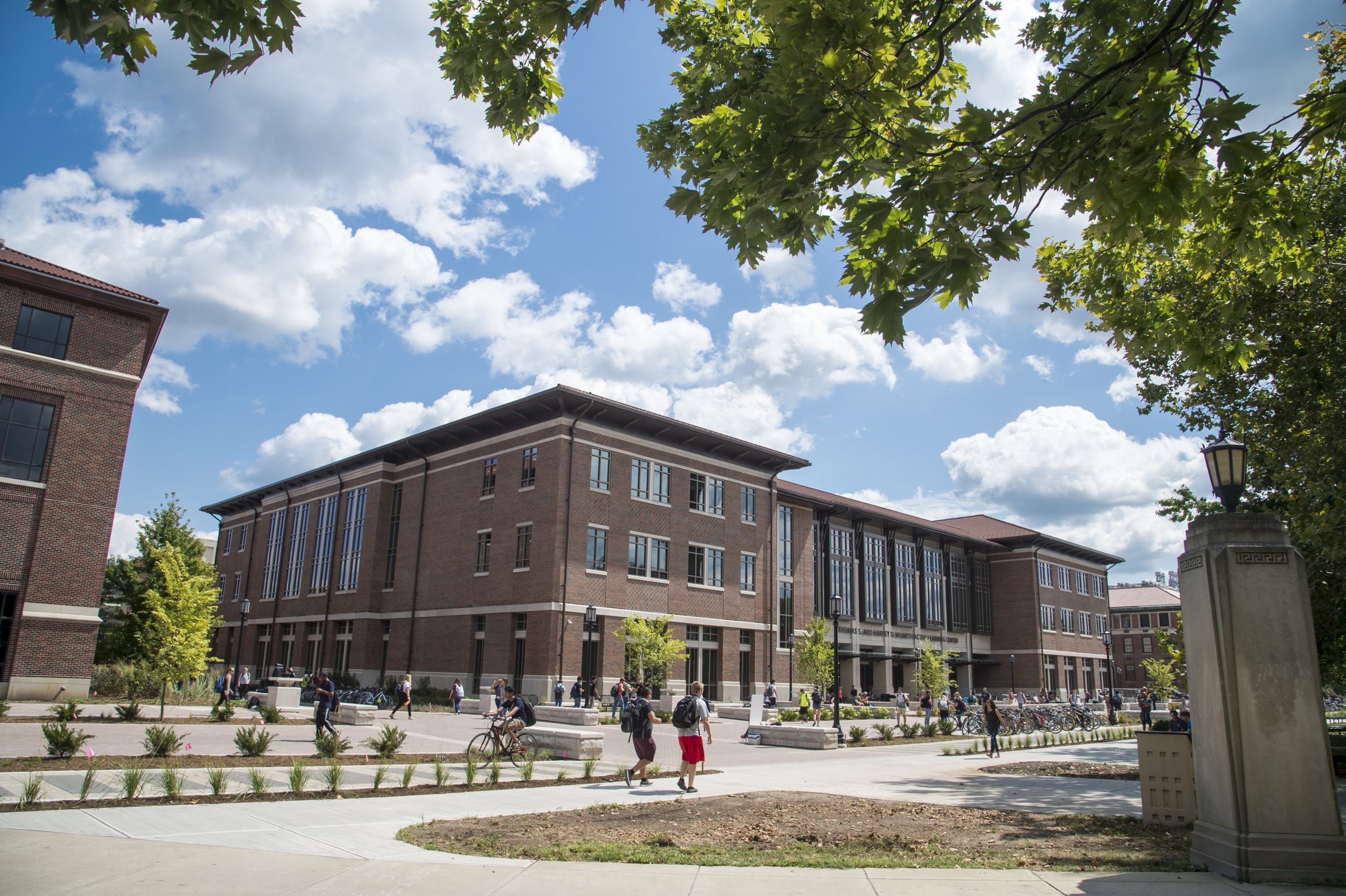 American comedian Andy Gross has been left without an audience after hundreds of students walked out of his performance at Purdue University in Indiana on Saturday.
Gross, a former professional racquetball player, was reportedly making sexually inappropriate comments that members of the audience said bordered on harassment. Students left the performance saying they felt uncomfortable with how Gross was treating a participating female member of the crowd.
The show was part of Purdue's annual Boiler Gold Rush event, which is a week long welcoming for freshman. Speaking to the Indianapolis Star, freshman Andore Fess said the show became uncomfortable when Gross asked for a volunteer.
"He brought up one of our Supers, which is a leader in our BGR orientation program, and he proceeded to harass her," Fess said. "He made her stand closer and closer to him and made a joke about that giving him an erection and making his pants seem to say 'let me out,' referring to his genitals."
Gross then stood back-to-back with the women and asked her to touch his thigh, Fess said. "I was pretty angry and just in shock that this seemingly very famous person was treating women like this at a school, and he continues to make jokes at the expense of women. He made a Matt Lauer joke. It was very distasteful, and once he started doing that, people in the audience started to get up. He just kept making sexual jokes even as the crowd was leaving."
Purdue University has since issued a statement in regards to the performance, as per The Indy Channel:
"On Saturday night, a comedian performed as part of our BGR student orientation closing session. Accounts differ as to what exactly happened on stage, but some portions of the performance were clearly inappropriate and contrary to the university's values of respect and support for all. We will not work with this comedian again and are proud of our students who are standing up and voicing their concerns about the performance."
Purdue University did not immediately respond to a request for comment.
Other students took to social media to share their experience—using the hashtag #AndyGrossIsGross. People were also tagging Jimmy Fallon asking him to cancel an upcoming segment with Andy Gross for The Tonight Show. An NBC spokesperson told NBC's WTHR 13 that Gross was "never scheduled to appear" on the show.
"Last night, I shared my experience with sexual assault in front of 7,000 new students at Purdue," one Twitter user wrote. "Moments later, I watched my friend get sexually harassed by Andy Gross on the same stage. Now, I can't wait to watch us end his career."
Another person wrote: "Imagine it's your first weekend on campus and you sit through a brave young girl talk about her sexual assault only to then witness a grown man sexually harass another girl on stage in front of everyone… I hope no one gives this man the time of day again."
In a statement to Newsweek, Gross' representatives said he was "profoundly sorry" that students were offended. "Andy has performed all segments of last weekend's act for many years without complaint, including in venues such as the Laugh Factory, the Comedy Store, the Improv, and dozens of venues throughout the United States and abroad.
"Andy has never before been accused of sexual misconduct or harassment. Andy was oblivious and naive about the current environment on college campuses, and he sincerely regrets causing any offense or discomfort to any student participating. Andy has chosen to no longer perform on college campuses in the future. Further, he plans to change the parts that upset Purdue's students. Again, Andy Gross sincerely regrets causing offense or discomfort."
This article was updated with comment from Andy Gross.