What Did Bernie Madoff Do? A Timeline of the Notorious Ponzi Scheme
Bernie Madoff, the notorious financial expert turned prisoner, died Wednesday at the age of 82 after spending about 12 years behind bars for swindling people out of millions.
Madoff's investment business skyrocketed in the 1970s and 1980s, and he helped weigh in on financial regulatory policy as a member of several National Association of Securities Dealers committees and task forces. However, decades later he was sent to federal prison for being the mastermind behind one of the largest Ponzi schemes in history.
"The essence of my scheme was that I represented to clients and prospective clients...that I would invest their money...and upon request, would return to them their profits and principal," Madoff wrote in a court filing. "Those representations were false because for many years...I never invested those funds.... Instead, those funds were deposited in a bank account at Chase Manhattan Bank."
When people requested profits they thought Madoff earned, he used money in the bank account to pay the requested funds. His victims included Holocaust survivor Elie Wiesel.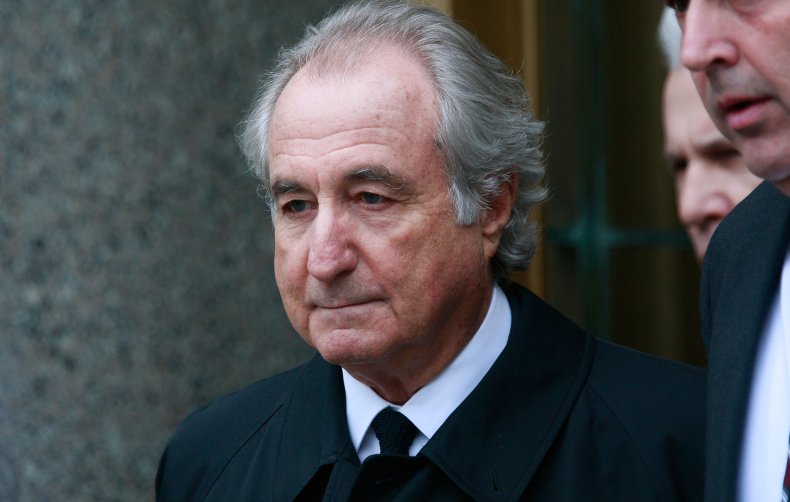 The 1960s: Madoff Gets His Start
The "Wizard of Wall Street," as he was known, entered the financial world in 1960 after graduating from Hofstra College. With a $50,000 loan and $5,000 of his own money in startup capital, he launched Bernard L. Madoff Securities. Securities and Exchange Commission (SEC) documents show he started managing money for clients by 1962, although the real start date is unknown.
1982: Madoff's "New Strategy"
In 1982, Madoff employed a new strategy for his investment business. He told The Wall Street Journal in 1992 the strategy allowed investors to "participate in an upward market move while having limited downside risk."
Early 1990s: The Fraud Begins
Madoff's entrance into the world of financial fraud started in the early 1990s, according to a confession he filed in court. In the beginning, he said, he believed it would be short-lived and that he could extricate himself and his clients from the scheme.
"However, this proved difficult and ultimately impossible, and as the years went by I realized that my arrest and this day would inevitably come."
Late 1990s: Suspicions Arise
Frank Casey, a former vice president of marketing for Rampart Investment Management, asked a colleague, Harry Markopolos, to do "reverse engineering" on Madoff's trades. Markopolos told Casey, "This is a Ponzi scheme," according to PBS, and defended the use of the term because whether the market went down or up, "he produces 1 percent."
Early 2000s: Suspicion Mounts
Markopolos' warnings about Madoff's fraud are largely ignored, but, by 2005, articles were questioning how Maddoff was so successful and multiple letters were being sent to the SEC. After being interviewed by the SEC, the agency said that it "found no evidence of fraud." Madoff later admitted to lying during the interview.
2008: Madoff's Downfall
In 2008, Madoff admits he has trouble coming up with the $7 billion his clients are asking for and confessed to his sons, who were senior employees at the firm, that the operation was "basically a giant Ponzi scheme." He also informs them he's going to surrender to authorities in a week, but the next day the FBI asked for an explanation. Madoff said there wasn't one because "it's one big lie."
2009: Madoff Pleads Guilty, Is Sentenced
Madoff is sentenced to 150 years in prison after a guilty plea.