What Did Camila Cabello Say? Singer Apologizes for Sharing Racist Tumblr Posts When She Was 15
Camila Cabello has apologized for racist Tumblr posts she shared when she was 15. Her blog, which has since been shut down, featured posts containing offensive language, photographs, and drawings. But what did Camila Cabello say?
The posts were mostly shared in 2012 when Cabello was 14 and 15 years old, which was the year Fifth Harmony formed.
Though Camila Cabello's Tumblr has since been made inactive, Twitter user @motivatefenty took screenshots of the offensive posts and included them in a Twitter thread. The twitter user also shared posts of Camila Cabello confirming that the Tumblr in question was her account.
The Twitter thread went viral and at the time of writing has more than 17,000 retweets and more than 59,500 likes.
One gif Cabello shared mocked and stereotyped a black child and another photoshopped image mocked a black female athlete. These posts, and at least one more, made references to offensive stereotypes about black people such as KFC and watermelons.
Many posts feature the n-word and some posts made fun of black, Asian and Mexican people. Cabello also shared a post that made fun of Rihanna being a victim of abuse after the singer was assaulted by Chris Brown.
Another post accuses Taylor Swift of "slut-shaming," Rihanna of wearing "little to no clothing," and also makes fun of Bruno Mars, Nicki Minaj and other rappers.
The majority of the posts containing offensive language are posts that Cabello reblogged from other users. However, Cabello also used a racial slur when publically answering a question on her Tumblr.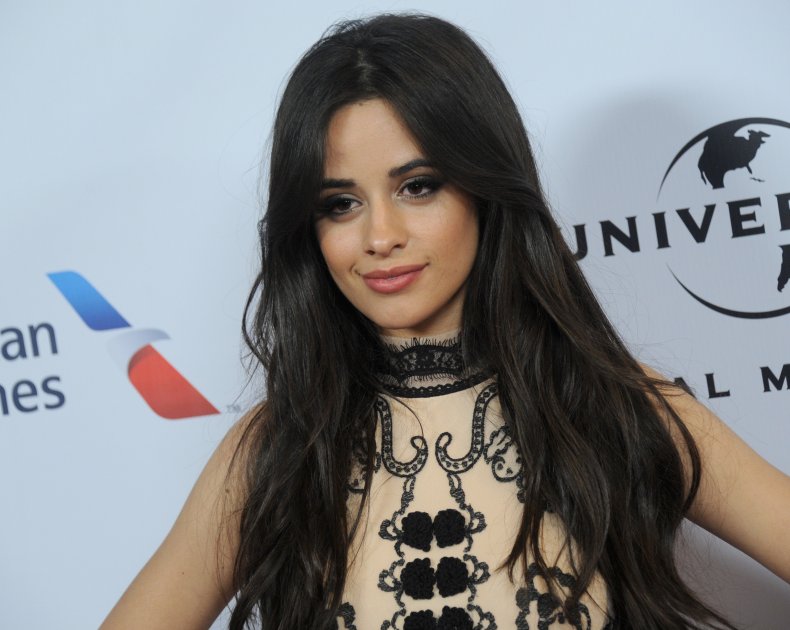 Additionally, on her newer Tumblr account, which is still active, in 2013, somebody asked: "How do I become a strong independent black woman like you?" To which Cabello publically responded: "It's not easy I guess it's something you just have to work at."
Cabello apologized on Twitter: "When I was younger, I used language that I'm deeply ashamed of and will regret forever. I was uneducated and ignorant and once I became aware of the history and the weight and the true meaning behind this horrible and hurtful language, I was deeply embarrassed I ever used it.
"I apologized then and I apologize again now. I would never intentionally hurt anyone and I regret it from the bottom of my heart. As much as I wish I could, I can't go back and change things I said in the past. But once you know better, you do better and that's all I can do."
However, some Twitter users do not accept Cabello's apology, with user @MasaDiamond_ asking: "Girl... what are they teaching the girls in U.S.? Are you telling me at 16 this lady didn't know what racism was?"
Some fans have accepted her apology, but others have criticized fans for accepting an apology that's not intended for them. User @Kerly_lynce said: "You non-black stans are accepting an apology for something that wasn't even towards you."