Did Zendaya Steal Her Met Gala Look from Claire Danes? Lindsay Lohan Leaves Shady Instagram Comment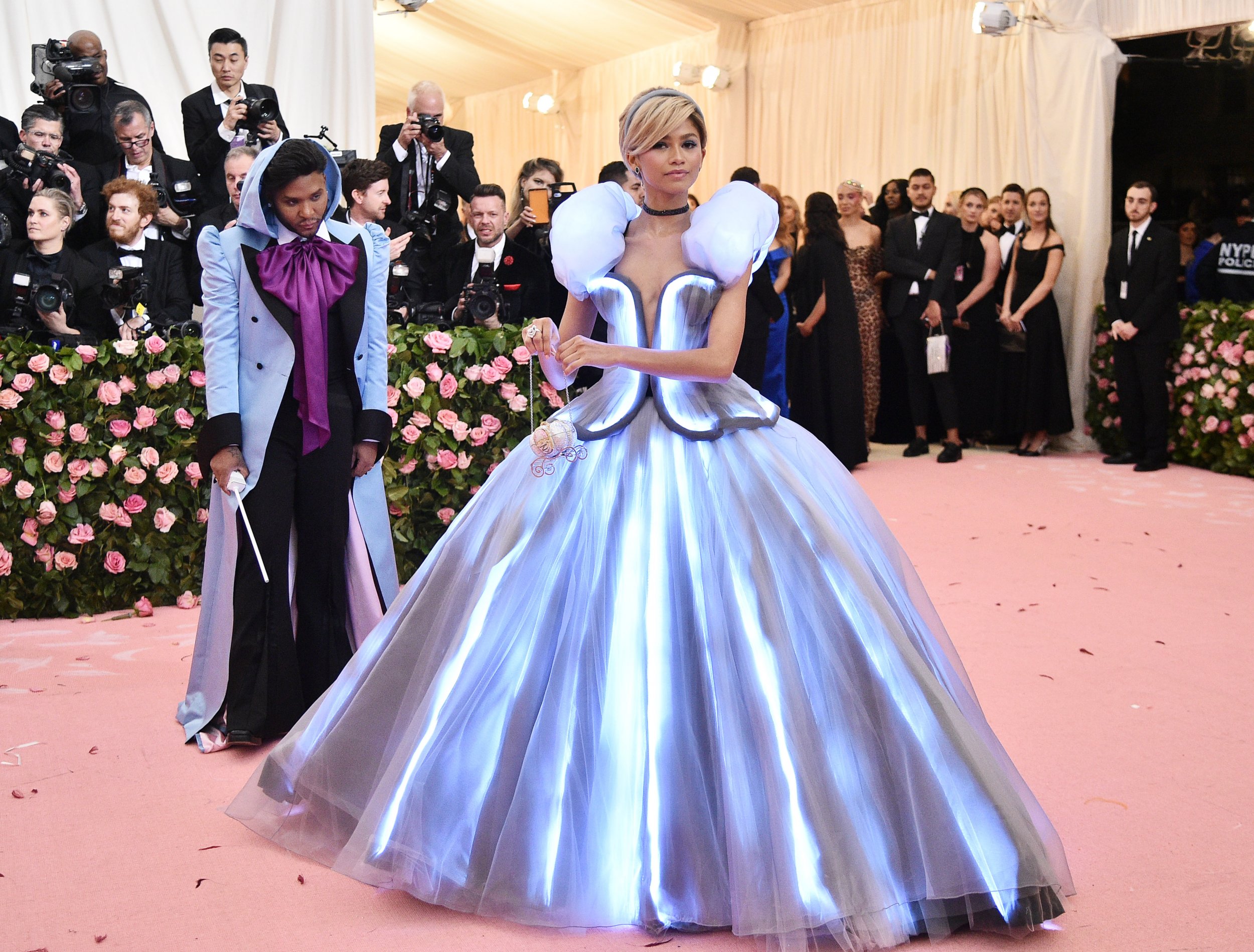 Earlier this week, the Met Gala kicked off the month of May as a select group of celebrities gathered in New York City to interpret this year's theme, Camp: Notes on Fashion.
From bold patterns to multiple outfit changes, many brought their A-game to the red (pink) carpet. A Gala-regular, Greatest Showman star Zendaya also pulled out all the stops with her Cinderella-themed dress and performance.
As those in attendance probably all gasped in unison as the dress began to glow right in front of their eyes, there was one celebrity not impressed. Lindsay Lohan took to Instagram Tuesday to make a shady comment toward the 22-year-old, suggesting Claire Danes had already been there and done that.
"@clairedanes you wore this dress so beautifully, I don't know why someone thinks that they can be more chic. Ever," the Mean Girls actress wrote.
Fellow social media users quickly came to Zendaya's defense and sarcastically asked what Lohan had worn to Monday's event.
"Seriously? Remind me, was #theparenttrap and #freakyfriday movies you did the original? Or did you remake something someone already did????" one fan asked. "@zendaya and @clairedanes both looked great!"
"@lindsaylohan show us the dress you wore to the #metgala go ahead, I'll wait," another person added. "Go sit down somewhere."
The look that Lohan was referring to was Danes' 2016 glow-in-the-dark Met Gala look. Homeland actress arguably stole the show with designer Zac Posen's interpretation of the "Manus x Machina: Fashion In An Age Of Technology" theme.
"Zac literally had a bus for me to get here, so I stood," Danes told Vanity Fair at the time. "I'm moving carefully. . . cautiously. I'm going to throw the after-party under my dress! It's very spacious."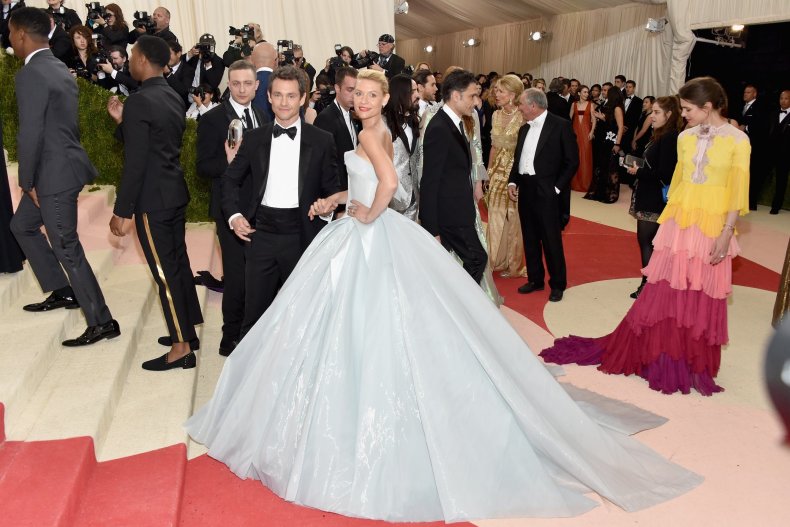 Neither Posen, Zendaya nor Danes commented on the matter, but many seem to be in agreement that the two looks, although similar, are completely different interpretations.
Posen returned to the Met Gala this year with gorgeous, 3D printed designs worn by Nina Dobrev, Jourdan Dunn, Katie Holmes, Julia Garner and Bollywood star Deepika Padukon.
"I wanted to work in 3D printing for 20 years," Posen said at a panel discussion with Boff, Eric Utley, an application engineer at Protolabs, and Sarah Watson, a design engineer at GE Additive. "I didn't know what the capabilities were. And that was the beginning of this quest and collaboration."
"The right place for this was the Costume Institute Gala," Posen added.