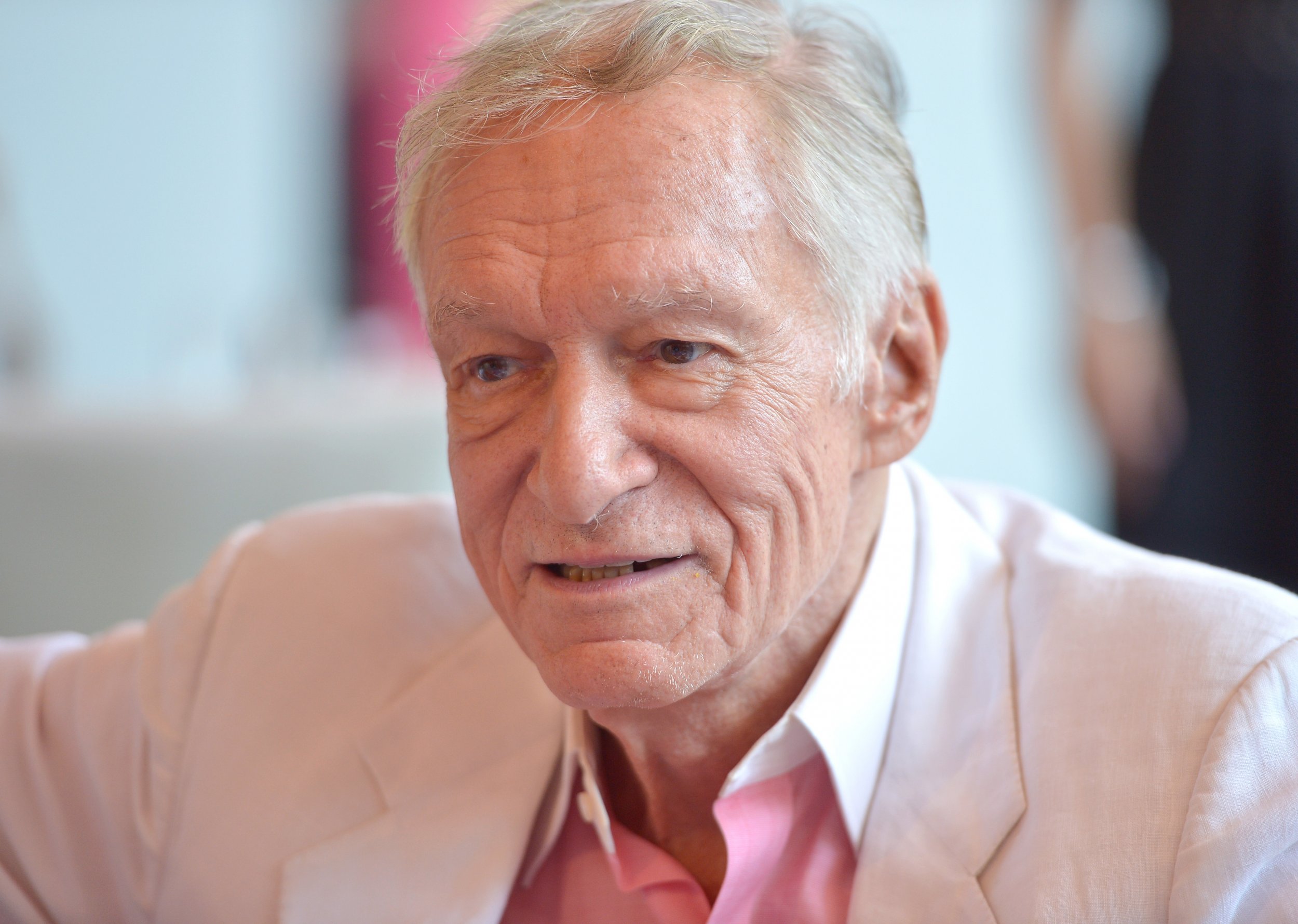 Playboy founder Hugh Hefner died from cardiac arrest, according to his death certificate.
Hefner, whose magazine and Playboy bunnies contributed to an American sexual revolution in the 1960s, was also suffering from other illnesses, including blood and E. coli infections, reports TMZ.
Though cardiac arrest is listed as the media mogul's main cause of death, the certificate—obtained by TMZ and The Blast—also lists septicemia, a serious infection in which harmful bacteria enters the bloodstream, and E. coli, as contributing factors to Hefner's death.
Hefner died on September 28 aged 91. His spokesperson said he "peacefully passed away from natural causes" at the famous Playboy Mansion in Los Angeles.
The entrepreneur was laid to rest Saturday, September 30, at Los Angeles' Westwood Village Memorial Park. The funeral was attended by his widow Crystal Harris and his four children.
Related: Kim Kardashian and Paris Hilton lead tributes to Hugh Hefner
Hefner was buried in a crypt next to iconic actor Marilyn Monroe, who appeared on the cover of the first ever issue of Playboy in December 1953. The Playboy pioneer, with a penchant for blonde bombshells, bought the burial site for $75,000 in 1992.
In 2009, he told the Los Angeles Times, "I'm a believer in things symbolic. Spending eternity next to Marilyn is too sweet to pass up."
Hefner's widow, Harris, 31, issued her first public statement on her husband's passing Monday.
"I am heartbroken. I am still in disbelief," she told People magazine.
"We laid him to rest Saturday. He is in the place he was always certain he wanted to spend eternity," Harris continued.
Speaking about Hefner's legacy, Harris wrote: "He was an American hero. A pioneer. A kind and humble soul who opened up his life and home to the world. I felt how much he loved me. I loved him so much. I am so grateful. He gave me life. He gave me direction. He taught me kindness. I will feel eternally grateful to have been by his side, holding his hand, and telling him how much I love him. He changed my life, he saved my life. He made me feel loved every single day. He was a beacon to the world, a force unlike anything else. There never has and never will be another Hugh M. Hefner."
Harris concluded the statement: "I join the world in mourning. I thank you for all of your condolences. To the people leaving sentiments at the front gate, we see you and grieve with you."