What Did Kristen Doute Finally Say About Being Ousted From 'Vanderpump Rules'?
Kristen Doute is back. In her first interview since she was fired from Vanderpump Rules, Doute spoke about the incident, how she's been learning since, along with what the future holds for her.
During the July 15 episode of Hollywood Raw podcast with Dax Holt and Adam Glyn, the former Bravo star claimed that she was notified about the firing after she got a call from her lawyer saying that she would no longer be on the show.
"I never got to speak to anyone, which is really hard because I would have liked to have a conversation," she said. "In turn, I really wished that they would have talked about this publicly."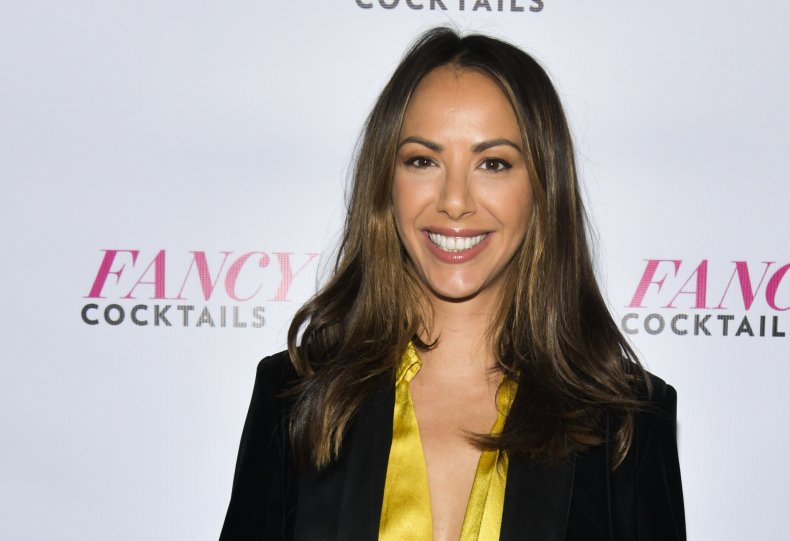 Doute confessed that the weeks following her termination from VPR were "really emotional" and that she "wasn't doing that well."
"I think I was just really all over the place. I'm not used to being silenced, and it was a lot to take in that people had a certain perception of me that I didn't hold myself," she admitted. "And sprinkled in there was, like, drinking and crying, to begin with, if I'm going to be super honest about it."
In June, Doute and Schroeder were axed from VPR following costar Faith Stowers publicly accusing them of racist actions. Stowers alleged that Doute and Schroeder called the cops on her in 2018 and accused her of a crime she did not commit, which the former VPR stars confirmed. Doute and Schroeder were then fired, along with Max Boyens and Brett Caprioni, whose racist tweets resurfaced in January.
Since the highly-publicized firing, Doute has been focused on educating herself. She is having open conversations with friends and using the resources around her. Plus, she's been avoiding social media.
"Shortly thereafter, I just started listening because I was having conversations with a lot of my friends—and specifically, to be honest, my Black friends—and they told me to shut up and listen," Doute added. "So that's exactly what I did."
When she was asked about the mistakes she made during the July 15 podcast, she admitted that she can make impulsive decisions instead of taking a step back. "It was definitely none of my business to take anything to social media to, like, essentially send a mob out, you know, to this person. Especially, to be honest, especially because she's Black, you know what I mean?" she said. "Regardless, it was really just not my place to go there."
The biggest lesson Doute learned was discovering how much there is out there to learn. "I think that I thought that I understood racism, but now I'm really learning about, like, unconscious bias, learning about anti-racism, learning about how we can do things locally to really truly make changes and, you know, putting work into your community locally to make those changes I think is so important for everyone to do," she revealed.
As for what the future holds, Doute is working on making an impact with her clothing company, James Mae. "I feel like that's the best way for me to sort of channel and show the work because we've been working with different companies and different charities, specifically Black women's fashion, like fashion entrepreneurs and things like that, and donating to them, and creating, like, a protest collection with a Black graphic designer, and then, you know, giving the proceeds to that," she said.
"At the end of the day, you guys, like, I'm not a f***ing saint. I'm just doing the best that I can," Doute told the hosts. "I'm human, and I make mistakes all the time and I'm just trying to do something every day that is making this a little bit better for everyone."
Newsweek did not receive comment from Bravo regarding Kristen Doute's claims at the time of publication.