What Did Papa John's Founder John Schnatter Do? Pizza Chain Chairman Resigns Amid Racial Slur Scandal
Papa John's pizza founder and chairman John Schnatter, 56, resigned yesterday, hours after he admitted to and apologized for using the n-word during a conference call earlier this year.
In a statement on Wednesday evening, the company said it had accepted Schnatter's resignation and is working on appointing a new chairman to fill his position.
Schnatter came under fire in May, accused of using the racial slur in a conference call in which he went into graphic detail describing violence against minorities.
"Papa John's International Inc. today announced that the independent directors of the company have accepted the resignation of John H. Schnatter as Chairman of the Board," the company said.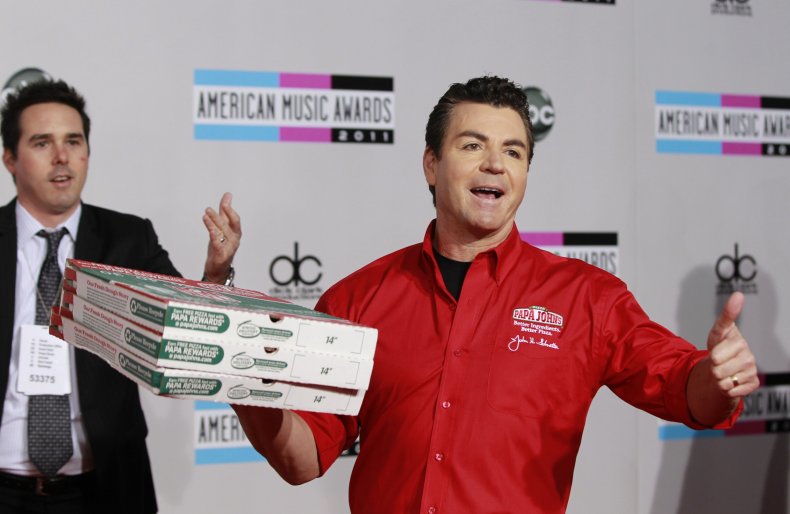 Schnatter admitted that the accusations were true and apologized for his actions in a separate statement to Forbes. "News reports attributing the use of inappropriate and hurtful language to me during a media training session regarding race are true," Schnatter said. "Regardless of the context, I apologize. Simply stated, racism has no place in our society."
The conference call was between Papa John's senior staff and Laundry Service, a marketing agency. It was arranged as an educational role-playing exercise aimed at training Schnatter to avoid future PR blunders.
Last November, Schnatter seemingly accused the NFL's national anthem protests of slowing down Papa John's pizza sales. During the conference call, Schnatter brushed off his NFL remarks and complained that KFC owner Colonel Sanders had never received backlash for using the n-word.
"Colonel Sanders called blacks [n-word]," he said. In the same call, Schnatter also reminisced over his upbringing in Indiana, where he claims African-Americans were dragged from the back of trucks until they died.
Several of the individuals from Laundry Service found his remarks offensive and reported him to the company's owner, Casey Wasserman, who then ended the contract with Schnatter's company.
Following the incident, Papa John's International Inc. shares plummeted. After news broke of Schnatter's resignation on Wednesday, the company's stock prices plummeted 4.8 percent, reported Los Angeles Times. That evening it closed in New York at the lowest figure the company has experienced since February 2016.
Papa John's declined Newsweek's request for comment.
What Did Papa John's Founder John Schnatter Do? Pizza Chain Chairman Resigns Amid Racial Slur Scandal | U.S.