What Did Susan Sarandon Say About Donald Trump? Debra Messing Tells Actor to 'Shut the F*** Up'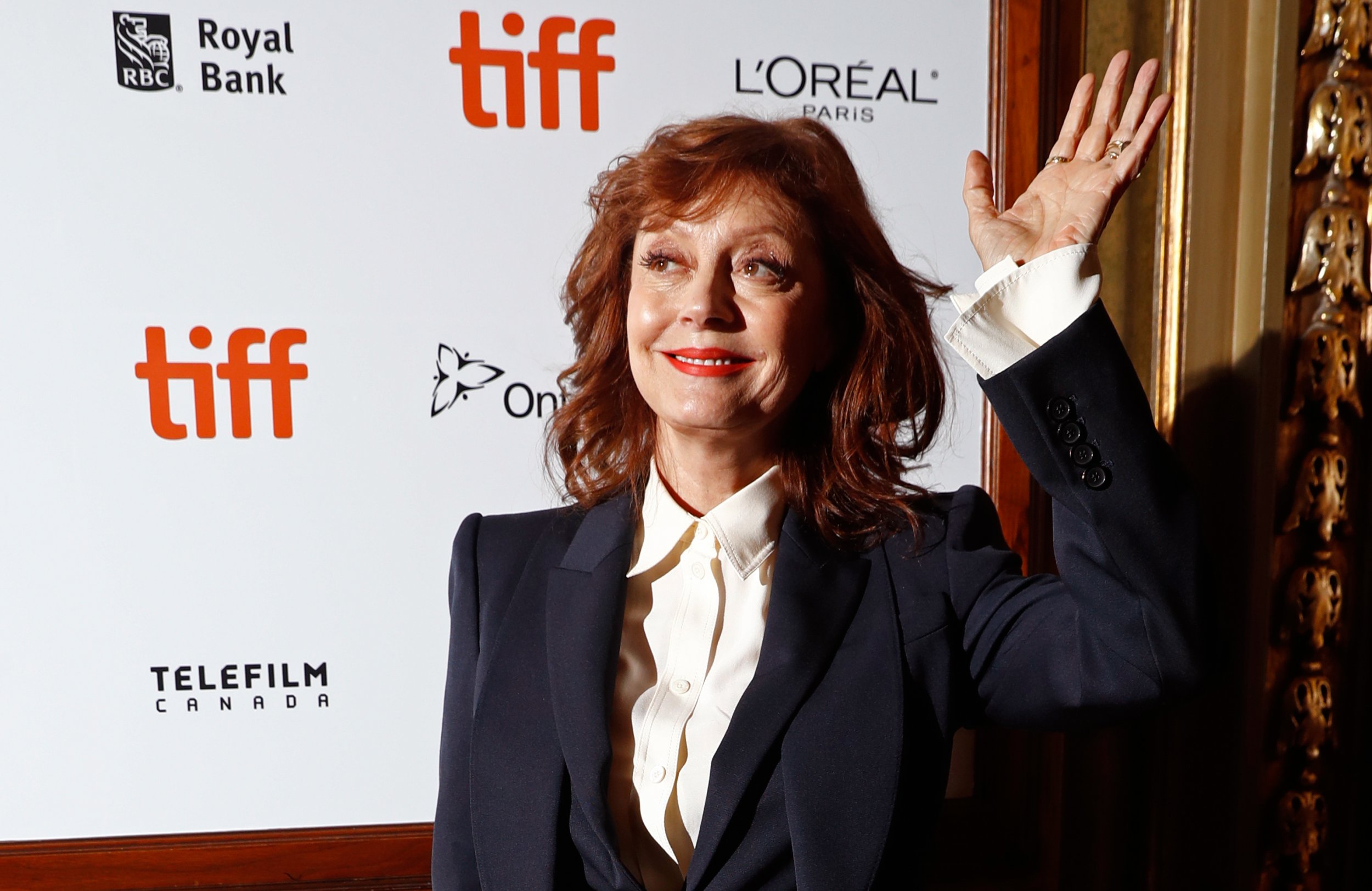 Debra Messing blasted Susan Sarandon on Twitter yesterday over comments the actor made about President Donald Trump during an interview with Variety.
On Wednesday, the outspoken liberal launched a Twitter tirade condemning Sarandon over her remarks interpreted as giving Trump "credit" for encouraging women and minorities to run for elected office.
In an interview with Variety, Sarandon claimed that Trump inspired women and people of color to run for office to combat his policies.
In the two-minute-long clip, the interviewer asks Sarandon what "grade" she would give Trump for his performance in the Oval Office. "I'd tell him to start all over again," Sarandon responded, before suggesting the current state of politics has encouraged more women and people of color to run for office. However, she does not draw that connection to Trump or credit the president directly.
Sarandon starts by pointing out that the political stage had been set for Trump to rise to power. "I mean in all fairness to Trump, this stuff was all laid in place over the last twelve years. I mean this didn't just suddenly happen," she said.
"Democrats were losing thousands and thousands of seats and all these things were put in place, people were being deported, and there was many, many wars," Sarandon noted. "But he is so bumbling, and he is so… he's like a character out of a cartoon or something, that you can't not be aware of what's going on now.
"And Bernie Sanders proved you can run without taking dark money, without taking PAC money, and so you're seeing an enormous amount of people that are using that, and are running and winning! And so many women in primaries, and now we've got more elections coming.
"Those people, you never saw that population running. So many women, I think like 40 percent more women are running for office and becoming elected. We're on the verge of having the Governors of Florida, Georgia, and Maryland be people of color and one woman. This is a revolution," Sarandon said.
After the interview was shared on social media earlier this week, Messing and other celebrities publicly voiced their frustration and anger at Sarandon's comments.
"STFU SUSAN. Oh yes, PLEASE let's give Trump CREDIT. I mean how else are you able to walk out on the street. Convince yourself that that this CATASTROPHE of a President who you said was better than HRC IS NOT ripping children away from parents seeking asylum, holding children," Messing tweeted, alongside a link to the Variety video.
"INDEFINITELY in internment camps with their new policy, DESTROYING all attempts to protect our environment (yes the water you properted [sic] to care about), endangered animals, taking away women's ACCESS to health care and legal abortion, trying to block POC from Voting with extreme," she added in another tweet.
"And LAUD the effect Trump has had," Messing continued. "Out of DESPERATION & PANIC for the DESTRUCTION of the Soul of our country. But you don't want to look at THAT part of the equation. Because then you'd have to admit you were dead WRONG running around bellowing that HRC was more dangerous than Trump."
Messing concluded her tirade by calling Sarandon a "self righteous, narcissist" for not apologizing for her part in "this catastrophe."
Later that evening, Sarandon responded to Messing's comments, saying that her fellow actor failed to read the article and launched her attacks based on the story's headline.
"Debs, before you get yourself all self-righteous try clicking on the video and listening to what I actually say, not @Variety's clickbait headline, which btw has no quotation marks. That's a clue...," Sarandon wrote on Twitter.