Trump and Putin Spoke on the Phone. What Did They Talk About? Depends on Who You Ask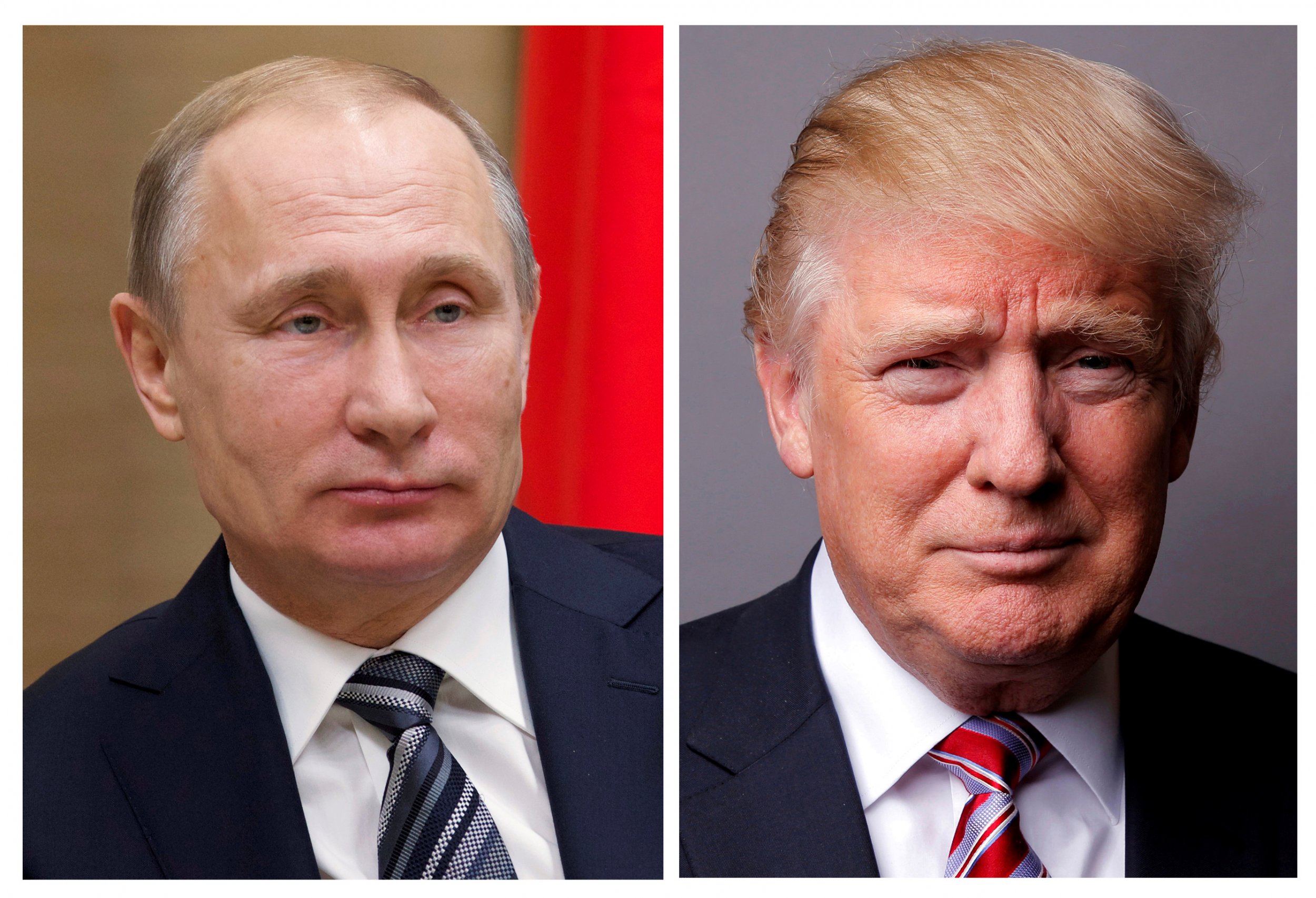 President Donald Trump and his Russian counterpart, Vladimir Putin, chatted Tuesday, discussing some of the biggest challenges facing the world in 2017—including the Syrian civil war and the ongoing crisis with North Korea's weapons program, according to the White House. A readout of the call did not mention the idea of an in-person meeting between the two heads of state, but the Kremlin said the possibility had been floated during the phone conversation.
"President Trump and President Putin agreed that the suffering in Syria has gone on for far too long and that all parties must do all they can to end the violence," the White House said in the statement. "The conversation was a very good one, and included the discussion of safe, or de-escalation, zones to achieve lasting peace for humanitarian and many other reasons. The United States will be sending a representative to the cease-fire talks in Astana, Kazakhstan, on May 3-4."
The readout also noted that Putin and Trump talked about terrorism and how to "resolve the very dangerous situation in North Korea."
The Kremlin, meanwhile, called the talks constructive and added that the two leaders had spoken in favor of meeting in-person at July's G-20 summit in Hamburg, Germany.
Such a meeting would likely come amid investigations of Russia's role in the 2016 presidential election. The intelligence community has determined that Russia worked to get the billionaire Republican elected through hacking and a so-called influence campaign. The FBI and congressional committees are investigating Russia's involvement in the election and allegations that there was cooperation between the Kremlin and the Trump campaign.
The Tuesday conversation marked the first time the two leaders have talked since Trump ordered airstrikes on a Syrian airbase last month. Russia backs the Syrian government of Bashar Al-Assad, which just before the airstrikes was accused of launching a chemical attack on civilians in a rebel-held town.