The 2020 U.S. presidential election is three months away and many Americans are wondering whether they can send in their vote via the postal service.
The U.S. remains the country with the most confirmed cases of the coronavirus, as shown in the below graphic by Statista, with the highest number of deaths currently sitting at 176,809. Of the confirmed cases, 1,997,761 have been marked as recovered.
With schools reopening in places like Texas causing further reported cases, eyes are turning to the presidential election in November—an event which saw around 138 million Americans vote in 2016.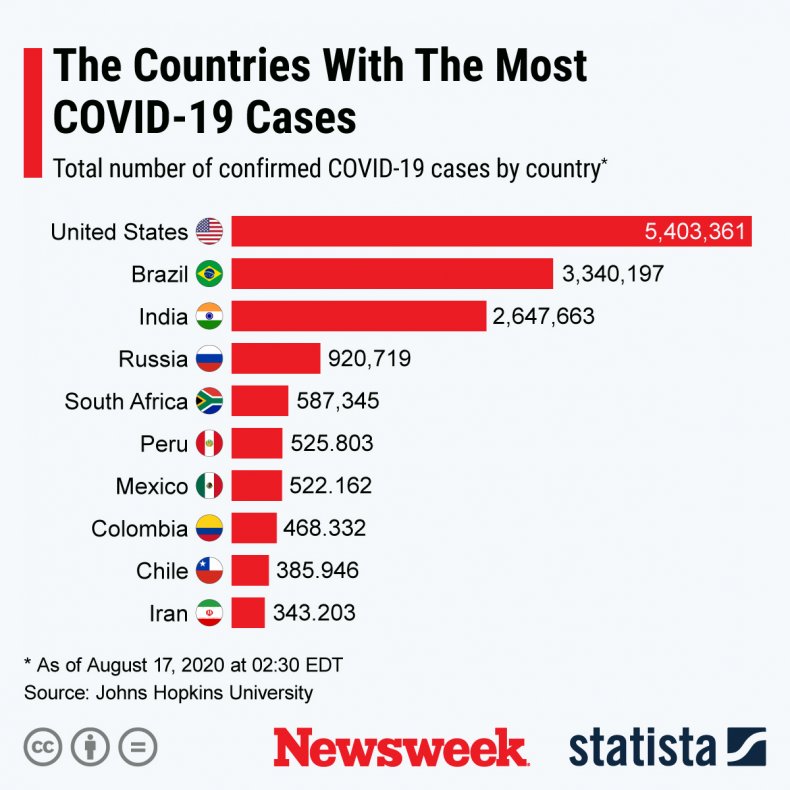 For those keen to avoid voting in-person, mail-in ballots are a safer alternative. According to the Brookings Institution, the safest and most secure way to vote in a pandemic is vote-by-mail.
However, there is confusion around which states will be offering mail-in voting during the pandemic and whether their own state's absentee ballot is the same thing. Newsweek takes a look to see if there is a difference between mail-in and absentee ballots.
Is there a difference between absentee and mail-in ballots?
With some states using the terms interchangeably, confusion does arise on whether an absentee ballot is the same as a mail-in. Elaine Kamarck, a senior fellow in governance studies and director of the center for effective public management at the Brookings Institution, told Newsweek that absentee ballots put the responsibility on the voter to apply.
"The voter has to apply for an absentee ballot and if their application is approved they receive a ballot," she explains. "In what is known as 'Universal Mail-in Ballot states' all registered voters receive a ballot automatically."
States such as Oregon, Washington, California and Hawaii have a universal mail-in ballot system, meaning that the majority, if not all, of the counties will send out voter ballots to residents if they are registered to vote.
So while not all U.S. states have a mail-in ballot system, all states have absentee ballots. This means a ballot can be requested by a registered voter if they cannot attend in person on election day. Reasons for this sort of vote include:
Being out of the county where they are registered to vote
Being a student living outside of the county
Having an illness or disability
Working or being on jury duty during voting hours
Serving as an election worker or poll watcher
Having religious beliefs or practices that prevent them from going to a voting center
Being in prison but still able to vote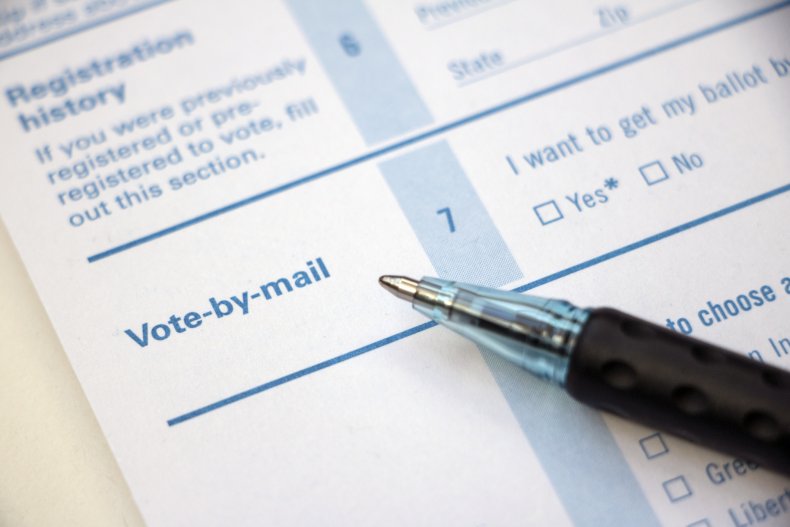 Some states allow for these types of ballots without a reason, known as a no-excuse absentee ballot. These are:
Alaska
Arizona
California
Washington, D.C.
Florida
Georgia
Idaho
Illinois
Iowa
Kansas
Maine
Maryland
Michigan
Minnesota
Montana
Nebraska
Nevada
New Jersey
New Mexico
North Carolina
North Dakota
Ohio
Oklahoma
Pennsylvania
Rhode Island
South Dakota
Vermont
Virginia
Wisconsin
Wyoming
Ahead of the U.S. presidential election in November, Kamarck advises that State governments should mail out absentee ballot applications to all registered voters: "The most important thing they can do is mail out," she says. "This saves a step in the process."
Kamarck also explains that voter turnout has increased with universal mail-in ballot systems, showing that this step could help encourage people to vote.
To register to vote, visit https://vote.gov/. To apply for an absentee ballot, visit your State's website.
Coronavirus data provided by Johns Hopkins University, unless otherwise stated.