What Difference Will Trudeau Make in Canada?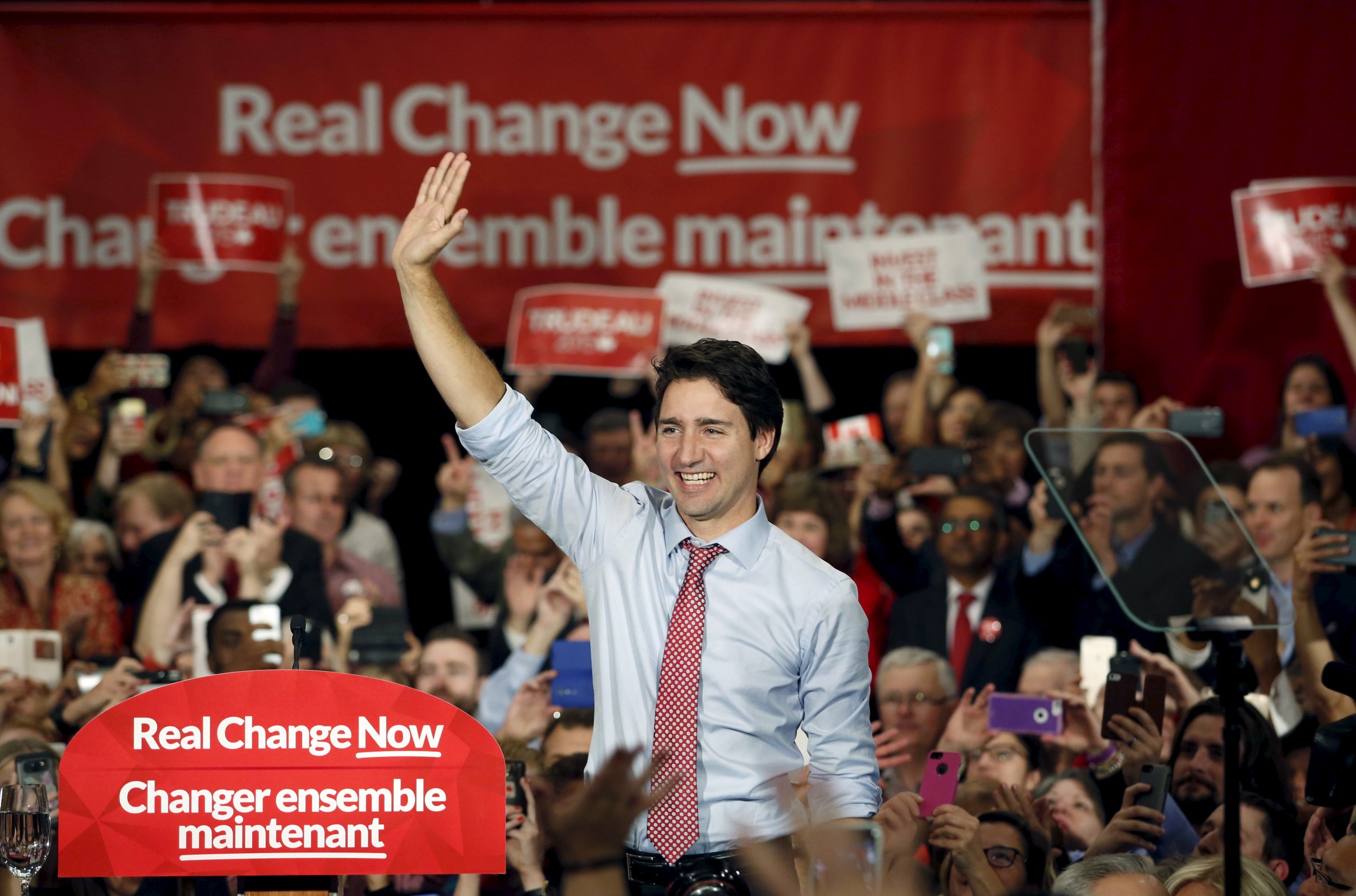 This article first appeared on the Council on Foreign Relations site.
Justin Trudeau and his center-left Liberal party won 184 out of 338 votes in Canada's House of Commons, ousting Prime Minister Stephen Harper's Conservative government after nearly ten years in power.
Trudeau has vowed to accept more Syrian refugees and end Canada's participation in the U.S.-led bombing campaign in Syria and Iraq.
At 43, he will become Canada's second youngest prime minister and the first to follow a parent into office. His father, Pierre Trudeau, was prime minister for fifteen years, beginning his first term in 1968.
Related: Justin Trudeau, Canada's New Prime Minister, Has Ties to Keystone XL
Canada's faltering economy is expected to top the new prime minister's agenda. Canada is the United States's largest trading partner.
"Mr. Trudeau is inheriting a weak economy while entertaining big domestic ambitions—ambitions that wouldn't be easy to manage even for an experienced leader. The Liberal plan to run modest deficits of less than $10 billion a year over the next couple of years will not break the bank, and the reaction of economists ranges from support to indifference. But the challenge will be deploying that extra spending intelligently and without political interference," writes the Globe and Mail.
"Mr Trudeau's plans on foreign policy include removing Canadian fighters from the United States-led mission against the Islamic State in the Middle East, while leaving military trainers in place, and restoring relations with Iran. He promises a return to a more collegial style of government, breaking with Mr Harper's practice of concentrating power in the prime minister's office," writes the Economist.
"What Trudeau can do, of course, is change the tone. That costs nothing, and a lot of Canadians want it to happen. He can make Canada's positions abroad more nuanced, less absolutist and replace Canada's swagger at the UN with some actual diplomacy. He can walk back the talk about how terrorists threaten us daily in our very homes, and perhaps speak honestly about the effectiveness of our combat mission in Iraq and Syria," writes Neil Macdonald at CBC News.
What Difference Will Trudeau Make in Canada? | Opinion