What Is Diwali? Fireworks Banned at Hindu Festival This Year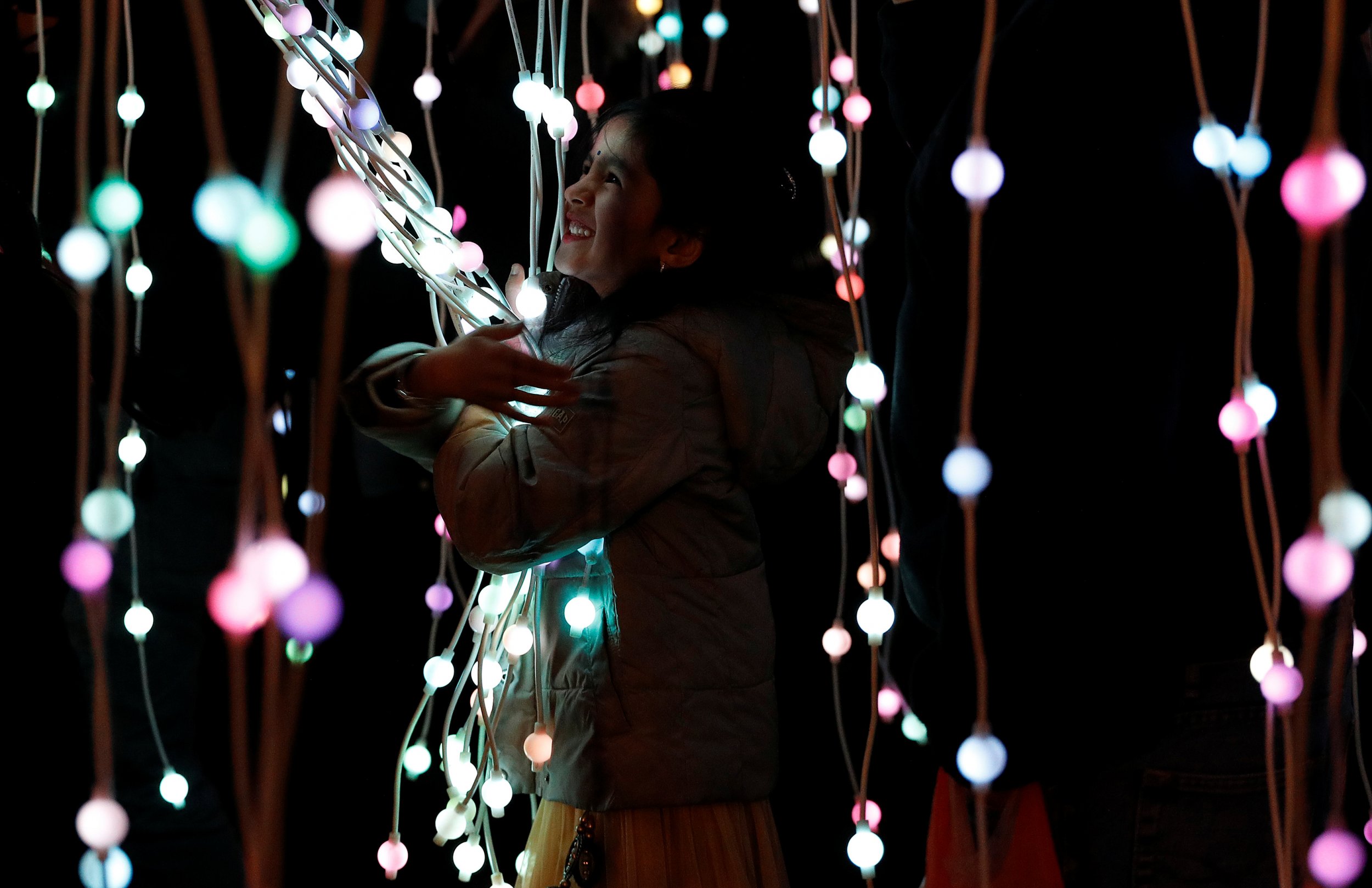 Diwali for Indians is like July 4 for Americans, in the sense of fireworks.
On Diwali, a Hindu festival of lights that falls on October 19 this year, people illuminate candles, lamps and fireworks to celebrate the triumph of good over evil.
It has been one of the most popular festivals of Hinduism for generations, but it will be less bright this year in Delhi, after India's Supreme Court on Monday banned firecrackers to prevent a repeat of the air pollution emergency that occurred last year in the capital.
"Let's try out at least one Diwali without firecrackers," said a Supreme Court judge, as reported by The Washington Post.
After Diwali 2016, harmful PM 2.5 particles rose to more than 16 times the safe limit, and levels were too high for some air quality instruments to read.
Some Indians took the court's decision as being disrespectful to Hindu traditions. Others are willing to let go of the firecrackers tradition for health's sake, and simply enjoy lights shining on windows and rooftops, including temples.
The festival rituals usually take place over the course of five days, but the main night coincides with the darkest night of the month in the Hindu calendar. The firework displays symbolize the return of the Hindu god Ram and his wife Sita to their kingdom in northern India after defeating the 10-headed demon king Ravanna.
On Diwali night, people wear their best clothes, light the lamps and candles inside and around their homes, pray with their families and await the culmination—fireworks.
For Indians, celebrating Diwali with lights is a reminder of the significance of seeking the good in life, staying on the right path, and the importance of self-improvement and knowledge.
After last year's Diwali, considered the most dangerous in a decade, the court heeded a 2015 petition by three children to ban fireworks sales. The Delhi government was forced to shut down schools for three days last year.
The ban went into effect in November 2016 but was temporarily lifted in September on the grounds that a complete ban would be too extreme a step.
After the court's ruling Monday, the ban on fireworks sales is effective until November 1.
People who already bought fireworks will be allowed to set them off.